Hello Everyone,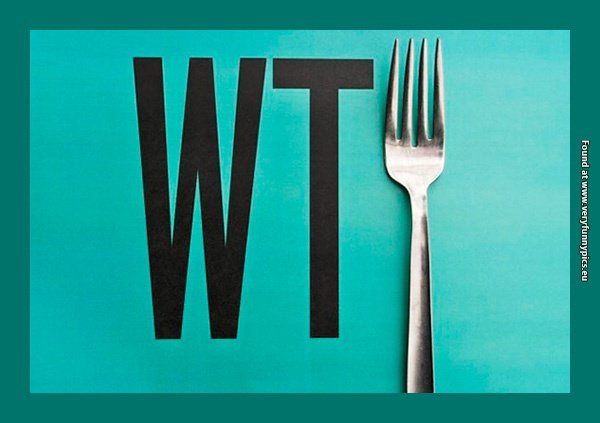 ----- Update of the Day -----
HF21 or Hardfork 21
So the steem blockchain is about to witness the 21st segment of the hardfork with a bunch of new concepts that will take place if this went real. The testnet and a lot of discussions are going around to improve things that are about to appear after this hardfork. To get more details hit the link below,
---
https://www.palnet.io/normietalk/@justineh/normie-talk-hf21-explained-sps-eip-what-it-is-and-what-happens-next
---
This is the simple conversion of the proposed HF21 so you can get the things that are about to change the Steem.
@Justineh
has made this possible as 70% of the active people here are not devs or don't have enough information in this section. Give it a look. Important!
---
So after reading this, I have some points on HF21, it is like my observation and it is limited to my experience with steem. I am not a Steem dev.
@Justineh
has already explained right from the root to the surface node of hf21.
---
Bidbots
For me, bidbots were one of the points which I never enjoyed and I no more use bidbots since last year, as my ideology after using it became opposite as I saw many people were milking this system with the help of bidbots. Few of the big users jumped in to align bidbots like
@Grumpycat
but the way of aligning was more sort of like forcing the owners and the users. Grumpycat used to hit anyone who goes against his law which he was trying to impose on this system. And a group called Resistance went against him and cat slammed them with his power. I was one of the members of the group then, Below is the screenshot of what the Cat said,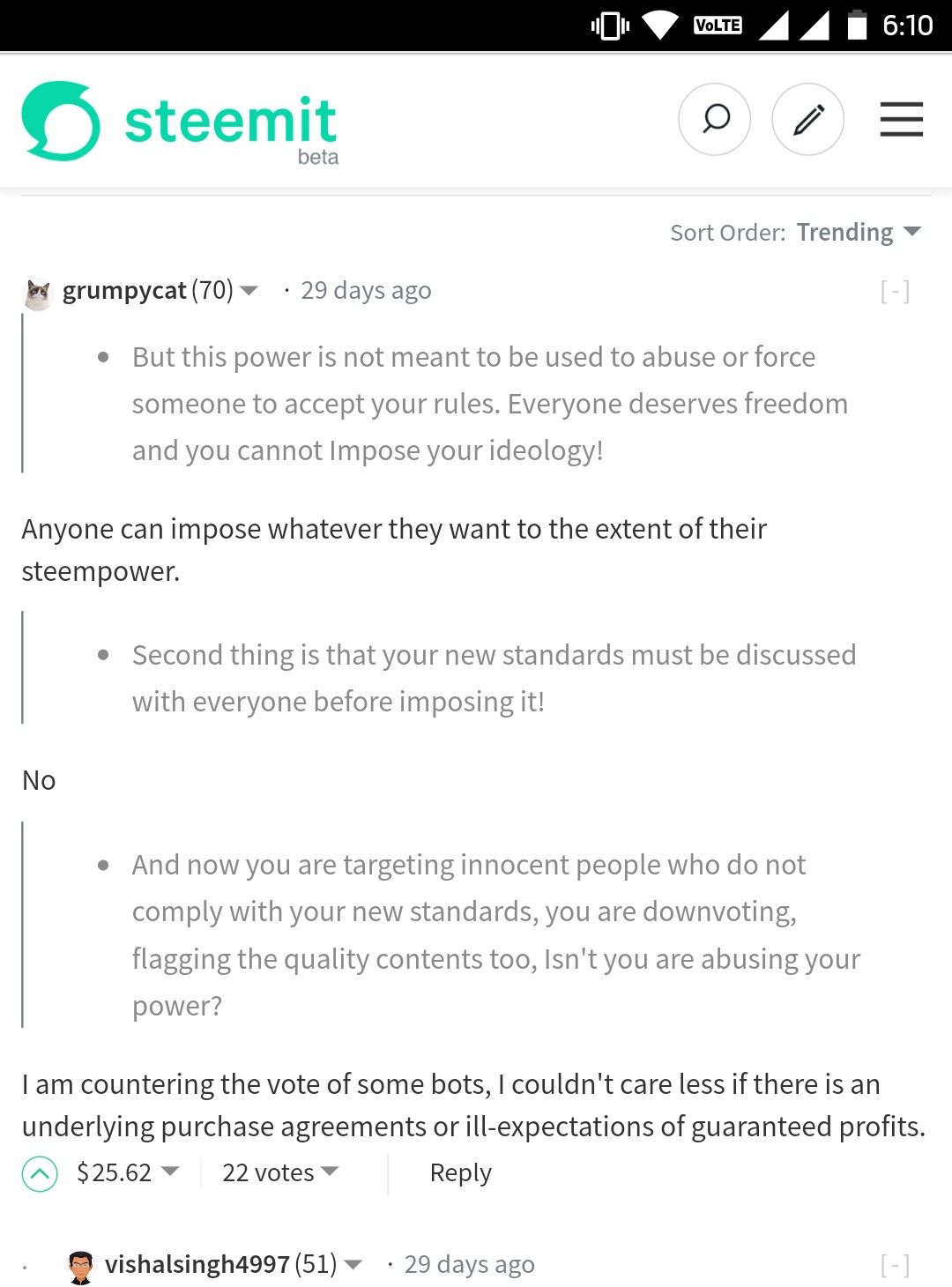 Well It was the era of "taste of censorship"
Believe me, it didn't taste well, I was just started to get a few steem tokens by writing quality posts then and I was narrowed down to Zero by one downvote by the Cat.
---
Free Downvotes!
I am loving this. I had tried my best to clean this platform from junks and spams and even know my 90% of stake is delegated to the projects growing on the steem blockchain. With this free votes, I will not have to worry about my mana, at least I will be no more powerless when my mana-power reaches to the extreme left of the progress bar. With the little account, I always have to think twice that whether to downvote or not, Upvoting is better as I know it will encourage the authors, whereas spammers will find the other way of polluting this place by the end of the day!
---
Steem, SBD Price
I don't care much about the steem price, I just care about this chain, I don't want anyone to jump and take away all the joy from this chain, freedom, transparency. At the bottom of my heart, I just want to grow this chain bigger so more people can have access to this. This chain has more than just monetary values.
---
Overall! I am positive about the proposed concept, although from the technical view it requires a bit of change and reconsideration. Discussions are going in every corner, join them to get what HF21 means to us!