What happens now?
I'm not defeated, but I'm feeling pretty close. I've pulled all my delegations and when they are returned in 5 days, I will begin powering down for the first time EVER, since joining steemit in 2016.
This makes me incredibly sad. For those of you in my DM all night, yes, you're right. I've probably been one of the top pro-steem cheerleaders. But I don't believe in cheering blindly.
I've been taught to fight for what you believe in- and submit to authority you can trust to represent you, and I believe a lot of us are not being represented.
I am NOT a quitter, but there are times for compromise and there are times to cut ties. Which situation is this? It appears to be heading in the direction of the latter, and I'm preparing for that.
But there is always hope. Everyone keeps saying it's too late, but is it?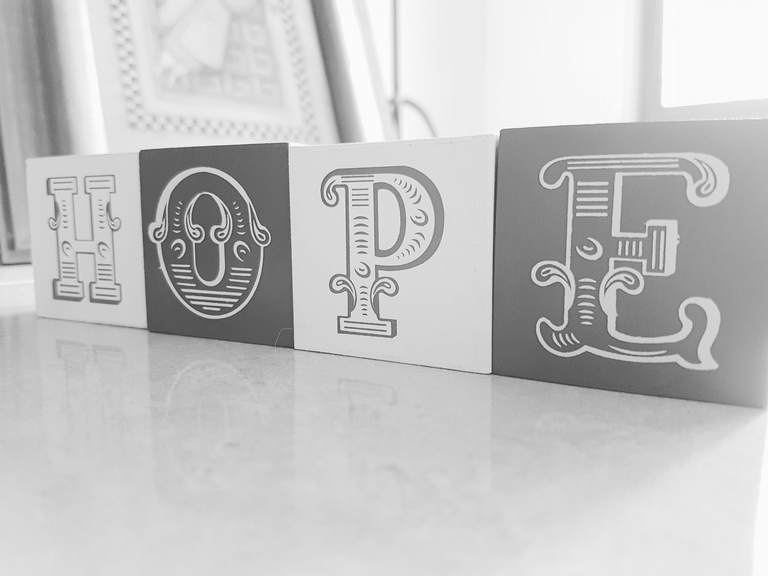 This is ultimately a human system, based on human decisions. It isn't too late until it's over.
From what I've heard, this hard fork was supposed to go forward WITHOUT this 50/50 proposal, and then it was added before it was too late. See? If it's not too late to add it at the last minute, it's not too late to take it back off.
Why the rush? Why so much?
@justineh has calculated that when all is said and done with this proposed hard fork, authors will lose 42% of their rewards: part in the new rewards dispersement (the 50/50 proposal) and part for supporting the SPS (worker proposal for the community).
I've already shown that the people voting on the 50/50 rewards system have the most to at least initially gain, and that is undeniable.
Undeniable.
It's pure math, folks. We can all say what we HOPE to happen in the future, but we KNOW that the beginning of this takes 33% of author rewards and puts it directly into curation rewards. While we are "waiting to see" what might happen.... the large accounts are getting larger.
The large accounts (orcas and whales) will have lost absolutely nothing. They will have actually GAINED SIGNIFICANTLY. It's a totally different story for the small and medium (plankton, minnows, and dolphins) accounts. At least initially, and once again, that is based on MATH, not HOPE.
Most content creators cannot afford to lose 33% of their author rewards, and the doubling of their curation rewards does not come close to making up for that huge loss. Think it doesn't affect you? You can figure it out yourself on steemworld.org/@username, or I can even do it for you if you want to see exactly what this means for you.
The small accounts will see their curation rewards double pennies, and the large accounts will see their rewards double from 4000 SP a month to 8000 SP a month and beyond!
This is a MASSIVE conflict of interest.
Something that financially benefits only the top accounts and top witnesses so greatly, and actually harms the small accounts should be tossed. How can the top witnesses not recognize this as a clear bias?
Honestly?
I have less of a problem with the drop in author rewards and more of a problem with WHERE the diverted money is going.
Do authors make too much money on their own work? Debatable.
But the solution proposed is...take it away and double the pay of the curators? What? Why?
If you want to cut the pay of authors, I could actually accept that proposal EASIER if the 33% cut went to funding the SPS (for the community).
Instead of 50/50,
50/25/25 makes more sense. At least there, authors could give up 33% of their salary to the community as a whole!
Arbitrarily doubling the salary of the curators needs a BIT more convincing than "well authors make too much."
Well... Why should curators make more? They are already making 25% on work that they did not create.
Curating (in the real world) is where we support things we enjoy. We go to the movies, we "curate" that movie by paying for a ticket. The payment back to us is the 2 hours of entertainment provided by the author. We don't get to stand outside and wait for our 25% of tickets sales.
We enjoy an author? We buy their book. We support their work because THEIR brain has entertained us. THAT is our payment. We don't get a check from the author after we've finished reading.
Here on Steemit, we reward curators with their enjoyment of our work AND a 25% payment out of authors' pay- as an ADDITIONAL thank you for supporting their work. Right, wrong, or indifferent, THAT is what we have all become accustomed to, and the way Steemit functions.
I love being a content creator. BUT I AM ALSO A CURATOR. I am speaking on behalf of BOTH. I currently curate TWICE as much as suggested, but I fully believe that the content creator is worth 75% of the rewards.
But Steemit thinks curators are due more? Ok. Why?
If this is a case of cutting the authors pay because authors make too much, then fine! Deal with that separately. Cut their pay and put it back into the community by funding the SPS!
But just because you want authors to make less, curators automatically get to make more??? That makes absolutely no sense at all.
Not only that... But why such a drastic overhaul of a system?
You know there are a lot more numbers between 75/25 and 50/50.
70/30, anyone?
Why not TEST IT GENTLY before throwing the newbies to the wolves? Have we learned nothing from HF20? Yes, there were different things on the agenda for HF20, but you know what is the same?
Too much, too fast.
Winnowing out small accounts.
Preparing for a future that may never come because you're too busy fixing a hole in the wall while the house is burning down.
It's not too late.
Take the 50/50 part OUT of HF21 and make it a singular discussion instead of lumping it into an "all-or-nothing" deal where witnesses MUST vote Yes for all or No for all. I KNOW there are witnesses with reservations. But they are not getting the opportunity to reject PART of the hard fork. TAKE OUT 50/50 so they can speak their minds ON THIS ISSUE ALONE.
I have a feeling the money to be made for large accounts is too much of a temptation for the 50/50 to get tossed. After all, greed is part of the human condition.
But until the bitter end, there is always hope.
I really would love to continue this discussion with everyone who has been a part of it so far. I think this is THAT important - and for that reason, I'm about to tag everyone who has expressed their opinion in DM or on the last 2 posts. I don't really apologize. I'm inviting you to make your voice be heard.
@fionasfavourites, @zekepickleman, @bluefinstudios, @thekittygirl, @blockurator, @omra-sky, @zanoni, @greencross, @naltedtirt, @audreybits, @enginewitty, @saffisara, @eveningart, @snook, @whatsup, @guiltyparties, @hazem91, @darrenfj, @brisby, @elsiekjay, @imealien, @nickyhavey, @nathanmars, @chekohler, @penderis, @bengy, @josediccus, @thehive, @improv, @shadowspub, @notconvinced, @bossel, @jaynie, @johneyreacko, @dswigle, @bigtakosensei, @rebeccabe, @arcange, @derekrichardson, @wonderwop, @distantsignal, @clixmoney, @fredkese, @mariannewest, @dfinney, @ange.nkuru, @dkkarolien, @thekitchenfairy, @crimsonclad, @tcpolymath, @eonwarped, @jackmiller, @vibesforlife, @owasco, @felt.buzz, @josephsavage, @victorholyo, @crescendoofpeace, @senstless, @gduran, @themanwithnoname, @abitcoinskeptic, @mosunomotunde, @deeanndmathews, @chireerocks, @chris-the-batman, @sgt-dan, @jayna, @scarletreaper, @juliamulcahy, @jamerussell, @mcfarhat, @dutybound, @eturnerx