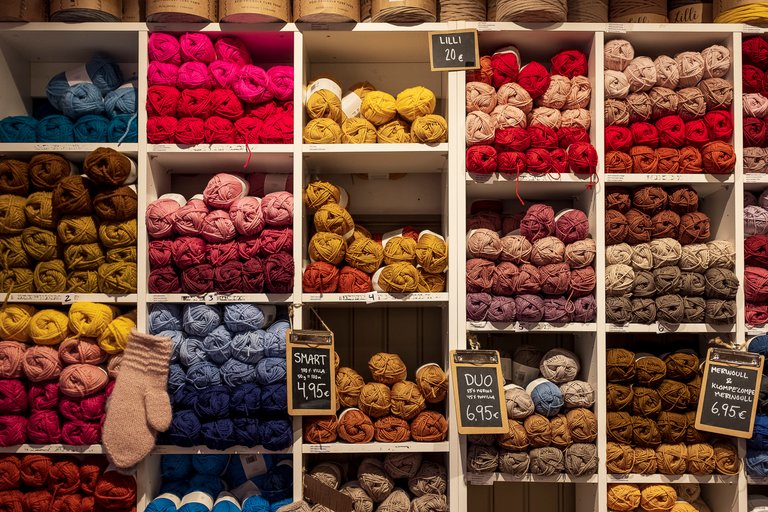 Today I popped by at the most gorgeous yarn store in Finland and snapped a few very colourful pictures while I was at it. I went there to check out if they had the yarn my mom needed, and to dream. I vowed to myself that I would not buy anything for myself, and it's a miracle that I didn't because I want them all. I basically want to live in this place.
This yarn store carries the most beautiful and precious yarns ever, in every imaginable colour. Most of my yarn storage is filled with basic Novita yarns, which are great for wool socks and mittens, but if I want to make a scarf or a hat, this is the place to get the best yarns. These are a bit more on the pricy side because the quality is amazing and there are so many different blends of silk, merino and alpaca. They are so so soft. The workers have also knitted sample pieces for all the yarns so you can actually see how the yarns look when made into something, which is super helpful.
While I'm not the most colourful person, I do really enjoy looking at a rainbow wall of precious knit yarns.