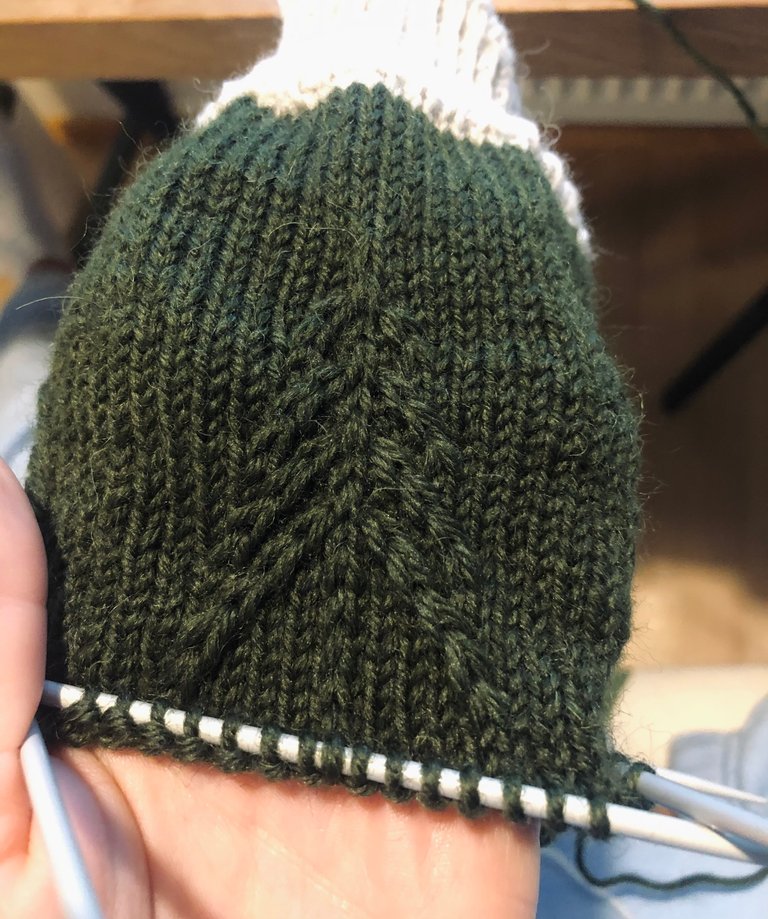 I'm starting my knitting projects late for the Christmas, but I'm a pretty fast knitter if I prioritise it. I do prefer to make one piece fast anyways because then I don't have to count as much and I remember what I did on the matching piece.
This particular pair of wool socks is for my dad. I saw this simple looking and fun spruce pattern on Pinterest and I wanted to try it out because it would be a new skill for me, and very fitting for dad. I don't know what the technigue is even called but I wanted to try and figure it out. Turns out it's not as simple as it looks. For a good hour I tried different things and scoured the internet in search of instructions for this technigue but I just couldn't get it right.
I finally gave up and bought the original pattern from Etsy. After reading it I saw there was no way I would have figured it all out on my own. I'd say it was a good 5 euros spend cause now I know how to do this and I can use the skill to develop my own patterns with it. Everything is easy when you know how to do it.
I've been knitting for almost 20 years but I'm still learning new stuff all the time. I love it. Never gets boring unless I myself decide to always do the same thing.