Halloween is a funny old festival. Originally from Ireland/Scotland/England, it was not a Christian festival yet as a Christian, every year we dress up, go trick or treating and just have a bit of fun.
It's not about religion or evil spirits, it's about a bit of fun. And until this year, I had never met anyone that seen a religious side. Or at least no one I know has ever said anything that would indicate they have a religious connection when it comes to Halloween.
But this year, I was sent a video from a new friend. Explaining the reason they do not celebrate Halloween and its was all about how Halloween promotes evil and so is wrong. its against her religion for that reason.
Each for their own and far be it for me to cast judgment.
There are many in the world that have these beliefs but I see it promoting fun and giving. So many kids. So much junk food. and well you can look at anything as being evil if you really want. And in Ireland, it's a tradition. Nothing more, nothing less. Something my parents did and their parents before.
In Ireland, it's also an excuse to set of the most amount of illegal fireworks that you can get your hand on. It might sound like a war zone for about 3 hours, but it so cool. And living in a housing estate the bangs echo off the buildings making it that little bit more dramatic. The fireworks laws seem to relax when everyone is doing it. I wonder are we the only country where we go nuts on fireworks on Halloween? I wonder if we legalized it would it still be the same. I doubt it for some reason.
Anyway everyone, if you celebrate Halloween or not. Have a good one. He is a couple of snaps from the day.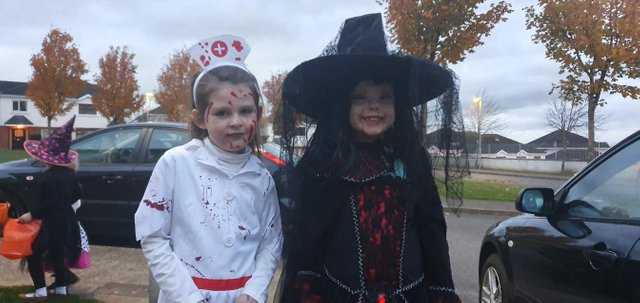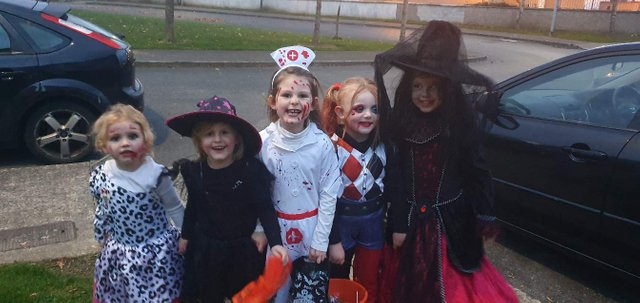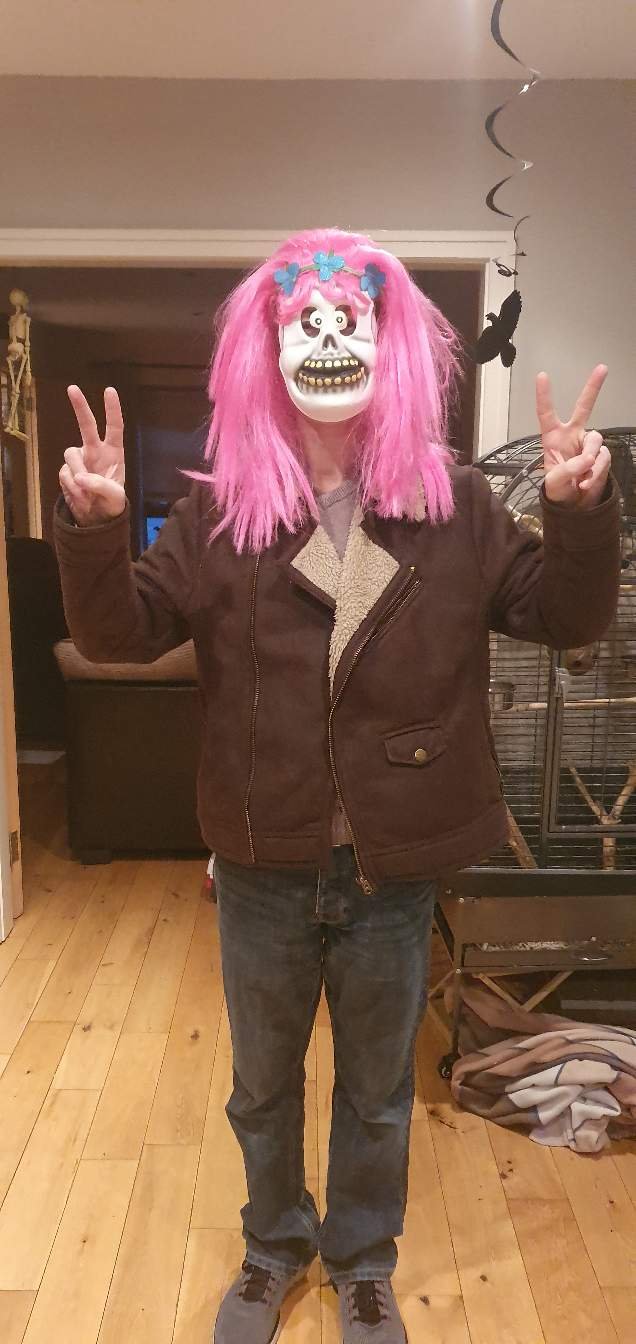 Posted using Partiko Android