Many cultures have revered cats as mystical creatures, spiritual connections are attributed to them, and it is believed that they can perceive any paranormal phenomena and even natural events before they happen, such as earthquakes.
**
I really don't know if all that is true, I have never raised a cat and I don't know much about their behavior. But one thing does intrigue me about them, and that is that they never show feelings like dogs do, cats are more reserved, always serious and stare at you which makes it difficult to figure out what their next move is going to be. Still, I think they are adorable creatures and can return all the love you can give them.
---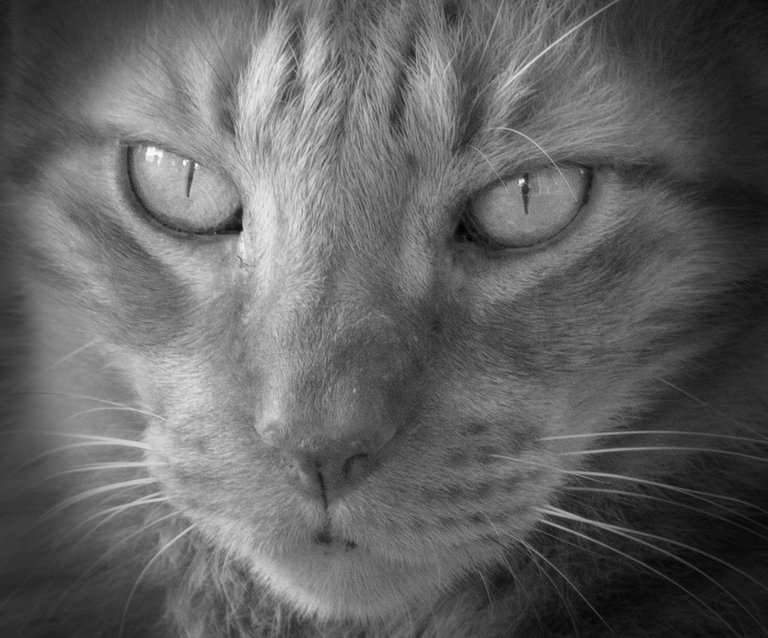 ---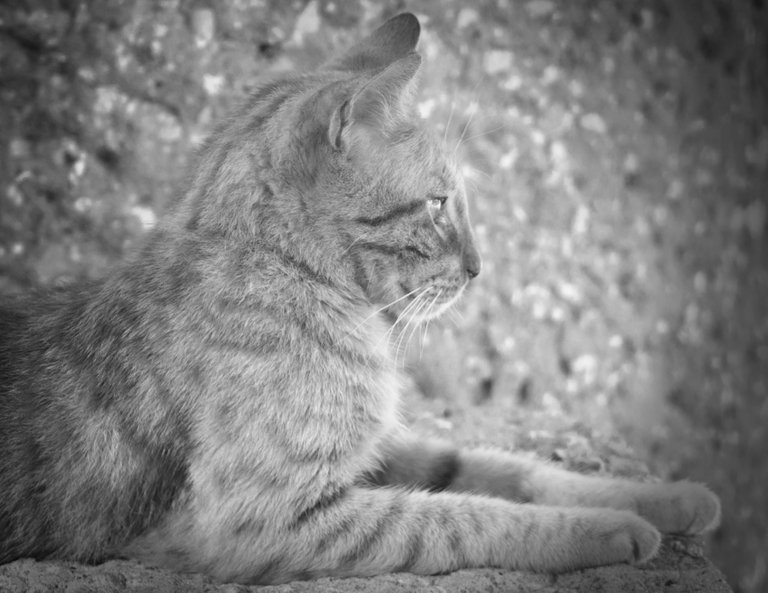 ---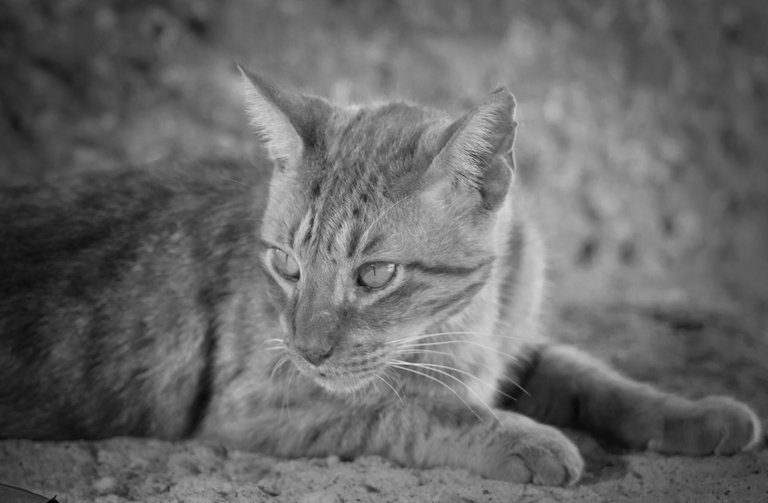 ---
This is my entry for the #monomad photography challenge sponsored by @monochromes.

Thanks for stopping by
With love. Maria Ballesteros. 💜
All images are my property unless otherwise credited.
---