So Random...
It was just four days ago that I made the claim that Satoshi Nakamoto was the inventor of MimbleWimble protocol.
... what if Nakamoto is still fighting the man? Who is the author of MimbleWimble privacy protocol? If that's also the work of Nakamoto...
I've actually made this claim before as well. It makes a lot of sense that the creator of Bitcoin is also the designer of MimbleWimble. There aren't very many people in this world that are willing to work that hard and not take credit for it.
---
With Bitcoin, you could make the argument that Satoshi still controls all those premined coins. With MimbleWimble, the gesture is even more generous because the protocol was given away completely free of any strings attached.
---
I'm willing to bet that Nakamoto thought Bitcoin was going to be a lot more private than it actually is today. Everyday it becomes more entrenched in the mainstream digital data economy.
Blockstream has centralized its development.
Exchanges have centralized transactions and implemented KYC.
Mining is centralized.
Nodes are being tracked.
From Nakamoto's perspective, things are not looking great for Bitcoin.
---
And the Bitcoin: Satoshi's Vision fork must be particularly offensive.
As it solves absolutely none of these problems.
---
Bitcoin's censorship resistance
is both a blessing and a curse; a feature and a bug.
What a lovely dichotomy.
privacy-and-fungibility-go-hand-in-hand
privacy-coins-still-massively-undervalued
secret-service-threatened-by-privacy-coins
the-war-against-privacy-continues
Andreas Antonopoulos agrees...
Privacy is the primary concern of the cryptosphere going forward...
Not scalability as most people often try to push.
---
Which is why this transfer is so curious.
What caused me to write this post?
The BTC was donated to the team developing Grin, a new cryptocurrency that is focused on confidential transactions, hiding transaction values and making it hard for third parties to track activity.
Considering my previous stance, I have to assume: yes.
It uses a private transaction technology called MimbleWimble which is also being tested on Litecoin.
All the more reason to be bullish on Litecoin.
Although it will run on a sidechain rather than the main chain.
Lee quickly traced the origin of the coins, saying they were mined back in 2010 and had been dormant for nine years.
Wow... and we all know what the 50 BTC is...
A single block reward from way back in the day,
possibly mined on a laptop,
now worth near half a million dollars.
Very interesting.
If Satoshi wanted to reveal himself, he would sign a message with the genesis key. Anything short of that is most likely fraudulent.
LOL... um... what?
Yeah, he doesn't want to reveal himself.
That would be really really fucking stupid.
Can you imagine if Nakamoto proved he made this transfer? It would spark a manhunt and the Grin dev team would be caught in the middle of it. What a silly thing to say/do. Why does everyone assume Nakamoto is some vapid chump who needs to take credit for things? So much projection on this front. Maintaining plausible deniability is a requirement of fighting the establishment.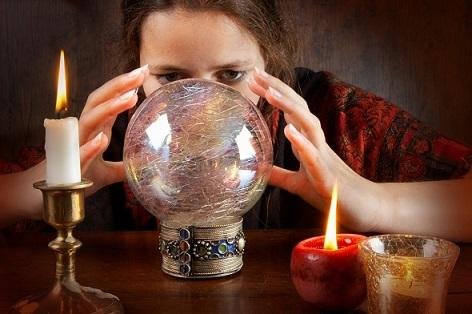 What's going to happen next?
I think like me, Nakamoto realizes Bitcoin stands to absorb the entire legacy economy. As the Andreas Antonopoulos video explains, the legacy economy doesn't need privacy because they already have it. Therefore, Bitcoin will gain no privacy going forward and all the small players will be subject to being tracked and scrutinized.
Think Bitcoin Maximalism is bad now?
Just wait until every country and corporation on the planet competes to get more. The Whitewalkers are coming.
Think decades.
Another analogy by Andreas: Bitcoin is a Formula 1 race car driving on a wet dirt road stuck in the mud; getting laughed at and passed by the people riding in their horse and carriage.
When this is no longer the case and Bitcoin actually has the proper roads infrastructure, central banks are going to be wiped off the face of the Earth. Bitcoin will become the new face of centralized oppression.
It is at this time that I think Satoshi will turn on his own creation. He will sign a message proving he's the one who wrote it. He will tell everyone to abandon Bitcoin in advance, and then he will dump his million premined coins onto the market in spectacular fashion.
---
Because fiat is dead at this point, the money can only travel in one direction: to the alt-market. I wonder which projects he'll choose to fund, and who will follow in the wake.
Should be interesting if I live to see it. I imagine there will be a lot of carnage in the meantime with the central banking system collapsing and the military industrial complex lashing out all across the globe during the deathrattle.
---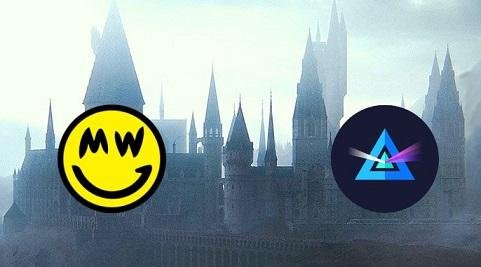 Conclusion
I FOMOed into Grin slightly during the summer. Bought like $100 worth of coins now worth $30. Am I salty? Not really. I somewhat expected the outcome. In the light of these recent events I'm more bullish than ever.
It's important to note that, like Steem, it costs less than $50 to own a millionth of these projects. I might throw down another $100 just for kicks, or maybe I'll dip my toes into the other MimbleWimble project: Beam. I have a friend who recommended it over Grin. He likes the community more.
The value of privacy has not even become close to being realized by the general public.
And, if I'm being honest, I thought it never would. However, the zombies seem to be waking up. People actually care that companies like Facebook are fucking up big time. It's a very surprising turn of events.
Satoshi lives!
The inventor of MimbleWimble is funding MimbleWimble networks out of pocket.
My wild speculation continues!