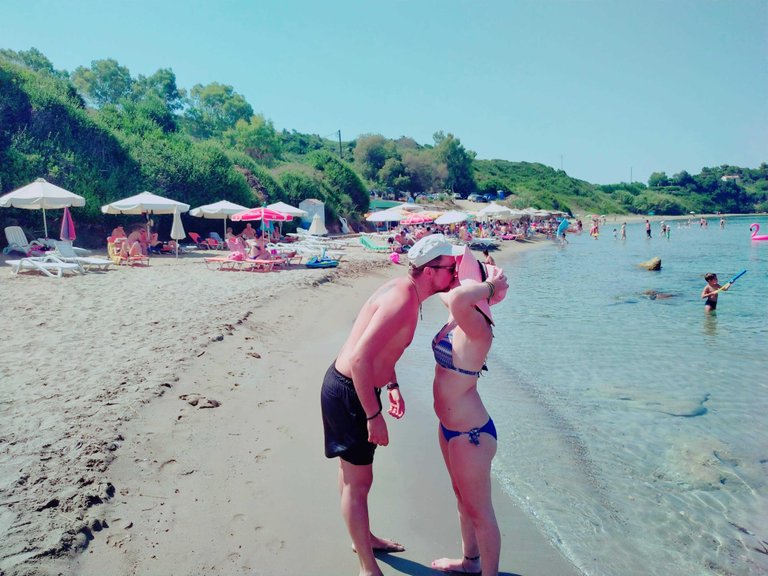 Give them a nice, sandy beach, a clear shore and a lot of sun and they will be happy!
Might not last forever, but at least they will have a good time, without worrying much. Even for a couple of hours.
These are my cousins, enjoying themselves on the beach. No matter the troubles of the daily routine, they had fun and relaxed a bit by the sea.