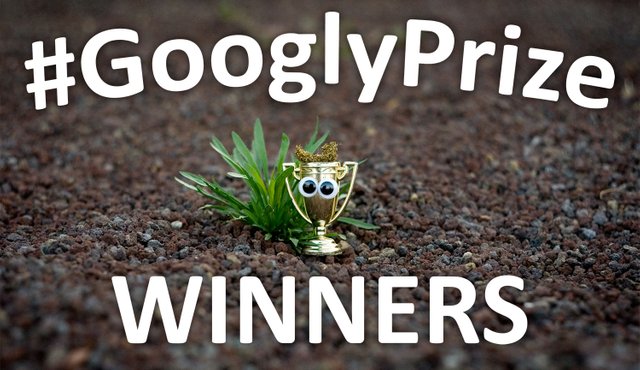 There's a Fork on the Horizon!
Things will change but we will certainly persevere.
This blockchain is a place of constant change, and while this can be a bit unsettling sometimes, that's really just what comes naturally with being at the forefront of technological and societal progress.
While the new reward-rules with convergent-linear claims and a reduced author-share can look quite gloomy and frightening from afar, we should not lose vision of the progress that awaits beyond the horizon.
SMTs are well underway in development and are expected to go onto the testnet before the year ends. The renaissance of the platform, that which has already been started through a workaround on a privately-operated side-chain called steem-engine, SMTs and steem-communities on the base-layer of the blockchain are promising to take that to the next level and beyond.
Lots of technical mumbo-jumbo, I know, let's just leave it at this:
Exciting times lie ahead of us!
---
The Prize Pool:
carried over from last week
0.287 SBD, 7.932 STEEM, 8.325 PAL and 153.8808 CCC
in liquid funds
and an available delegation of 425.806 SP
plus
100% of all rewards on last week's winner announcement:
0.024 SBD, 11.038 STEEM, 6.432 PAL, 127.7500 CCC and 11.150 SP
PAL and CCC have started paying 50/50 staked and liquid rewards
only the liquid amounts, available for immediate prize-payouts, are noted above
staked tribe-rewards in equal amounts have been added to @googlyeyes' stake
you are welcome to join the discussion on how these funds should be used
share your thoughts on the Planet Googly Discord
adding up to:
0.311 SBD, 18.970 STEEM, 14.757 PAL and 281.6308 CCC
in the liquid prize-pool
60% will be given out today, 40% will be carried over into next round!
1st - 30% | 2nd - 20% | 3rd - 10%
and
436.956 SP for delegations!
delegation prizes are exclusive to winners with low stake and good voting manners
 
 
Need more details and numbers about the Prize-Pool? There's a whole spreadheet for you!
I haven't fully integrated the tribe bookkeeping in there, yet. You'll find it way off to the right: columns BF & BG.
---
As always, friends and family on the Planet Googly discord were asked to select up to three personal favorites from all five valid entries made to the tag since the previous announcement was posted. The voting ended in a tie between two grand winners and a strong 2nd winner on their tail.
the qualifying posts were submitted by:
@steemean, @marblely, @brittandjosie,
@marpa and @krakonos
today's guest judges were:
@brittandjosie, @bucipuci, @dexterdev, @jpederson96,
@krystle, @marblely, @mathowl and @sparkesy43
guest judges can never vote for their own entries
drumroll please...
🥁 AND HERE ARE OUR WINNERS: 🥁
🥈 The 2nd winner today is: 🥈
@marblely with
"The worried corn"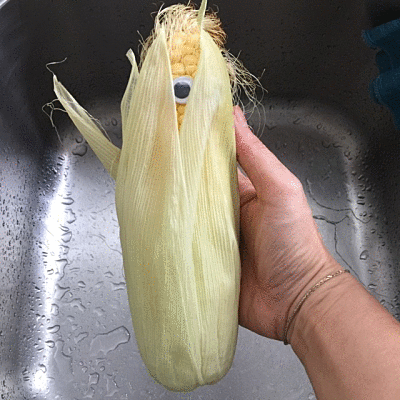 Starting of strong with another one of @marblely's googly kitchen-sink encounters. A great post (as always!) and it comes with a great GIF as well. Keep them coming @marblely!
🥇 The First Grand Winner is: 🥇
@marpa with
"Un Chocolate Extravagante"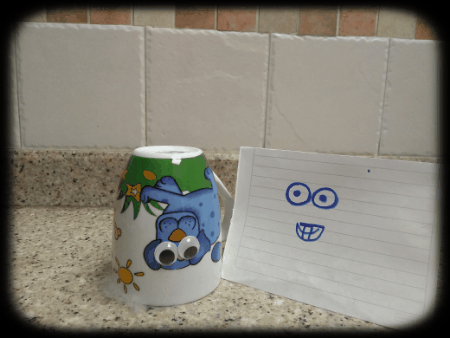 It's more GIFs, several of them, aaaand even a whole youtube video with originally composed music under the original post. That's @marpa for you, coming again with her animated goofy googly greatness.
🥇 And the Other Grand Winner is: 🥇
@steemean with
"Another Monster from Čimice Grove"
Finally, here's our second Grand Winner, @krakonos. He had to make this post twice in order to participate in the contest!!
Let me use this opportunity to talk about the usage of tags again:
---
AN IMPORTANT MESSAGE ABOUT THE USAGE OF TAGS:
The native steem tag-functionality only reads the first five tags under a post. A lot of frontends and especially the tribes are allowing the use of more tags, but native steem frontends and some RPC nodes might not index these properly! To make sure your entry can be considered for the contest, you must use #googlyeyes as one of these 1st five tags!
The excessive use of tags can cause issues on some frontends and should generally be discouraged. If you try to open the 1st post made by @krakonos on steemit with a direct link - it will not even load properly. Let alone that it's not featured under the tag #googlyeyes at all. Avoid such problems by using your tags with consideration!
---
Now that that's out of the way,
let's go on with the celebration...
aaaaand
another drumroll, please
🥁 the Googly-Delegation-Winners are: 🥁
you will receive a delegation of
152.934, 152.934 and 131.086 SP
for at least 9 days.
All our winners are about equally stacked with steem-power and they all have decent and active voting manners. To accommodate the tie on the 1st rank we're doing a rather unusual 35/35/30 split of this round's avalable delegation fund today.
---
prizes are being awarded every 7-8 days
No-Conditions Policy:
No mandatory resteems, upvotes or follows are required!
just:
- get some #GooglyEyes -
- stick them onto something -
- take some pictures -
- make a post with the tag #googlyeyes -
- and it must be one of the 1st five tags -
- post original content and don't spam -
- this is a creative contest and not a lottery -
- show us something special and post with passion -
More Winners Every Week!
The prize-pool for the next issue already contains:
liquid funds of 0.124 SBD, 7.588 STEEM, 5.904 PAL, 112.6525 CCC
and 425.902 SP for delegations
and
as always,
100% of ALL rewards on THIS POST!
Want to learn more about this contest? Read:
A brief History, some Updates and a few Tips for Winning
Have more questions or just want to hang out? Join:
Planet Googly on Discord
---
bonus image: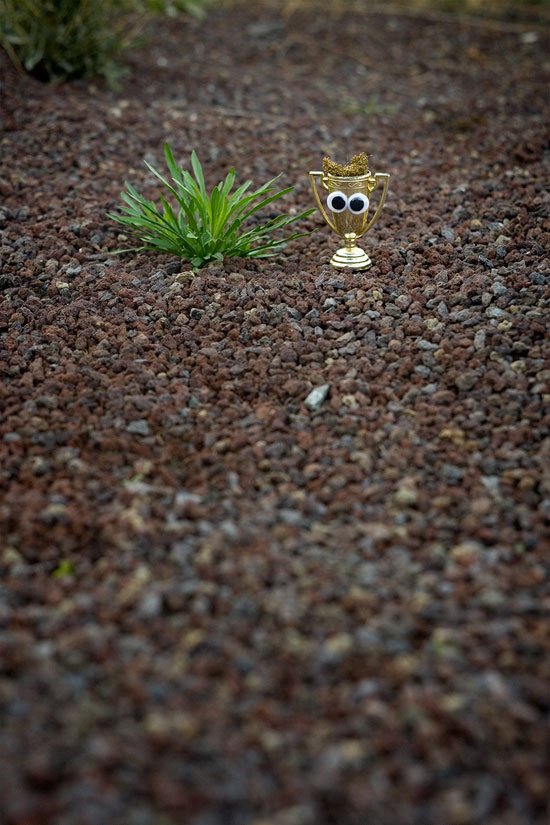 there's so much space to create, let world around be your canvas
---
My special appreciation goes to our googly patrons:
@krystle, @ausbitbank, @reggaemuffin and @drakos!
They are bootsrapping this contest with their ongoing support!
@ausbitbank, @reggaemuffin & @drakos are also running as witnesses,
show them some love by giving them your approval!
More shoutouts go to @perepilichnyy, @abigail-dantes, @ew-and-patterns, @thecryptodrive, @detlev, @charlie777pt, @isaria, @mathowl, @steemseph, @thekittygirl, @marblely, @jasonbu, @kamikaze, @marty-art, @okkiedot, @saboin, @zipporah, @drakernoise, @zekepickleman, @shadowspub, @shasta, @bashadow, @saffisara, @tryskele, @insaneworks, @qwerrie, @arcange, @diebaasman, @ninahaskin, @ewkaw, @steemean, @monster-one, @whitelistauthor, @heyhaveyamet, @artemisa7, @carlosl, @lordvdr, @derangedvisions, @wil.metcalfe, @o07, @bucipuci, @bubbleburst, @krakonos, @regularowl, @gweern, @yo-yo, @vaccinusveritas, @dexterdev, @robofox, @glitterbooster, @cuddlekitten, @seadbeady, @mytunes, @wizardofaus, @iovoccae, @steemlandia, @brickmanbrad, @pixelfan, @lukasmining, @shadowmask, @treasure-chest, @xcountytravelers, @pieces-of-eight, @debo-medstudent, @thomasgift, @newbiegames, @soundworks, @contrebasse, @brandt, @faitherz33, @googlyprize, @sweetkathy, @ikarus56, @ticketyboo, @i-c-e, @farhanafarha, @owlpal, @linkerstinker, @shahbaz12, @raphaelle, @mamqmuqit, @hania67, @mslily, @leoarmando, @iedot, @unimelb, @ladyangelwolf, @doana, @ipkiss, @orbo, @leveragetrading, @michelroben, @icmarkets, @murg, @ticketywoof, @arsadulislam, @pernia05, @ingdirect, @ikrahch.pal, @sippi601, @mohaaking, @nurah, @imbritish, @themuffinman, @kingnosa, @laissez-faire, @cryptorunway, @zedpal, @badham, @ambercookie, @cerd26, @changeangels, @shahabudin and @onealfa.pal for upvoting last week's announcement and thereby helping to fund this award!!
---
everything is better with #GooglyEyes
Your upvote on this post is funding next week's prize!