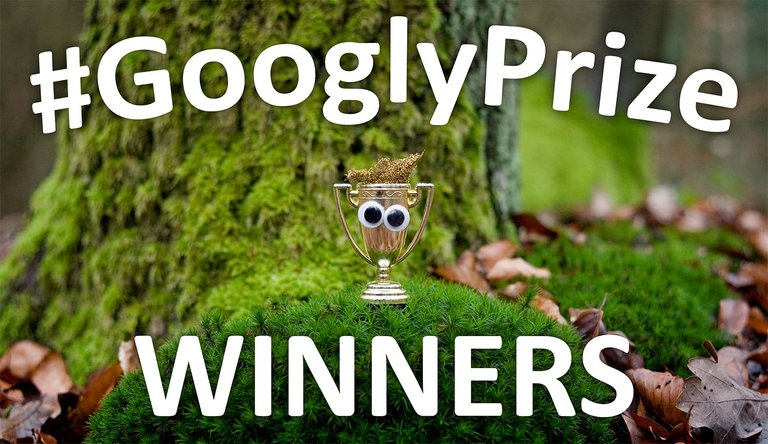 New Year: New Googlies!
Happy New Year 2020!
Some say it's the beginning of a new decade, other's might want to argue about that's not how numbers work, yet others will refute we started counting at zero...
Does it matter? Every day is a new day and we're already several days late again with announcing some new googly winners here.
Happy New Year everyone! Remember to stay curious and look at the world with googly eyes!
Now let's get started with the latest and greatest #GooglyEyes in 2020.
---
The Prize Pool:
carried over from last week
0.016 SBD, 3.828 STEEM,
5.107 PAL, 22.0767 CCC and 4.42868 PHOTO
in liquid funds
and an available delegation of 561.328 SP
plus
100% of all rewards on last week's winner announcement:
0.000 SBD, 7.598 STEEM, 7.601 SP
10.434 PAL, 40.6817 CCC, 6.77196 PHOTO
PAL, CCC and PHOTO pay their rewards in 50/50 staked and liquid tokens
only the liquid amounts, available for immediate prize-payouts, are noted above
staked tribe-rewards in equal amounts have been added to @googlyeyes' stake
you are welcome to join the discussion on how these funds should be used
share your thoughts on the Planet Googly Discord
adding up to:
💰
0.016 SBD, 11.426 STEEM,
15.541 PAL, 62.7584 CCC and 11.20064 PHOTO
in the liquid prize-pool
60% will be given out today, 40% will be carried over into next round!
1st - 30% | 2nd - 20% | 3rd - 10%
and
568.929 SP for delegations!
delegation prizes are exclusive to winners with low stake and good voting manners
 
 
Need more details and numbers about the Prize-Pool? There's a whole spreadheet for you!
---
As always, friends and family on the Planet Googly discord had the opportunity to pick up to three personal favorites from all valid entries made under the #googlyeyes tag since our last winners were announced. The three most picked entries win the show.
qualifying posts were submitted by:
@bucipuci, @brittandjosie, @steemean
@farm-mom and @marblely
today's guest judges were:
@bucipuci, @hopehuggs, @jamethiel
@krystle and myself
guest judges can never vote for their own entries
drumroll please...
🥁 HERE ARE OUR WINNERS: 🥁
🥉 Today's 3rd winner is: 🥉
@steemean with
"Scary Monster with Googlyeyes"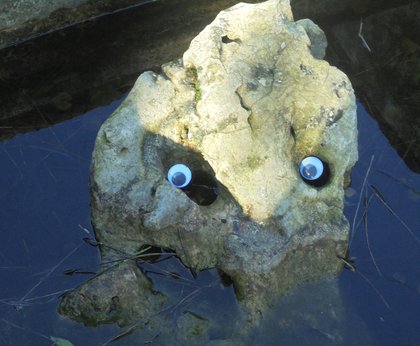 Jimbo shows us another crazy googly monster today. It sure looks a bit scary... but with those eyes... I'm sure it's actually a kind creature?!
🥈 The 2nd winner is: 🥈
@bucipuci with
"Last year's smile."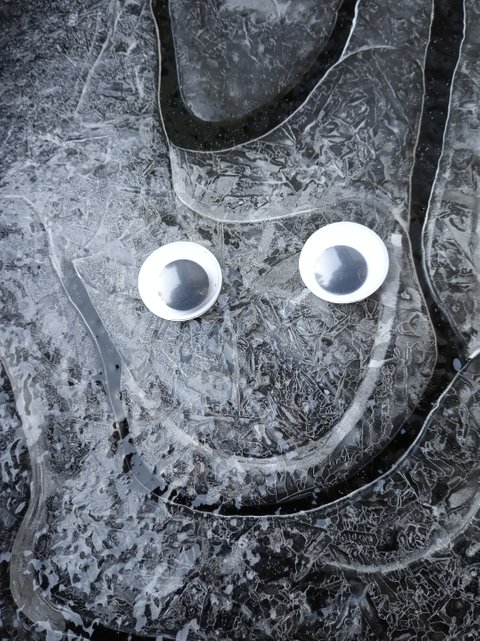 That's exactly the kind of smile we can carry over into the new year. With all the googlyness @bucipuci has graced us with last year, we'll easily keep smiling in the new one, too.
🥇 And Our Grand Winner is: 🥇
@marblely with
"Carrot top, not"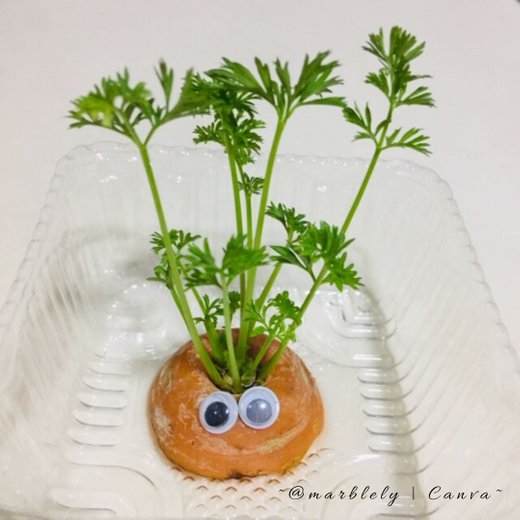 And here we are, @marblely makes this first Grand Winner title in the new year with another elaborately documented googly growth story, including a GIF! Awesome stuff!
aaaaand
another drumroll, please
🥁 the Googly-Delegation-Winners are: 🥁
you will receive delegations worth
284.464, 170.678 and 113.785 SP
for at least 9 days.
All of today's winners qualify for the delegation prizes, none of them is super rich already and definitely not self-voting too much. We're good with doing the regular 50/30/20 split for the delegation pool.
---
prizes are being awarded every 7-8 days
with a tendency to be a bit late these days, things will get better in 2020
No-Conditions Policy:
No mandatory resteems, upvotes or follows are required!
just:
- get some #GooglyEyes -
- stick them onto something -
- take some pictures -
- make a post with the tag #googlyeyes -
- and it must be one of the 1st five tags -
- post original content and don't spam -
- this is a creative contest and not a lottery -
- show us something special and post with passion -
More Winners Every Week!
The prize-pool for the next issue already contains:
liquid funds of 0.013 SBD, 4.570 STEEM,
6.217 PAL, 25.1035 CCC and 4.48027 PHOTO
and 561.328 SP for delegations
and
as always,
100% of ALL rewards on THIS POST!
Want to learn more about this contest? Read:
A brief History, some Updates and a few Tips for Winning
Have more questions or just want to hang out? Join:
Planet Googly on Discord
---
bonus image: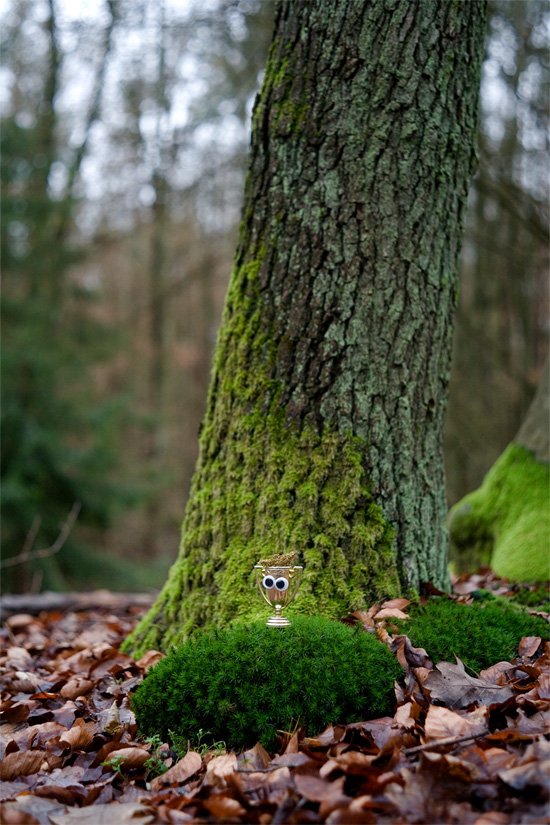 the weather is surprisingly mild in these necks of the woods
---
My special appreciation goes to our googly patrons:
@krystle, @ausbitbank, @reggaemuffin and @drakos!
They are bootsrapping this contest with their ongoing support!
@ausbitbank, @reggaemuffin & @drakos are also running as witnesses,
show them some love by giving them your approval!
More shoutouts go to @perepilichnyy, @minnowbooster, @chitty, @ew-and-patterns, @untersatz, @helpie, @therising, @smartsteem, @gungunkrishu, @eonwarped, @therealwolf, @galtsund, @tombstone, @thecryptodrive, @followbtcnews, @alliedforces, @saboin, @kamikaze, @paulag, @steemean, @shaka, @silvergoldbotty, @mathowl, @isaria, @charlie777pt, @crimsonclad, @marblely, @prydefoltz, @ninahaskin, @blewitt, @shasta, @arcange, @ernstboe, @qwerrie, @angelicsaman, @spacecadet1, @yehey, @quochuy, @tryskele, @manylar, @ewkaw, @jasonbu, @kingsofa, @wesphilbin, @havtorn, @drakernoise, @bashadow, @megadrive, @blarchive, @apsu, @ljungbuske, @anouk.nox, @tengri, @clayboyn, @musicvoter2, @rubencress, @bigdizzle91, @flugschwein, @tolaramazan, @helpiecake, @krakonos, @furious-one, @roomservice, @lordvdr, @c-squared, @passerine, @camuel, @seabuckthorn, @zainenn, @sparkesy43, @droida, @makingblocks, @insaneworks, @thecryptohoarder, @bflanagin, @monster-one, @cryptomancer, @sarez, @drotto, @marty-art, @musicvoter, @okkiedot, @digi-me, @yoginiofoz, @artemisa7, @jayna, @zipporah, @pechichemena, @xcountytravelers, @trevorpetrie, @bembelmaniac, @dandann, @redrica, @bubbleburst, @jlsplatts, @bucipuci, @kryptogames, @steemkitten, @guurry123, @jamerussell, @ashikstd, @glitterbooster, @gweern, @wolfnworbeikood, @yourtop3, @borbina, @robofox, @macchiata, @yo-yo, @uwelang, @warpedpoetic, @jcbit, @smartmarket, @pixelfan, @epicdice, @lightcaptured, @drax, @steemjet, @shadowmask, @steemjetmedia, @lukasmining, @iovoccae, @steemlandia, @discordiant, @regularowl, @bennettitalia, @bluefinstudios, @damla, @omstavan, @anarcho-andrei, @obvious, @elevator09, @steemtelly, @chelsea88, @hazem91, @bilpcoinrecords, @newbiegames, @thomasgift, @bdmillergallery, @raili, @free-reign, @alexworld, @slacktmusic, @soundworks, @i-c-e, @ccoin, @pael, @luisferchav, @jalentakesphotos, @longer, @foxyspirit, @choogirl, @eonwarp, @mountainjewel, @smooms, @raphaelle, @steemdapps, @guchtere, @kyuubi, @torico, @socent, @steemtank, @spiritualmax, @just4kicks46, @crypt0renegade, @angelro, @sarasate, @monstermadness, @melooo182, @dexter-k, @shunnedscarab55, @lordjames, @upme, @esthersanchez, @ikarus56, @mentalhealthguru, @shadowspub, @shafay, @elizabethharvey, @kingnosa, @sagarthukral, @brendanweinhold, @diana.catherine, @freetosteemdream, @bargolis, @kafupraise, @roknavy, @celine-robichaud, @goodcontentbot, @samlee2018, @jchappe, @colecornell, @aaronkroeblinger, @mrnightmare89 and many more for upvoting last week's announcement and thereby helping to fund this awesome award!!
---
everything is better with #GooglyEyes
Your upvote on this post is funding next week's prize!