🏆 #GooglyPrize 👀 This Week's Winners - Issue No. 110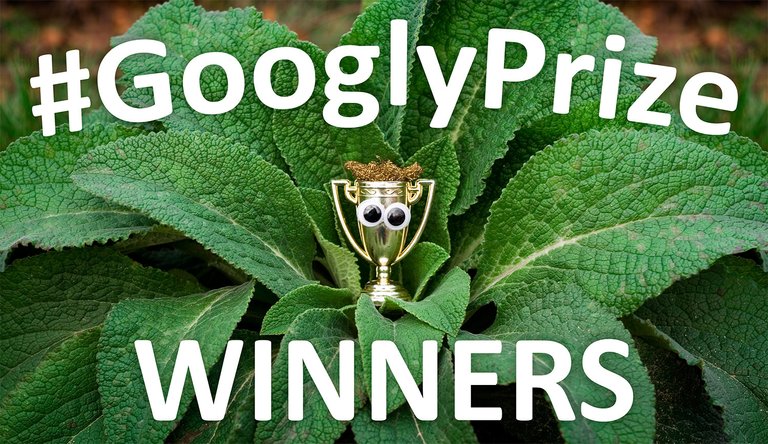 With a bit of delay, today is the day for more winners.
While you can't exactly set the clock based on when these winner announcements are posted, one thing is always guaranteed here: lots of fun and awesome prizes.
That's actually two things and a bag full of tokens, but it's all delivered in one awesome googly package right here in the #GooglyPrize award ceremony.
Unfortunately most of today's winners are past payout already, that's due to the organizational delay on my end, but they are still worth a look even if you can't give them any updoots anymore. I'll try to be more on time next week!
---
The Prize Pool:
carried over from last week
0.025 SBD, 4.737 STEEM,
5.051 PAL, 25.3295 CCC and 5.49544 PHOTO
in liquid funds
and an available delegation of 542.805 SP
plus
100% of all rewards on last week's winner announcement:
0.000 SBD, 6.651 STEEM, 6.654 SP
7.100 PAL, 26.7496 CCC, 2.33089 PHOTO
PAL, CCC and PHOTO pay their rewards in 50/50 staked and liquid tokens
only the liquid amounts, available for immediate prize-payouts, are noted above
staked tribe-rewards in equal amounts have been added to @googlyeyes' stake
you are welcome to join the discussion on how these funds should be used
share your thoughts on the Planet Googly Discord
adding up to:
💰
0.025 SBD, 11.388 STEEM,
12.151 PAL, 52.0791 CCC and 7.82633 PHOTO
in the liquid prize-pool
60% will be given out today, 40% will be carried over into next round!
1st - 30% | 2nd - 20% | 3rd - 10%
and
549.459 SP for delegations!
delegation prizes are exclusive to winners with low stake and good voting manners
 
 
Need more details and numbers about the Prize-Pool? There's a whole spreadheet for you!
---
As usual, the friends and family on the Planet Googly discord had the opportunity to select up to three personal favorites from all valid entries made under the #googlyeyes tag since the last winner announcement was posted.
qualifying posts were submitted by:
@mathowl, @lordvdr, @detlev, @steemean,
@farm-mom, @rubberduckiemom and @brittandjosie
today's guest judges were:
@brittandjosie, @bucipuci, @dexterdev, @isnogud,
@jamethiel, @lordvdr, qwerrie and @sparkesy43
guest judges can never vote for their own entries
drumroll please...
🥁 HERE ARE OUR WINNERS: 🥁
🥉 Today's 3rd winner is: 🥉
@steemean with
"The Butterfly"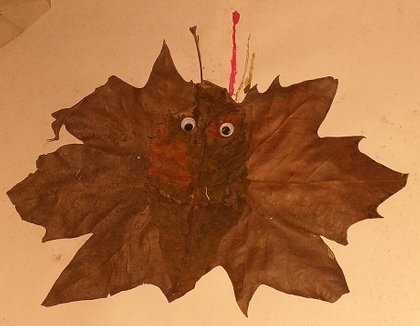 As winter arrives @steemean already summons spring with some years old dried out leaves from the Portuguese summer... well, we don't know for sure but that's what I think is what happened there.
🥈 The 2nd winner is: 🥈
@mathowl with
"F-eye-nal train googlyeyes"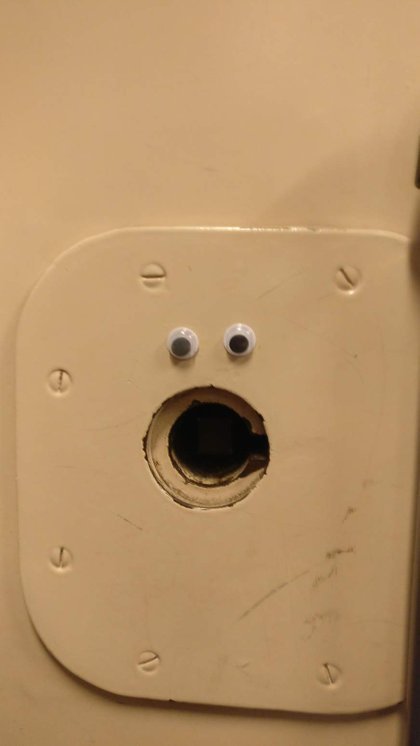 If things get a bit punny around here, you know @mathowl can't be far. Well, actually he is quite far away from home, travelling on a foreign train. We know it's a bit insane but it works: Googlies on the train make you feel right at home anywhere... which means he isn't far at all in the end. That's how things come full circle!
🥇 And Our Grand Winner is: 🥇
@detlev with
"Peter R. B. Advent the 1st"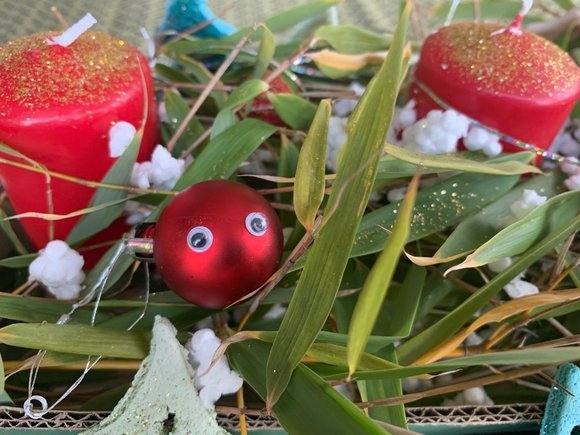 Last but certainly not least, @detlev takes home the big prize by bringing us some seasonal greeting some fluffy animated bonus cuteness included as an early Christmas GIFt. Go check it out for yourself!
aaaaand
another drumroll, please
🥁 the Googly-Delegation-Winners are: 🥁
you will receive delegations worth
329.675 and 219.783 SP
for at least 9 days.
Our grand winner has plenty of stake so a tiny little googly delegation won't make much difference for him. That means our 2nd and 3rd enjoy the delegation pool in a 60/40 split for this round.
---
prizes are being awarded every 7-8 days
No-Conditions Policy:
No mandatory resteems, upvotes or follows are required!
just:
- get some #GooglyEyes -
- stick them onto something -
- take some pictures -
- make a post with the tag #googlyeyes -
- and it must be one of the 1st five tags -
- post original content and don't spam -
- this is a creative contest and not a lottery -
- show us something special and post with passion -
More Winners Every Week!
The prize-pool for the next issue already contains:
liquid funds of 0.022 SBD, 4.555 STEEM,
4.861 PAL, 20.8317 CCC and 3.13055 PHOTO
and 554.848 SP for delegations
and
as always,
100% of ALL rewards on THIS POST!
Want to learn more about this contest? Read:
A brief History, some Updates and a few Tips for Winning
Have more questions or just want to hang out? Join:
Planet Googly on Discord
---
bonus image: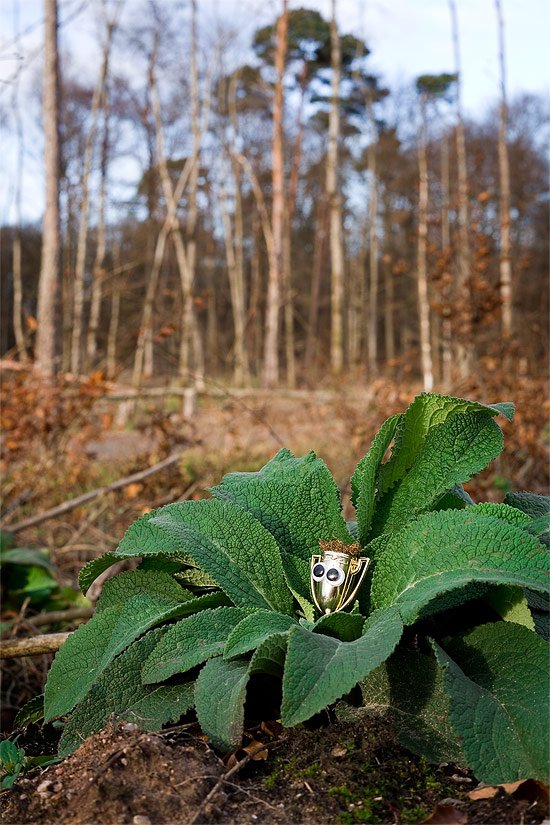 sunbathing in the winter sun is the next best thing to hibernation
---
My special appreciation goes to our googly patrons:
@krystle, @ausbitbank, @reggaemuffin and @drakos!
They are bootsrapping this contest with their ongoing support!
@ausbitbank, @reggaemuffin & @drakos are also running as witnesses,
show them some love by giving them your approval!
More shoutouts go to @tipu, @perepilichnyy, @randowhale, @abigail-dantes, @contrabourdon, @ew-and-patterns, @thecryptodrive, @detlev, @gungunkrishu, @saboin, @killerwhale, @untersatz, @mathowl, @jasonbu, @steemean, @charlie777pt, @saffisara, @farm-mom, @steemseph, @seckorama, @ninahaskin, @marblely, @kamikaze, @shasta, @drakernoise, @tengri, @ewkaw, @cryptomancer, @penderis, @furious-one, @apsu, @arcange, @insaneworks, @syndicates, @swiftcash, @megadrive, @qwerrie, @healthdear, @krakonos, @lordvdr, @bashadow, @sparkesy43, @artemisa7, @monster-one, @chain.games, @marty-art, @anomallies, @okkiedot, @publicview, @mys, @birthdaywishes, @julian2013, @bubbleburst, @xcountytravelers, @superbad, @glitterbooster, @gweern, @bucipuci, @rajib2k5, @giphy, @robofox, @actisam, @yo-yo, @dexterdev, @whd, @elsaenroute, @lunamoon, @shadowmask, @pixelfan, @khaldeesi, @antdroid, @freyamber, @droida, @psyborg, @quiltedduckfarm, @fego, @thesummoner, @holoz0r, @lord-of-the-d, @butthugs, @archisteem, @christmasclub, @lukasmining, @rafalski, @iovoccae, @steemlandia, @brickmanbrad, @sexualtendencies, @fambalam, @imperfect-one, @x40l1n, @omstavan, @allied-mafia, @msg768, @borbina, @mightypanda, @thomasgift, @newbiegames, @beleg, @soundworks, @itwasme, @twonuts, @toonuts, @pael, @thealliancebank, @alliedbanking, @angeltree, @theblooded, @blooded, @steemforschools, @steemforschool, @boobnugs, @steemforsteem, @i-c-e, @theclan, @mytunes, @jaff8, @chrono.pal, @monipp, @smokingfit, @deadlyvesy, @steemersayu907, @ikarus56, @pal-isaria, @isaria-ccc, @raphaelle, @maarkhor, @rockface, @general.guy, @oleksa61, @swiftbot, @skylinebuds, @tokengesture, @penpals, @nurah, @jesus.christ, @linkerstinker, @bitting, @sqljoker, @iedot, @fallrain, @techken, @arsadulislam, @orbo, @mohaaking, @organduo.voter, @ambercookie, @pinkyspiky, @stmdev, @shaikmashud, @bilpcoin.pay, @kingnosa, @johannpiber.ccc, @johannpiber.pal, @zedpal, @roknavy, @life.syndication, @themuffinman, @filipino, @theodosiskatq, @thebilpcointrain, @shahabudin, @cryptorunway, @badham, @changeangels, @wstanley226, @skye1, @laissez-faire, @vaccinusveritas and @cn-photo for upvoting last week's announcement and thereby helping to fund this awesome award!!
---
everything is better with #GooglyEyes
Your upvote on this post is funding next week's prize!
---
---