It was a rainy afternoon...
But rain or not, we had to get some supplies for the day..
While walking to a shop nearby...
we heard some noise from some thorny bush looking thing...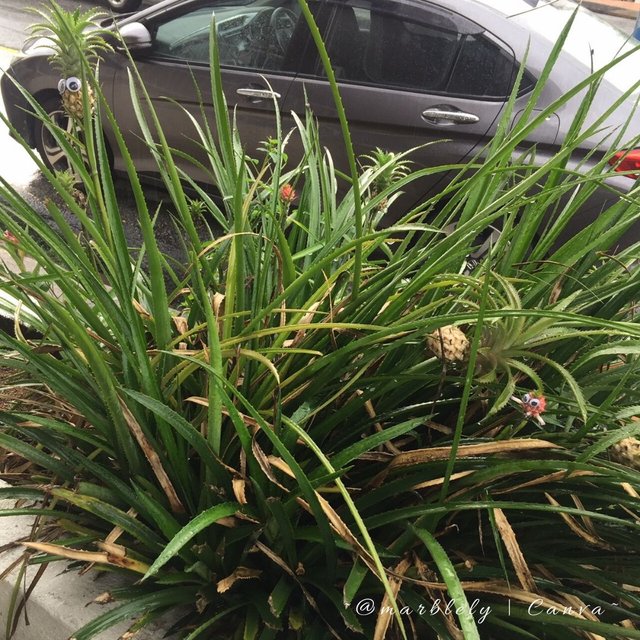 We went closer to find the source of the noise...
"Boo!"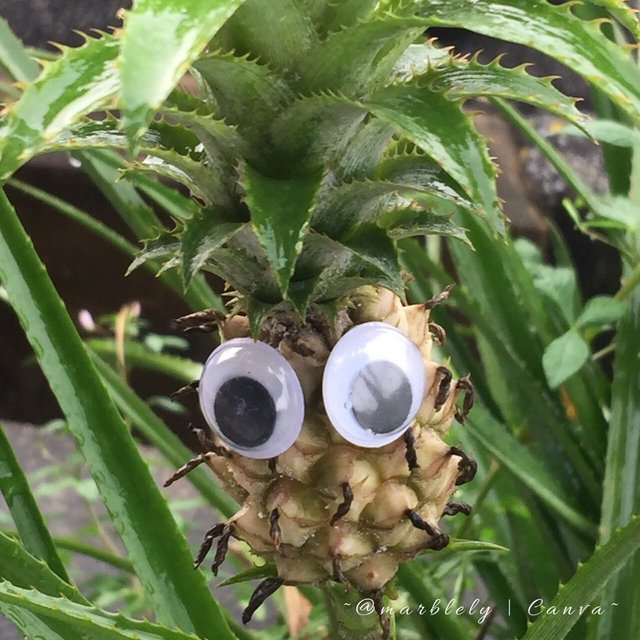 We were shocked to find this face staring at us...

Spiky hair, funny face with some wrinkly hairs sticking out everywhere around his face... looked like some unhappy tiny pineapple...
(mind you, the bush was thorny!)
"Why are you looking at me funny? Haven't you seen a Piña CoGoogly?"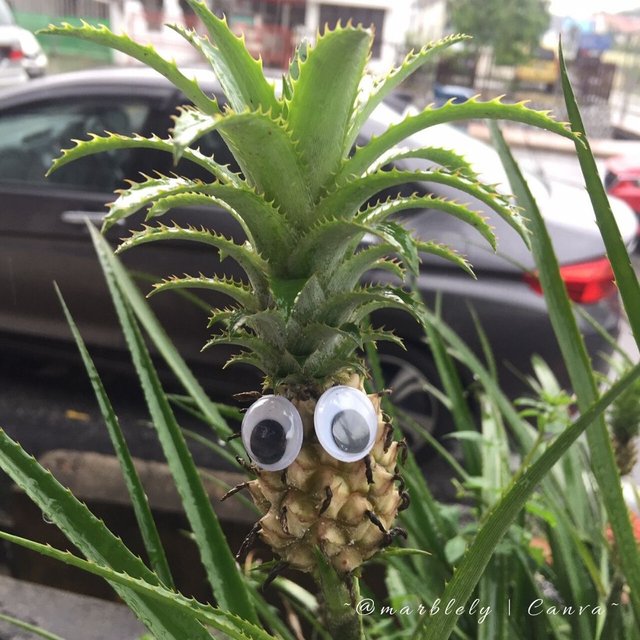 (Errr, no) I thought to myself

Then, somewhere from the side, there was a tinier noise...
We turned our heads and caught this fella staring...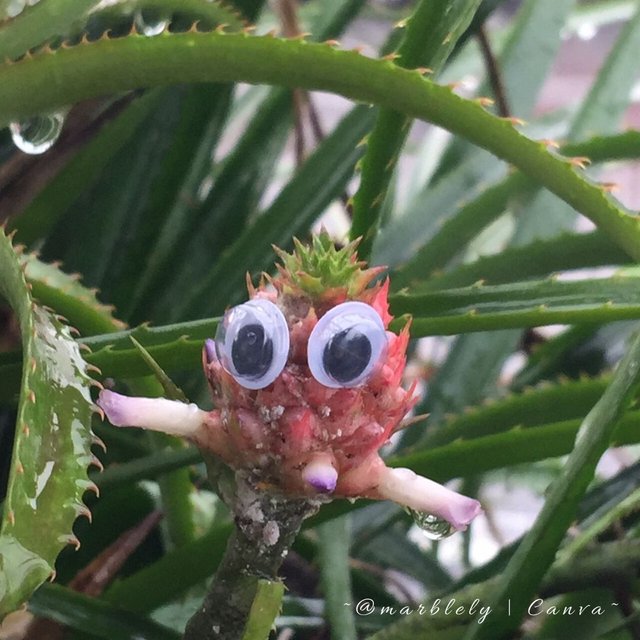 Tiny spiky hair compared to the other fella, funny pink peach face but this guy looked kinda sick...
"Are you alright?" I asked...

"He is fine!"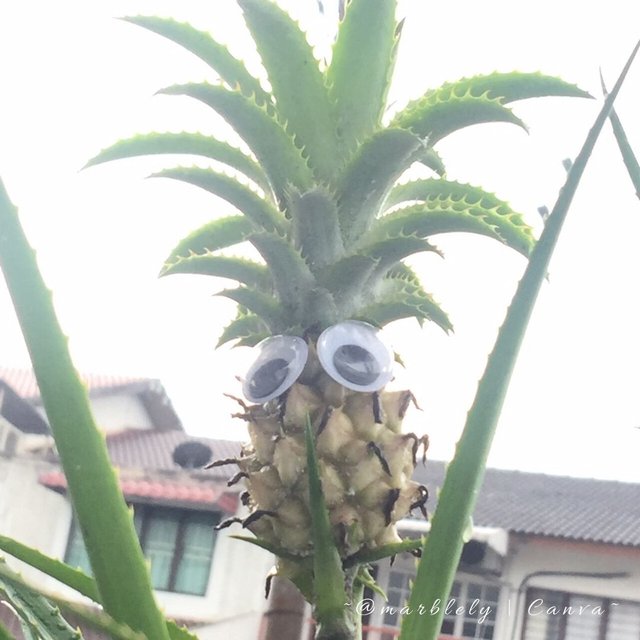 The first fella boomed at our ears...

"Buzz off!"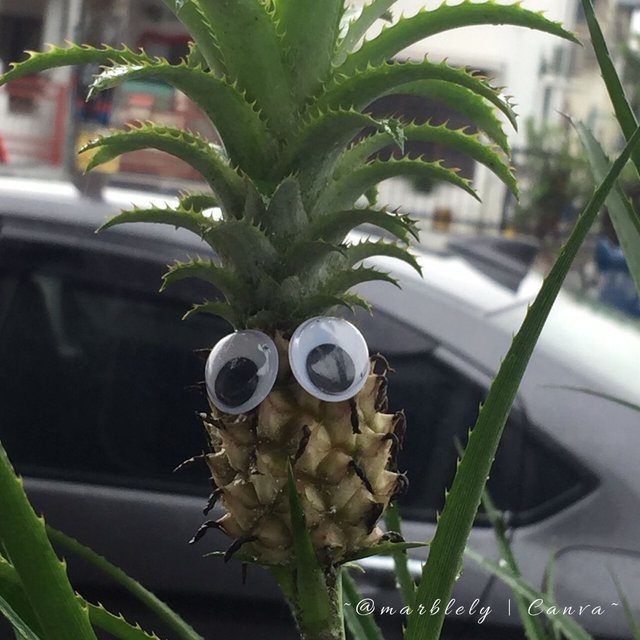 "Okay, okay" I said...
And we hurriedly left them be...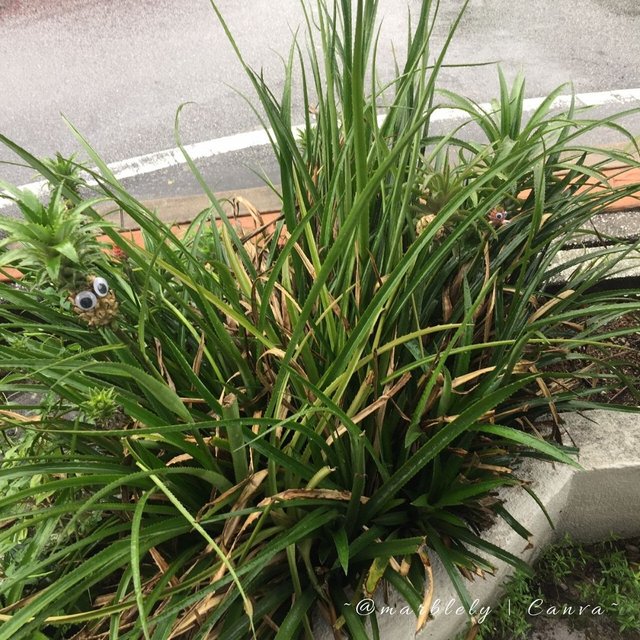 We wanted to take more photos...
But the rain was getting heavier and these fellas were really thorny to give us some more photos...
Oh well...
---
This is my entry to @googlyeyes' awesome #googlyeyes contest. Thank you @googlyeyes for bringing us this fun contest!
---

---
This is an Invitation to join #ccc for Guaranteed 👍 Daily Income 💵 and Payout 💸 for Newbies (2.0) 🐟 🐜 🐛 in #ccc 👣 and Follow 👣 the Honor Code 🏅 - the Creed (Conditions and Limits Inside)
AND
the latest update <<< please click to read.
---