"DON'TTTTT!!"

I froze.

I was about to step on a plank to go where the fishes were at a pond.

I looked around but saw no one.
I must be dreaming.
And so, I continued my step.

"DON'TTTTT! Pleeeeaazzeeeeee!"

I looked around and still, no one.
I was starting to get annoyed. It was a hot day.
"DON'T WHAT??!" I shouted.

"Don't step on my face, pleazeeee! I am down here!"

I looked down.

Ooo... there he was...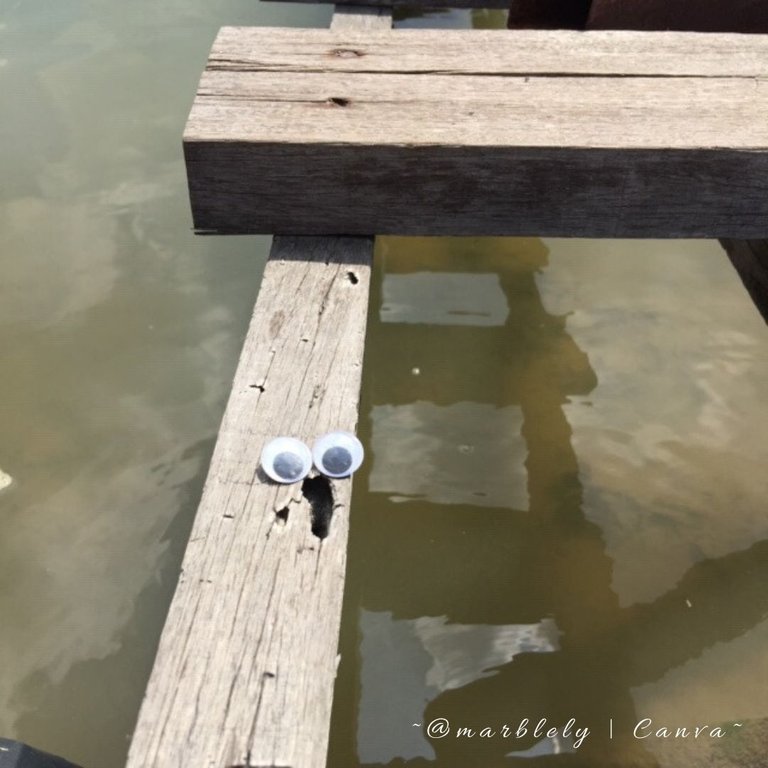 "Please don't step on my face."
"Nobody cared."
"I get flattened everyday."
"It hurts!" his big, round googlyeyes pleading.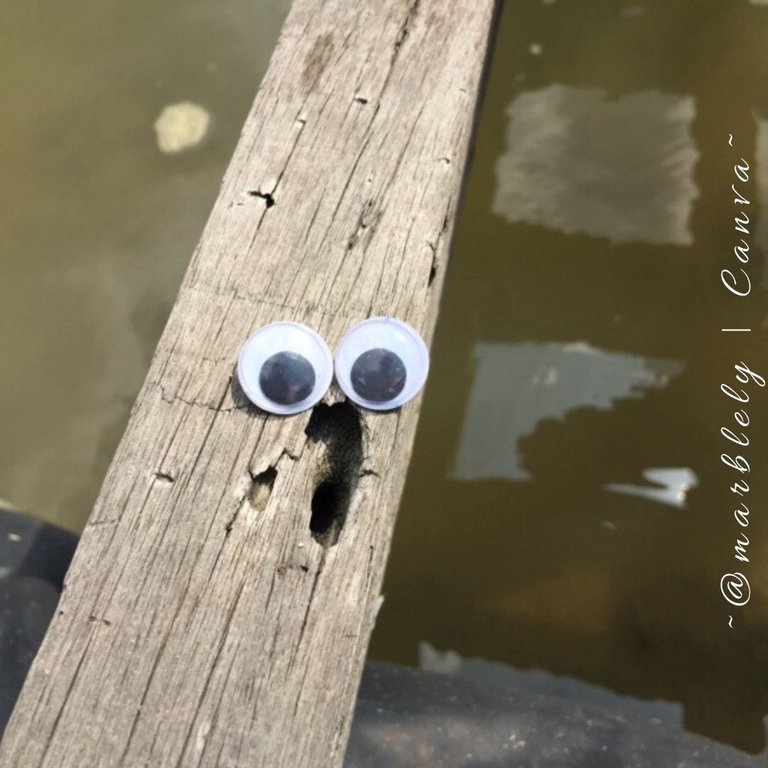 "Look at my eyes!"
"They are tainted with footsteps!"

I looked closer at his googleyes... Yup, there were footstep marks.



Poor fella.

"Okay, okay, I will walk the other way. Don't you worry, I won't step on you."

And I walked on another plank, one without a face.



~ THE END ~
---
This is my entry to @googlyeyes' amazingly cool contest!
---

---
This is an Invitation to join #ccc for Guaranteed 👍 Daily Income 💵 and Payout 💸 for Newbies (2.0) 🐟 🐜 🐛 in #ccc 👣 and Follow 👣 the Honor Code 🏅 - the Creed (Conditions and Limits Inside)
AND
the latest update <<< please click to read.
---