Leprechaun Čimísek has three major problems in protecting of Čimice Grove. Monsters, ghosts and humans. Only some people are a problem. Those people who do bad things in grove and carry inappropriate objects there.
Čimisek doesn't like weapons. He understands that people feed on hunting. He doesn't turn a hunting rifle into wood. But weapons against people ... That's another story.
Soldiers camped in Čimice Grove several times in history. What was their surprise when they found out in the morning that their weapons were wooden!
Wooden rifles and swords ended in time on fireplaces and stoves, but the heaviest guns remained. Of course, they have been falling apart for hundreds of years... See the pictures.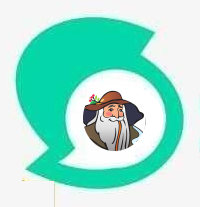 Česky
Skřítek Čimísek musí při ochraně Čimického háje řešit tři základní problémy. Příšery, strašidla a lidi. Ne všechny lidi, samozřejmě. Jen ty, kteří provádějí v lese nejrůznější zakázaná alotria a nosí mu tam nebezpečné předměty. Nebo kteří v lese nadměrně těží...
Čimísek nemá rád zbraně. Chápe, že lidé se živí i lovem. Lovci pušku v kus dřeva nepromění, když ten se chová rozumně... Ale vojenské zbraně, to je jiná!
Mnohokrát v dějinách se v Čimickém háji utábořili vojáci. Jaké bylo jejich překvapení, když ráno zjistili, že jejich zbraně jsou dřevěné! Dřevěné pušky a šavle, ta skončily časem na ohništích a v kamnech. Ale dělostřelectvo zůstalo...
Lafety a menší díly, ty se dávno rozapdly, ale bronzové a a ocelové hlavně, ty se proměnily v tvrdý dub. A leží na svých místech už celá staletí. Však se podívejte!
@cleverbot