I'm a digital and very smart device. No, I'm not cocky. I'm just perfect.
Laboratory precision multimeter, my name.I measure DC and AC current to the nearest hundredth of a milliamp. Likewise, voltage, electrical resistance and easily read even the frequency of the regular signal.
I help my master broaden his knowledge of the measured circuit.Everyone has gone for a break and my display is still on. Now I can finally look around. My master gave me eyes. I look into his lens. I'm indispensable. It's just me.
And you, Oscillus below me, you better say nothing. They knew why they should shut you down.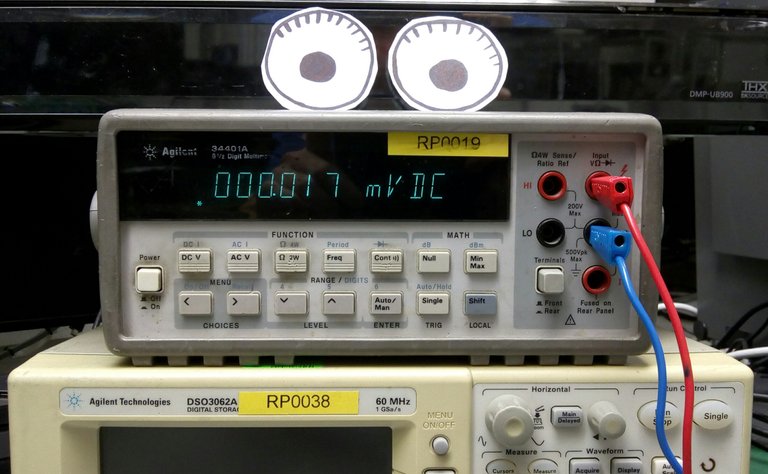 Jsem digitální a velice chytrý přístroj. Ne, nejsem nafoukaný. Jsem prostě dokonalý.
Laboratorní přesný multimetr, jméno mé.
Měřím proud stejnosměrný i střídavý s přesností na setinu miliampéru.
Stejně tak i napětí, elektrický odpor a lehce přečtu dokonce i frekvenci pravidelného signálu.
Pomáhám svému pánu rozšířit obzor jeho znalostí o měřeném obvodu.
Všichni odešli na přestávku a můj displej stále svítí. Teď se konečně mohu rozhlédnout po okolí. Můj pán mi dal oči.
Dívám se mu do objektivu. Jsem nepostradatelný.
Jsem to prostě Já.
A ty, Oscilouši pode mnou, ty radši nic neříkej. Oni věděli, proč tě mají vypnout.