This is Oswald,
trying to crack a smile,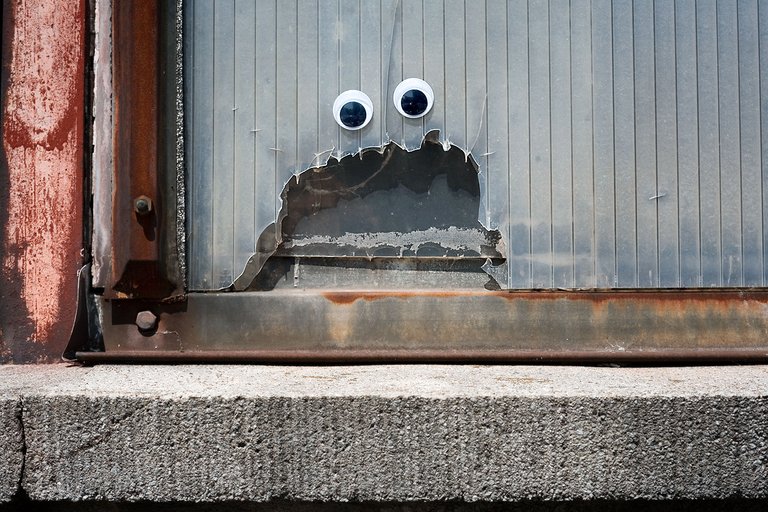 but he's too hungry and so it comes out looking like this.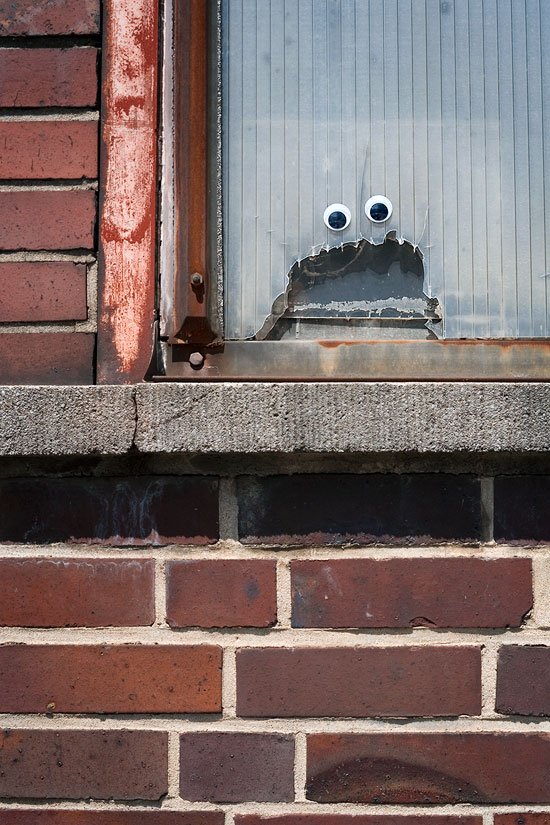 He's so hungry because his diet is very strict.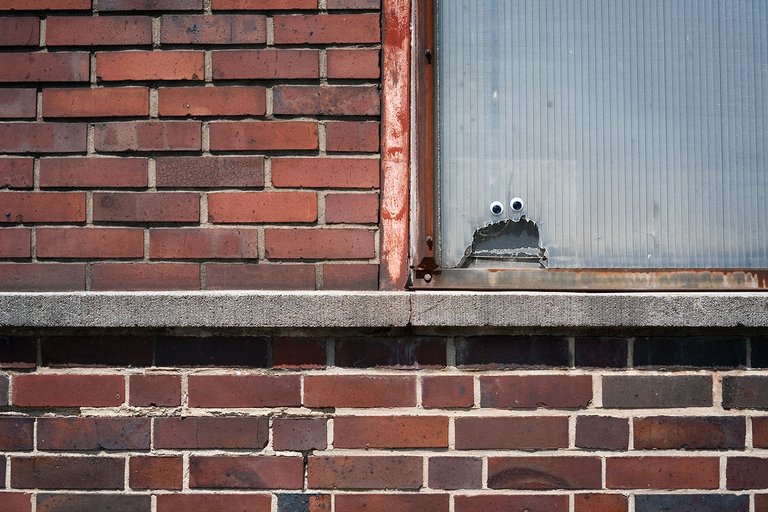 He only eats dried fish.
And only when it's solid like a brick.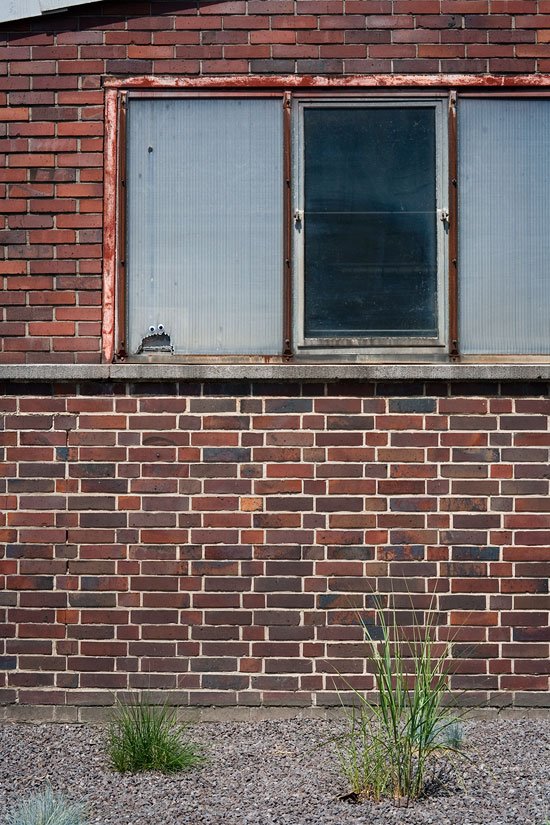 He doesn't have an appetite for these people walking by.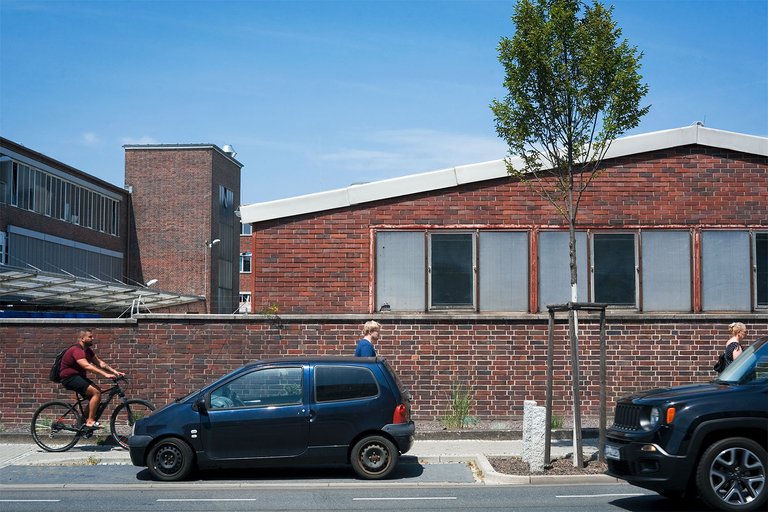 They all ignore him anyways, or maybe they're just shy?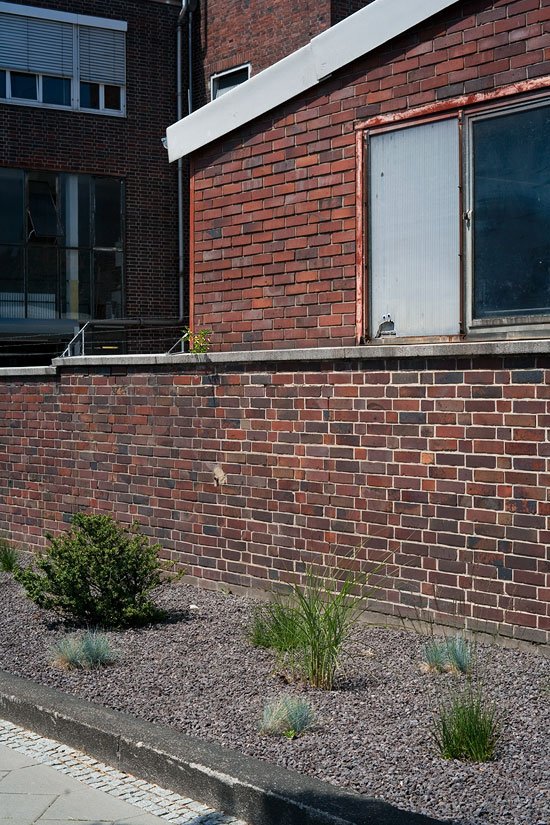 He's here all by himself, forever in a hungry mood.
is he really?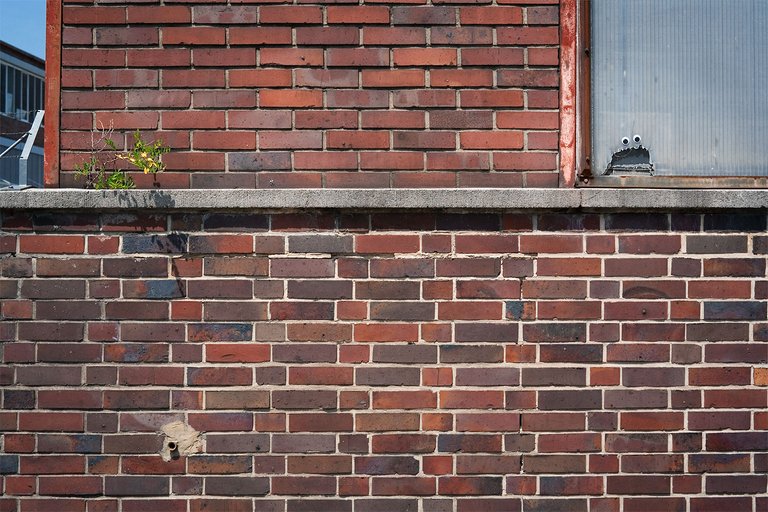 Can you help Oswald find some food?!
You might get some SBI in return.
---
Oswald is one of those guys that I've passed by a million times before. This building is located on one of my frequent routes and I've always wanted to give that cracked window a new face. Don't know what took me so long, but here it is.
If you've been following my blog for a while, you might recognize that little shrub living up on the edge from a #takemorewalks post that I made quite a while ago.
That's also a good point in time to start looking for food. I made sure today's little engagement challenge isn't exclusive to long term followers of mine, so you can also find food right in here. Maybe you'll even find some that I haven't considered myself?! And when in doubt, you can always check if there's a clue somewhere down the rabbit-hole.
And for good measure I also want to use the #mytunes tag on this post which means it needs some music. The whole scene with Oswald din't inspire me to any songs that I know, so I used my google-fu to find something new. The first thing that came up and wasn't total crap (it's hard to believe how much shitty fishing-themed country music is out there!) was this "Hungry Band - Trauma". If you want to, you can give that a listen while you go looking for a snack for Oswald, it's a nice mix of live techno accompanied by a keyboard and a guitar!
[post-payout-edit]:
Plenty of food was found for Oswald. The SBIs as finder's fees have been sent. But nobody was able to find the original Otto, you can learn more about him in this post
---
everything is better with #GooglyEyes
a fishmonger in Kuwait approved this message
---