This one was not an easy one. It was at the top of a stone column of a mixed fence of stone and steel. It was outward positioned so I had to climb the fence and stand hanging by one hand while shooting with the other in selfie mode lol ... it was like a circus performance 🤪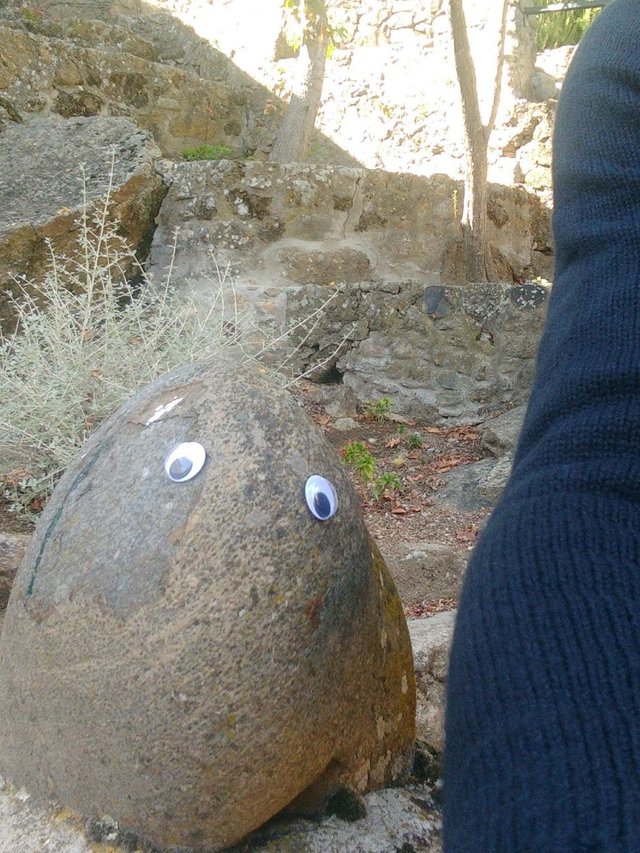 There was some espectadores that got amazed by the scene ...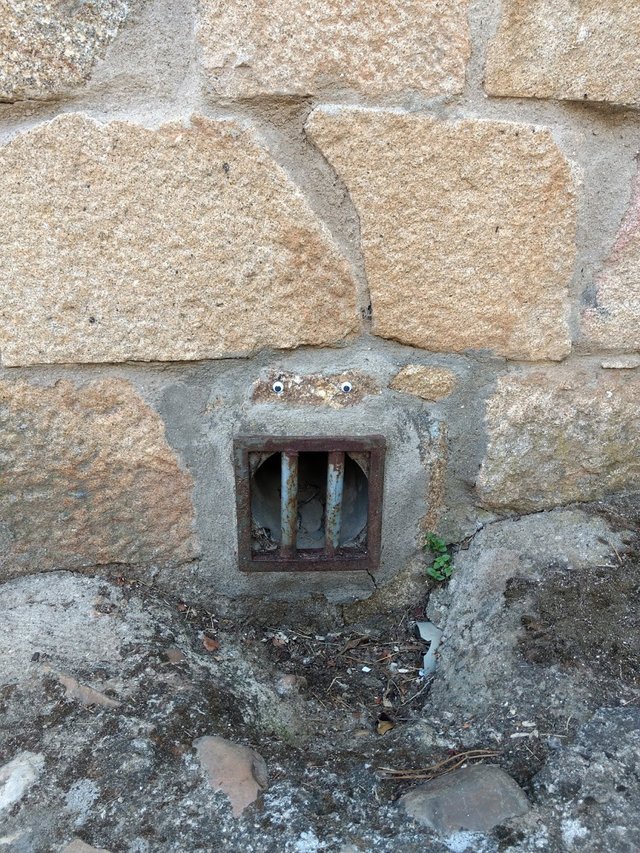 Here you can make your mind on how it was the scenery ...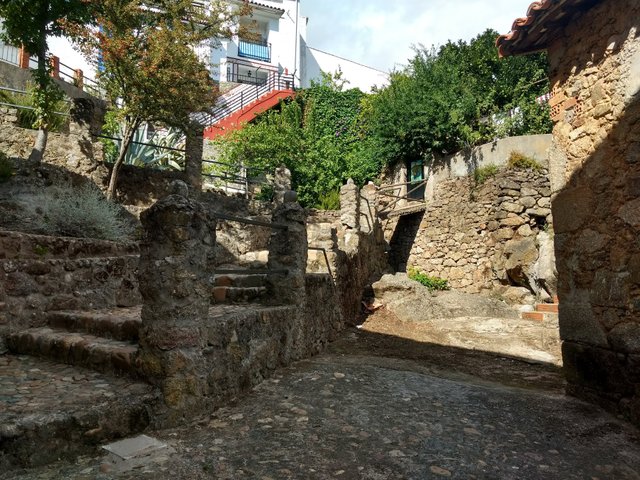 Different views of our friend Rocky, none of them could be frontline unless you played circus ...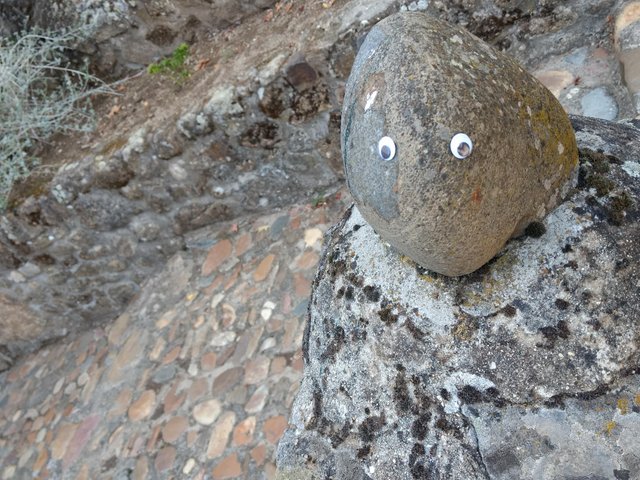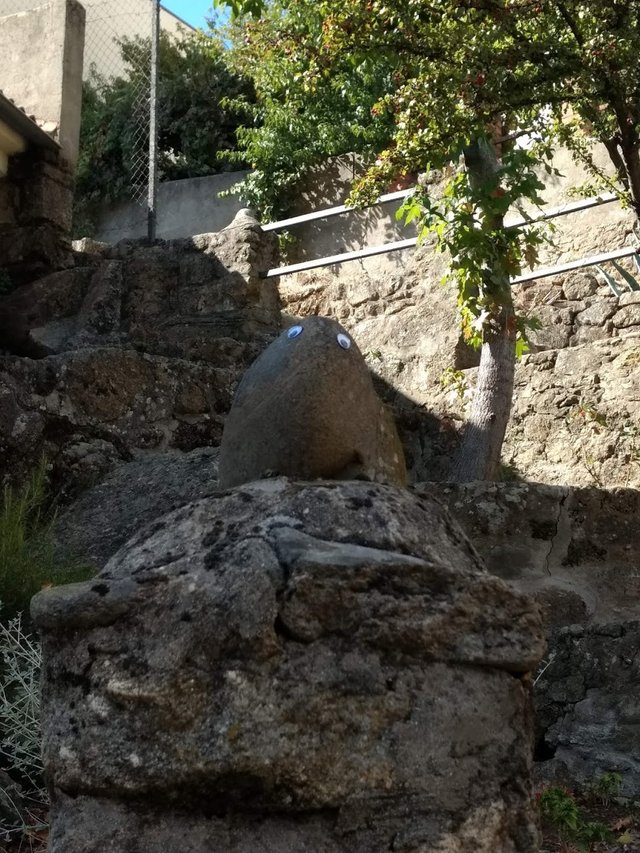 It looks somewhat a stone bold bird head, doesn't it ? 🤣
---
Eventually it appeared a local woman that asked me what we were doing. She got very surprised as well as delighted when I talked her about the #googlyeyes thing so she started to list the incredible locations we should visit and decorate, (hahaha, it was so weird being up onto the fence in a weird attitude ) too funny so we did! .... but that's another story 😉
... could it be without music ? Noooo 😁

Remember to look at the world with different funny eyes and listen with open ears...

~ Made with 💖 ~