In each of us is a piece of a child and it does not matter how old we are. In my opinion, he can play even the biggest grumpy, just can not show it.
There is really little to do with children's joy. Maybe a little freshly fallen snow. My inner child enjoyed a lot of joy in the morning looking out the window. After fulfilling his "adult" duties, the little boy hidden in me ran for the camera and headed for the terrace. He knew exactly what he wanted to do. And he did it :-). He built a little snowman.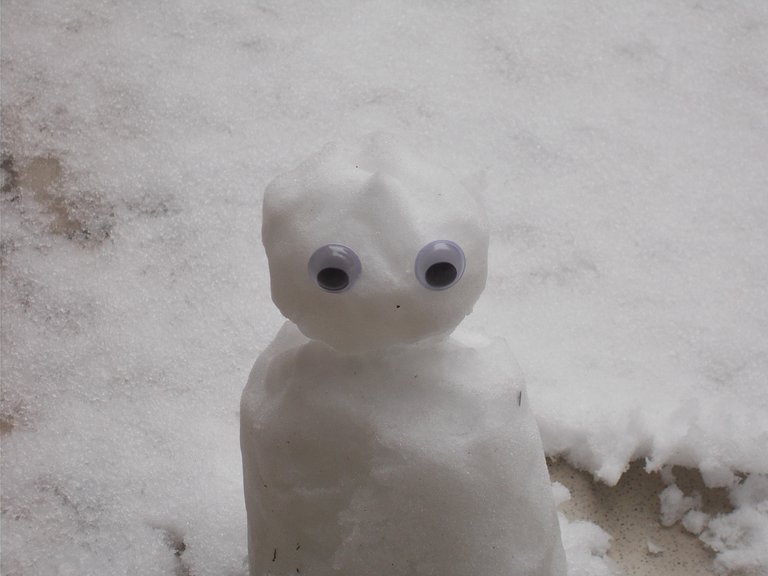 What about the snow melting in a moment? The moment of building and playing was important.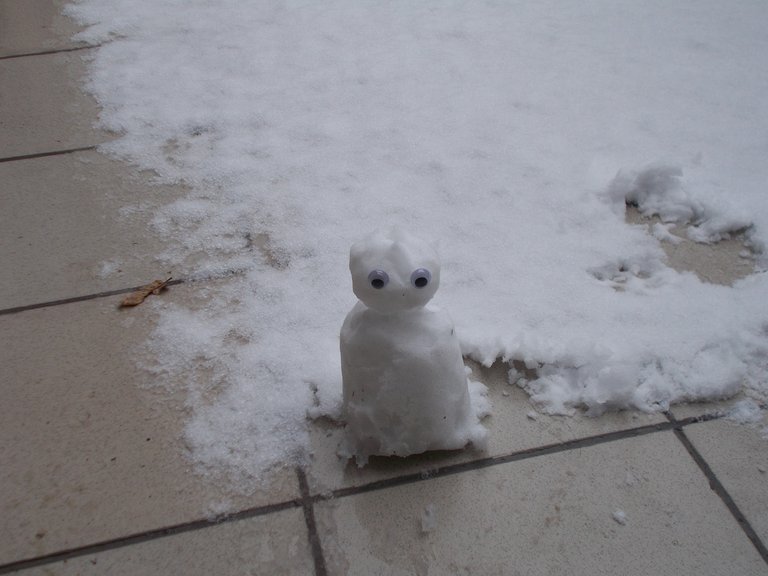 V každém z nás je kousek dítěte a vůbec nezáleží na tom, kolik nám je let. Podle mého názoru si umí hrát i ten největší morous, jen to neumí dát najevo.
K dětské radosti toho stačí opravdu málo. Třeba trochu čerstvě napadaného sněhu. Mé vnitřní dítě se ráno při pohledu z okna radovalo hodně. Po splnění 'dospěláckých' povinností, se malý kluk ve mně rozběhl pro fotoaparát a zamířil na terasu. Věděl přesně, co chce udělat. A také to udělal :-). Postavil si malého sněhuláka.

Co na tom, že sníh za chvíli roztál. Důležitý byl ten okamžik stavění a hraní si.