Občas se rád procházím v noci. Nejraději za úplňku. A samozřejmě bez osvětlení.
Sometimes I like to walk at night. Like a full moon. And of course without lighting.
Even though I am not afraid, I still feel a slight agitation in my body. It is because I cannot fully use my eyesight and so I have to rely mainly on hearing and touch.
Today I went to the pond and wanted to try the night shooting of lights from fishing huts and their reflection on the dark surface.
However, I did not reach the pond. A car was passing by, and I saw some movement in the light of his headlights. I turned my head behind the supposed movement and stood stunned. A great eye looked at me from the dark.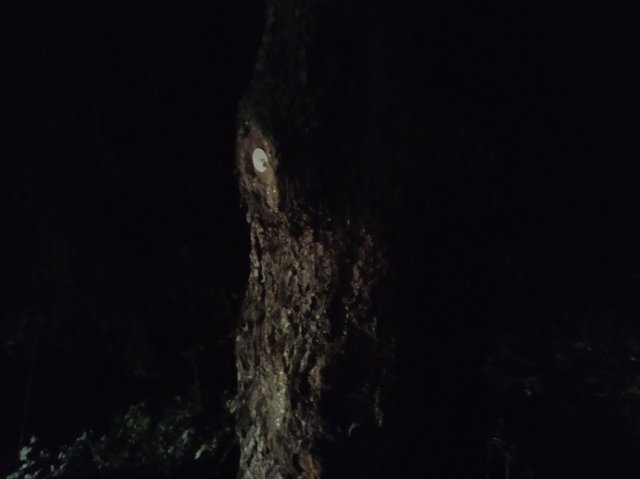 I do not understand how I was able to pull out my phone so quickly and pull the camera shutter.
Fortunately, I had an LED flashlight in my jacket pocket so I could shine a light on the supposed monster.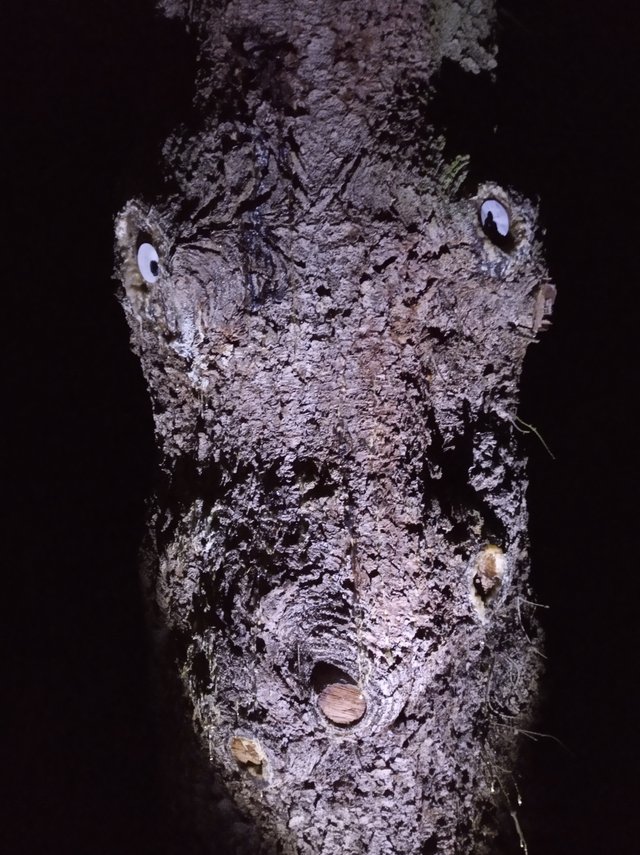 I was startled because of my own inattention. At that moment I did not realize that I am standing at the spruce on which I glued googlyeyes the day before :-)
I když se nebojím, přece jen cítím v těle lehký neklid. Je to tím, že nemohu použít svůj zrak naplno a musím se tak spoléhat hlavně na sluch a hmat.
Dnes jsem se vypravil k rybníku a chtěl vyzkoušet noční focení světel z rybářských chat a jejich odlesku na potemnělé hladině.
Až k rybníku jsem však nedošel. Projíždělo právě okolo mne auto a já, ve světle jeho reflektorů, zahlédl nějaký pohyb. Otočl jsem hlavu za domnělým pohybem a zůstal zaraženě stát. Ze tmy se na mne dívalo velké oko.
Nechápu, jak jsem dokázal tak rychle vytáhnout mobil a stisknout spoušt fotoaparátu.
Naštěstí jsem mněl v kapse bundy LED svítilnu a tak jsem si mohl na domnělou příšerku posvítit.
Polekal jsem se díky své vlastní nepozornosti. Vůbec mi v tu chvíli nedošlo, že stojím u smrku, na který jsem den předtím nalepil googlyeyes :-)