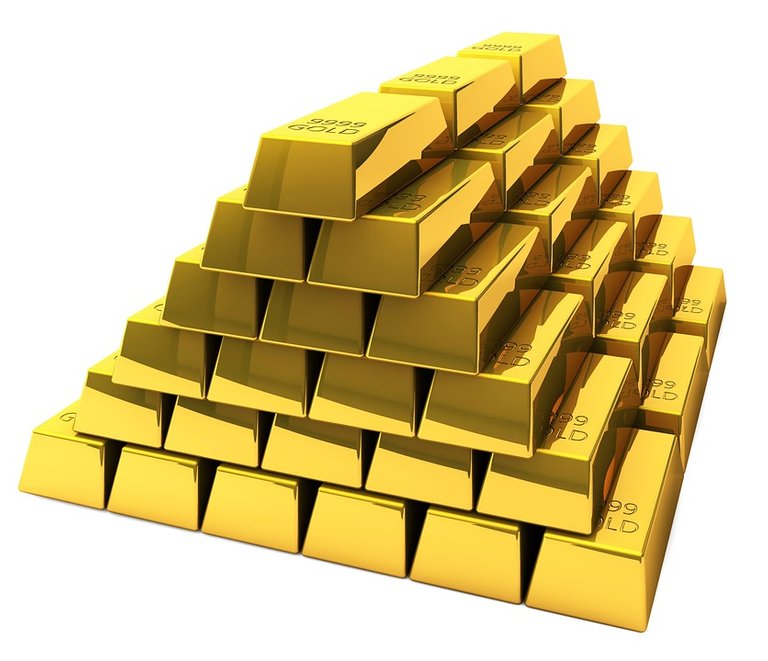 Gold is sooo last century.
Why are so many big names talking about going back to a gold standard?
Yes, we need sound money, but is gold really sound money?
And are all these big names wanting to go back to a gold standard because they want sound money?
The banksters have been running a scam for the last few centuries.
Do we really believe that they want to stop with their scam?
When you look at previous moves, by the banksters, that turned out to be scams, then you look at this push for a gold standard, it looks like another scam.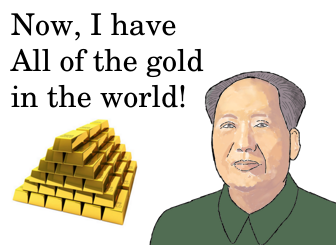 What about gold could be a scam?
Gold is gold. Gold is eternal.
Gold has been money for 5,000 years!
Gold has all the important attributes of money.
easily recognizable
divisible
fungible (one piece of gold is like another piece of gold)
scarce
Scarce. Actually gold is not scarce.
Gold, to me and you, is scarce as we pay thousands of dollars an ounce for the stuff, but what of the people that have been collecting and hording this metal for centuries? Anyone who looks into the actual quantity of gold in vaults finds LOTS of rumors. And if you only believe a tenth of them, then the quantity kicked around as the sum total of all the gold in the world, is massively low.
One might say that the Vatican itself, alone, has all the gold in the world. (by current stated amount of gold in the world)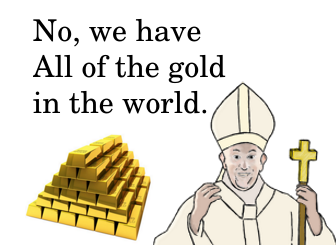 T.H.E.Y. want to go back on a gold standard
Its a scam

My estimates is that any one of the large gold holders could lower the price of gold to $10 an ounce and keep it there just by selling real supply into the real market. (as long as the exclude sales to banks)
Bix Weir talks about gold in the Grand Canyon, and since the park rangers won't allow you to even take a pebble from the place, he is probably right. Enough gold that one would flood the market. That could easily be dredged up if gold was suddenly the backing for fiat.
Not to mention the Black Hills mines that are mothballed, or on "govern-cement" land.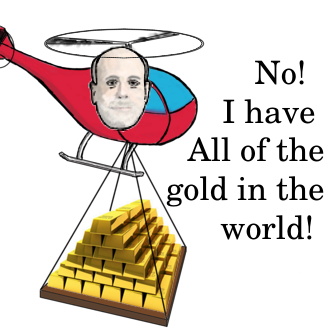 So, when we hear about "We must go back to a gold standard"
Do not believe that the oligarchs want sound money again.
No, T.H.E.Y. are just pulling the wool over people's eyes.
T.H.E.Y. foresee everyone dropping the dollar, so they are getting ready for the new dollar... backed by gold.
But since T.H.E.Y. control more than 90% of the gold, they can continue running their price/interest manipulation games.
And we the little people are screwed over once again.

All images in this post are my own original creations.