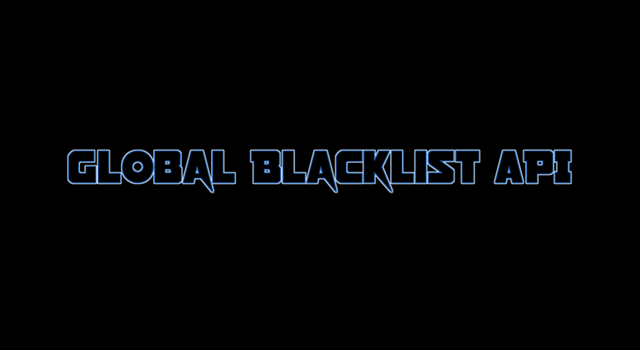 The Global Blacklist API
The Global Blacklist API is a project I started three days after I got access to the Steem Cleaners blacklist. It has been running for almost two years and supports nine (9) community blacklists and all Steem Engine Tribes.
The Global Blacklist API is used by over 50% of Steem dApps in one way or another
The Global Blacklist API has been a free service I offer to provide a standard and easy to use interface to access multiple blacklists on the Steem blockchain. dApps and services can choose to subscribe to one or more of the available blacklists and use them to minimize abuse.
Currently, the Global Blacklist API supports the following blacklists:
BuildAWhale
SteemCleaners
Redeemer
MinnowBooster
Actifit
Yoodoo
Smartsteem
D-Tube
Plenty of Phish
All Steem Engine Tribes
What is Plenty of Phish?
Source: Plenty of Phish announcement post
Since it's launch 6 months ago, @plentyofphish intercepted hundreds of phished and hacker accounts.
What Do We Do?
We keep track of all the hacked accounts. This includes those spawned by hackers, permanently under hacker control, and awaiting recovery.
The 'mute' list of @plentyofphish doubles as an on-chain repository for on-demand use by other services.
The @plentyofphish keyholders provide guidance to phishing and hacking victims in order to help them restore ownership of their Steem accounts.
If you want to learn more about the Plenty of Phish project, I recommend reading the announcement post.
Support Global Blacklist API
I have a proposal on SPS to support the Global Blacklist API. You can read about it here and approve it here