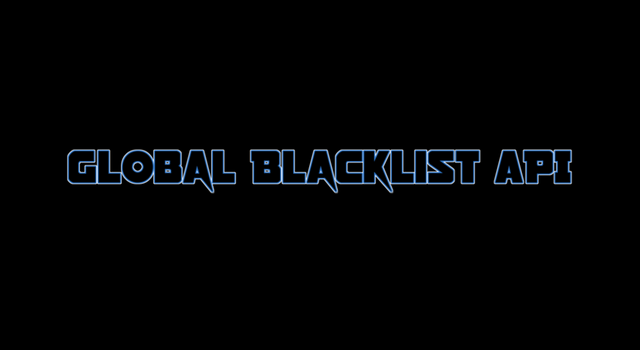 Please consider supporting the Global Blacklist API proposal.
The Global Blacklist API
The Global Blacklist API is a project I started three days after I got access to the Steem Cleaners blacklist. It has been running for almost two years and supports ten (10) community blacklists and all Steem Engine Tribes.
The Global Blacklist API is used by over 50% of Steem dApps in one way or another
The Global Blacklist API has been a free service I offer to provide a standard and easy to use interface to access multiple blacklists on the Steem blockchain. dApps and services can choose to subscribe to one or more of the available blacklists and use them to minimize abuse.
Currently, the Global Blacklist API supports the following blacklists:
BuildAWhale
SteemCleaners
Redeemer
MinnowBooster
Actifit
Yoodoo
Smartsteem
D-Tube
Plenty of Phish
Irredeemables
All Steem Engine Tribes
What is Irredeemables?
The Irredeemables is a list maintained by Steemit Inc. that prevents accounts that violate the Terms of Service (TOS) from displaying on front-ends (like Steemit.com & Steempeak) that use Steemit Inc. nodes.
Accounts on this list will not show up on Steemit.com, Steempeak.com, or any other front-end that utilizes Steemit Inc. nodes. They also cannot hide other user's posts or comments with their downvotes.
SSL Support
The Global Blacklist API can now be accessed via SSL. You can access the blacklist with the endpoint https://blacklist.usesteem.com.
If you want more information on how to use the Global Blacklist API, please refer to this post.
Steempeak integration
@steempeak recently integrated the Global Blacklist API into their front end. You can read about the integration here
Randowhale integration
The newly re-launched @randowhale project is using the Global Blacklist API. You can read about this project here.
Support Global Blacklist API
I have a proposal on SPS to support the Global Blacklist API. You can read about it here and approve it here