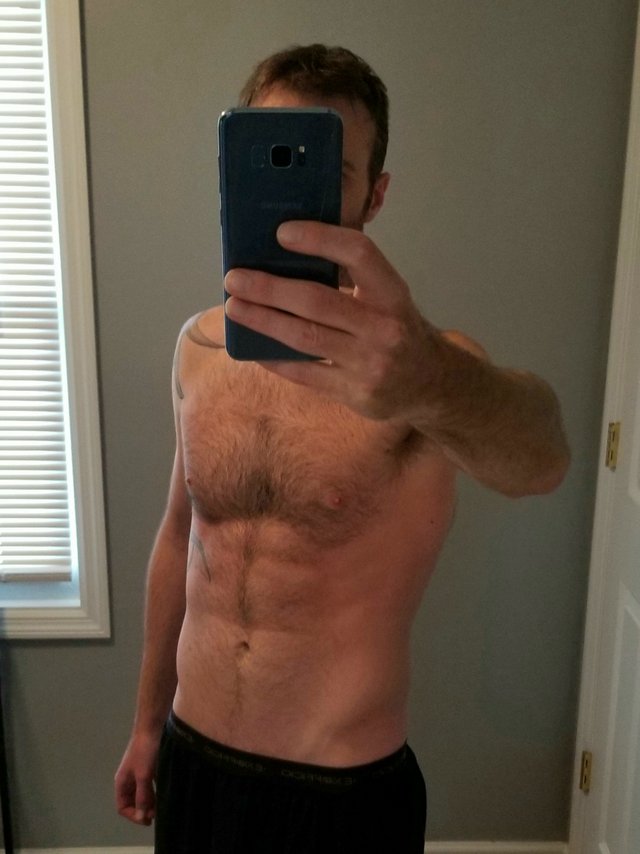 I have a goal of being in the best shape of my life by the time I get married this spring (4-20-2020). My health journey started nearly 3 years ago and had been one hell of a roller coaster ride to say the least LoL.
To be honest I have tried more diets than I care to admit and I have back tracked and "took breaks" more times than I can count, but I never completely gave up on my goal of getting truly healthy!
And once again I finally feel like all of my hard work is finally starting to pay off! Can you believe I am 37 years old and kickin this much ass!?! I cant, i wasnt even in this good of shape when I was 27! LoL.
My activity today was good, I ran 3 miles in just over 20 mins for an average of 6:48 per mile, then I did a good chest workout, lots of bench work and obviously a quick round of abs too 😉
Anyhow @appics and @actifit have joined up to give us a #GetInShapeChallenge over the next 5 weeks to help motivate people into getting more healthy! So dont miss out!! They are giving away awesome upvotes and prizes so dont forget to look into it!
Catch ya on the flip side friends✌😎



12661