Introducing the New HIVE - Wishing Wallet!
---
A sacred HIVE wishing well - filled with a rare and mysteriously, mystical, pool of watery nectar that comes from the finest aqua-fills of HIVE. Radiating a mysteriously magical and miraculously-powerful energy that is enhanced when HIVE is thrown in, activating it's marvelously enchanting aura and mastery of granting wishes!
---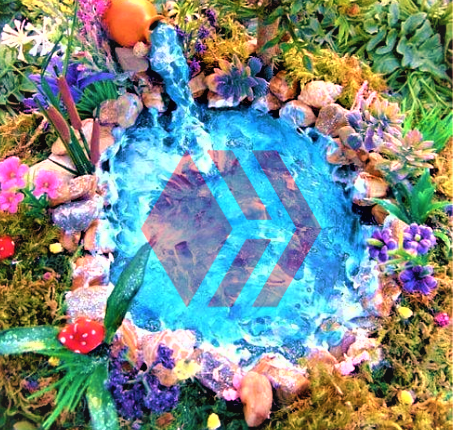 ---
To Make a Wish:
Be mindful of your wish - visualize exactly what you want - hold that thought!

Go to your HIVE wallet and enter recipient address: @wishingwallet

Choose any amount of Hive you desire - the value of your wish is entirely up to you - Click Send to throw it in!

Close your eyes and imagine that your wish has come true. Visualize and see in your mind, the results of your wish as though it has already happened. Imagine the outcome, clear yourself of all negative thoughts and avoid doubt - this will allow the magic of the universe and luck to flow much easier and quicker towards your wish being granted!
Come back as often as you like to wish again and again to enhance a wish and manifestation ability will increase. Make as many wishes as you like!
May your life be filled with all that you desire!
Your wish is now bound by the law of attraction to be manifested into reality!
---
Feedback is Rewarded!
Take a moment if you would like to share your experience! Creating a post to describe any positive outcomes or magical moments that you encounter. Did you notice or feel new energy about yourself after wishing? Did your wish come true? How do you feel now that your wish has come true? How has it changed you or your life?
Any posts will be shared and mentioned by @WishingWallet - PLEASE TAG #WishingWallet and don't forget to Link your post in the comments below.
PLUS there are rewards and prizes given away each week!
GOODLUCK!
---