✝✝✝

Happy Halloween, wishes you the rapper cousin of Frankenstein. Yes, I wrote the name wrong in the drawing, but hey, this is a relative of the other Fran, one better preserved and eager to reach the angry crowd through his music 😂
I did not want to do the typical monster, so I looked for some references of cool men smoking and this design came out that I really liked.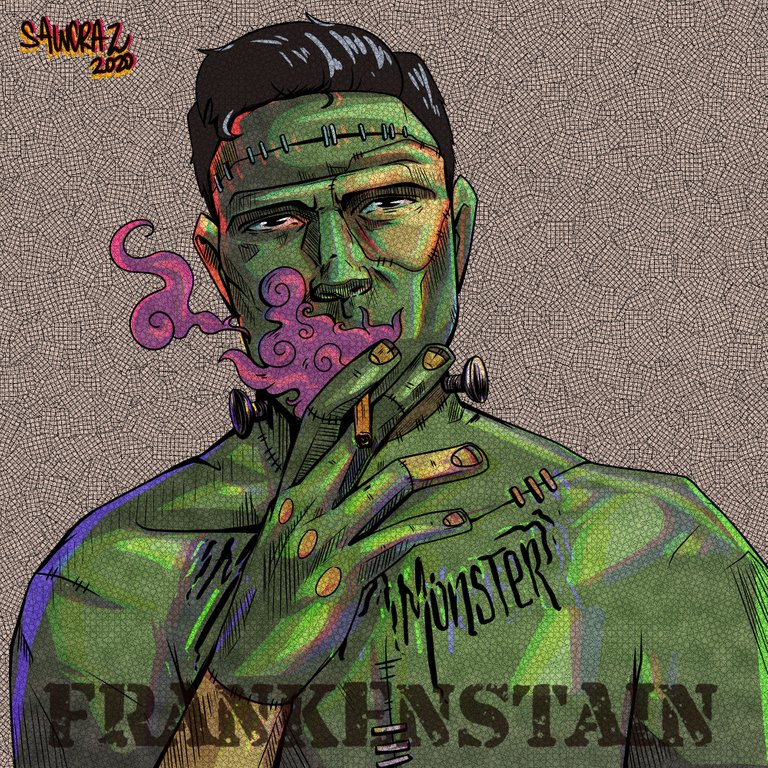 Feliz Halloween, les desea el primo rapero de Frankenstein. Si, escribí el nombre mal en el dibujo, pero bueno, este es familiar del otro Fran, uno mejor conservado y con ganas de llegarle a la multitud furiosa a través de su música 😂
No quise hacer el típico monstruo, así que busqué algunas referencias de hombres cool fumando y salió éste diseño que me gustó mucho mucho.

✝PROCESS/PROCESO✝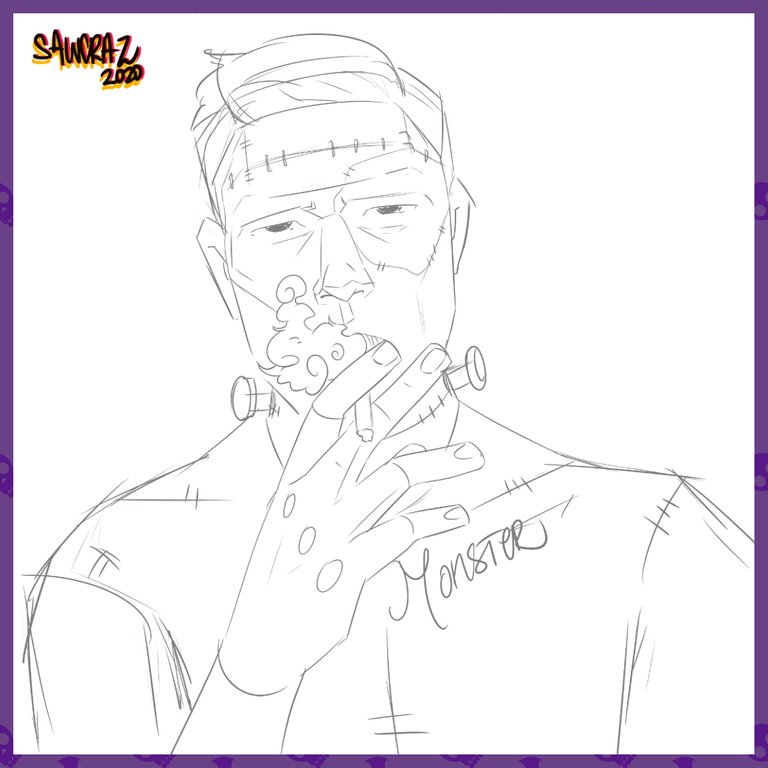 Sketch
✝✝✝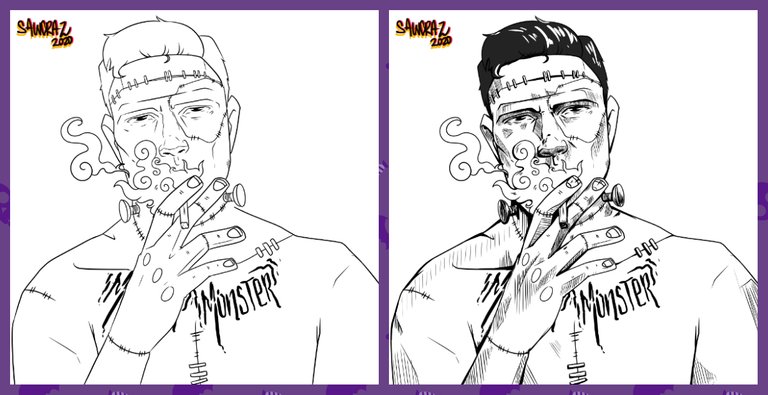 Lines
✝✝✝

Base color/Shadow/Light

💖I hope you like it. A hug for everyone and good vibes 💖
💖Espero les guste. Un abrazo para todos y buena vibra 💖
✨✨If you want me to make you a draw, just let me know. I am open for comission without restriction.✨✨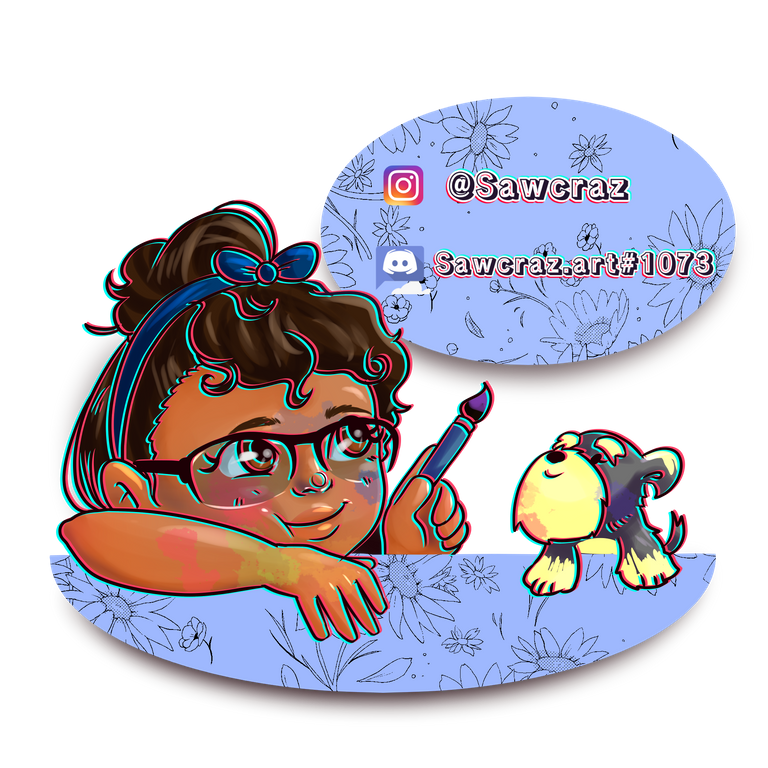 🍀🍇🍀🍀🍇🍀🍀🍇🍀
Consider to follow our trail on steemauto We thanks all the support.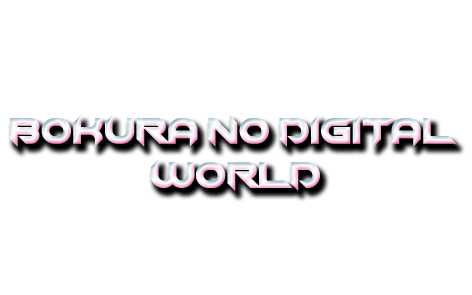 Also, I'm a steemmonsters player, with the same User. If you wanna challenge me, trade or send any spare card.
🍀🍇🍀
To all of you artists out here at Steemit! Hello~ If you ever are lost and lonesome, please join Steem Artists at our discord chat

We network with fellow artists here on Steemit and we help each other succeed :)
Come and say hi~ ^ __ ^ BNDW community discord channel