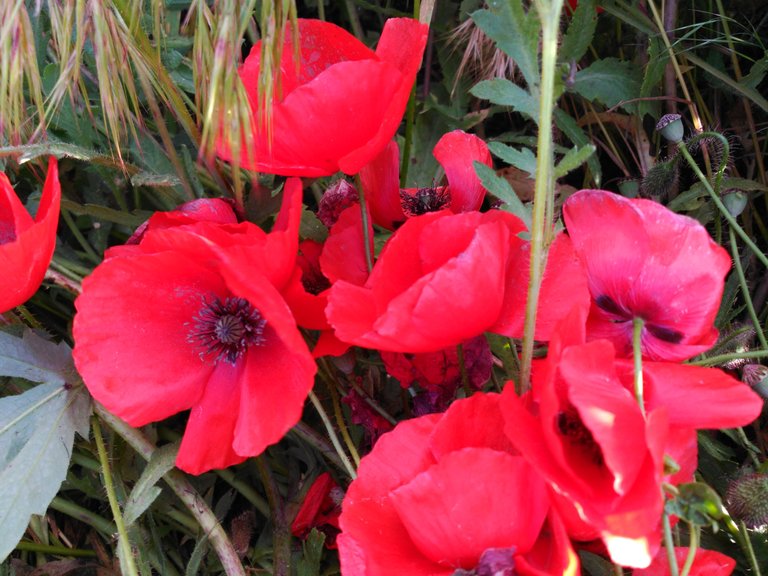 In these days of quarantine, plants have re-emerged that were less and less frequently found due to contamination.
But this year, driving along the road and seeing the ditches full of poppies, offering a spectacle of color. A sensation of life and joy.
En estos días de cuarentena, han resurgido plantas que por la contaminación, cada vez, era menos frecuente encontrarlas.
Pero este año, circular por la carretera y ver las cunetas llenas de amapolas, ofreciendo un espectáculo de color. Una sensación de vida y alegría.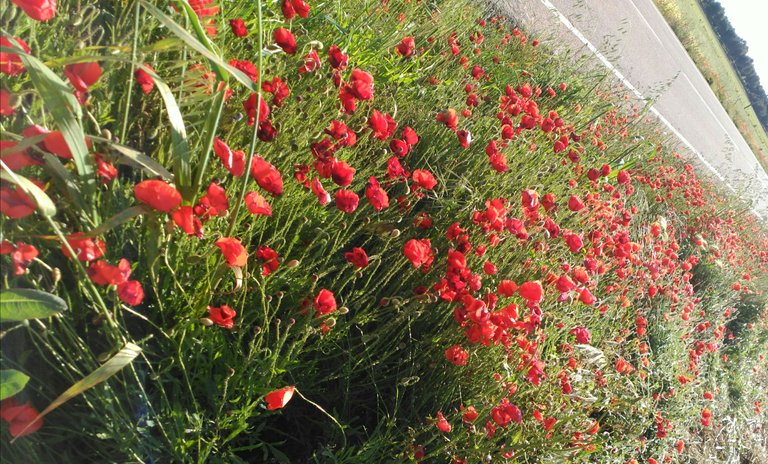 This innocent flower is hiding a secret. It's used for fragrances and cosmetics. Although also in its pharmacological use is part of the opiates, for its sedative properties.
Está inocente flor, esconde un secreto. Se usa para fragancias y cosméticos. Aunque también en su uso farmacológico forma parte de los opiaceos, por sus propiedades sedantes.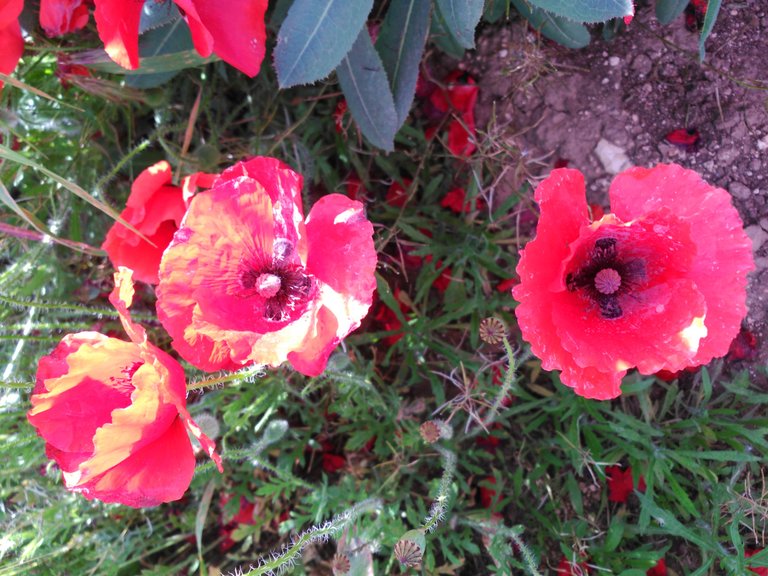 In this area, poppies are usually red, but there is also another variety of yellow poppies, from Northern Europe. Although I found this species of hybrid poppy when I was taking the photos.
Por esta zona, suelen ser rojas las amapolas pero también hay otra variedad de amapolas amarillas, procedentes del norte de Europa. Aunque encontré esta especie de amapola híbrida cuando estaba haciendo las fotos.
Imágenes realizadas con un móvil bq