I thank @xpilar for offering us their art to take advantage of developing our creativity. It's impressive how much you can think of when you see an image. An image helps to create a story or a poem, it all depends on what it reflects for you but it always gives you the opportunity to have a reason to write.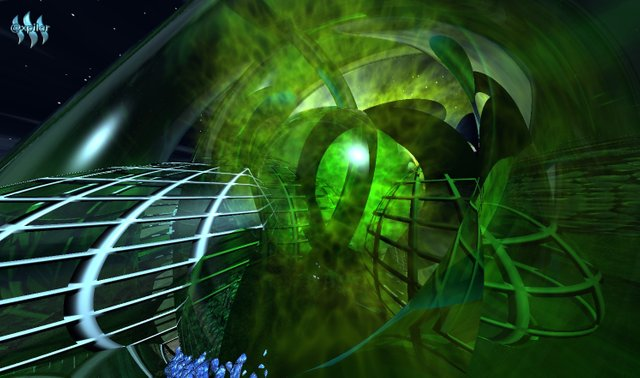 Credit of @xpilar
Life and colors
Many ideas flutter around in my head; all colors from white, blue, red, green and even black. Many times I can't find what to do with them. There are so many that take up so many gigs on my computer, but I have to establish priorities to make the decision that corresponds to each idea. Sometimes I make a mixture of colors, perhaps dual or more colors to generate a different color, or simply combine them. If I mix the colors with black or white I can get nuances, it all depends on the color I want to give my idea. For now, I have a white and a green idea but I will not mix them, I will only use the white color to give clarity to the idea I have. I need to give light to what I feel, sadness is dark. White is the light that extinguishes sadness or at least mitigates it and green is the hope of harboring joy again in the heart.
Let's look for, or rather find, the colors that give joy and light to our lives, let's play with colors; let's give nuances and make mixtures; it's the fun of life but don't forget that contrasts are also important. Just don't let your life be a constant contrast, live your life as you want but don't saturate its colors because extremes are not good. Try to find the balance to create stability in your ideas and feelings. Enjoy your loved ones because you don't know how long they can be by your side for a hug or a kiss. Right now they are, tomorrow you do not know if they are there to show them, love.
If you feel that you have no ideas and that you have run out of creativity, visit the @xpilar contest post and participate. I'm sure you won't regret it. You will be anchored to this initiative because it is a liberating exercise.
---
THE WORLD OF XPILAR

https://steemit.com/trending/hive-185836
Press Joined to join the community and press new post and you post it here in THE WORLD OF XPILAR.
When I read it here I will give you a reward with upvote from me.
The size of the upvote is determined by how good the story is.
---

Animated Banner Created By @zord189
The Power House Creatives (formerly known as the Steemit Bloggers) is a community of individuals who are committed to producing content which adds value to the Steem network. We are STRONGLY focused on supporting our fellow members individual growth as well as offering support to those that are new to Steem and still trying to get ahead. We are a CLOSE KNIT community of individuals, each with our own strengths, passions and input, yet ALL willing to go the extra mile for our family members... WHY? - because, simply put - we CARE about one another and MANY HANDS make light work! - THAT is what FAMILY is about! - To infinity and beyond...
https://beta.steemit.com/trending/hive-114105

Made by @zord189

https://twitter.com/arelisrh1/status/1236344990579777545?s=20