Like most Star Wars fanatics my age, I have a rather bizarre "relationship" with The Maker of the phenomenon that has shaped much of my pop culture life. I used quotes around "relationship" because I have never, nor will ever, meet George Lucas. Although there is no relationship, I have fantasized many times about what I would say to him if I ever met him.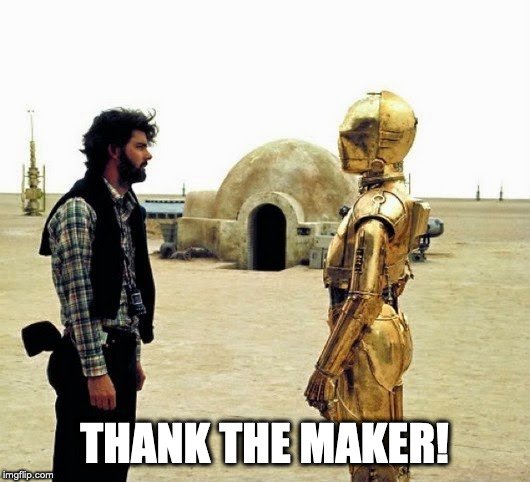 If I had met him between the years 1977 and 1997, the conversation would have been quite simple. I would drop to my knees, burst into tears, and repeatedly "Thank The Maker" for creating the coolest thing I had ever seen and for providing a common bond between every boy born in the 1970s... oh and the toys. The many, many, many, many, awesome toys!
If the unlikely meeting occurred some time between 1997 to 2013, there would have been tears, but they would not have been mine. They would have been generated by a swift kick to Lucas' exhaust port.
Why the change?
In 1997 George Lucas decided to release the "specialized" editions of his Sci-Fi masterpiece. The most memorable of the wrecking balls Lucas took to my childhood was the scene that has inspired my handle here. Two years later, he followed up with The Jar Jar and horrible acting filled Prequels. By the time Darth Vader turned into Frankenstein at the end of Revenge of the Sith, I had completely forgotten why I would have once greeted George Lucas with tears of appreciation and joy.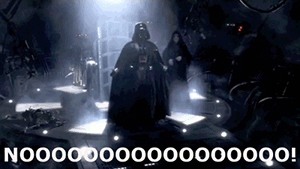 Boy do I feel dumb.
And it is not for my attitude that spanned the 70's, 80s's and most of the 90's. It is because I forgot something very important. Today I saw a story that reminded me of what Star Wars and every fantasy movie, TV show, and comic book is all about.
When speaking with Jon Favreau about the upcoming series The Mandalorian, Lucas gave Favreau (and all of us aging fanboys) a very important piece of advice. He said,
"... the real audience for all stories and all myths is the kids that are coming of age. We enjoy the stories as adults, but really, storytelling is about imparting the wisdom of the previous generations on to the children who are becoming adults, and giving them a context for how to behave and how to learn the lessons of the past without making the mistakes on their own. "
Things like Star Wars, Stranger Things and The Marvel movies are for kids. Those kids need to be the ultimate judge of whether or not their creators succeeded. If us adults happen to like them too, then that is simply icing on the cake.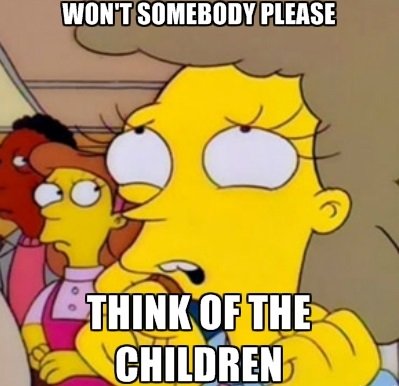 Luckily for me, Lucas' recent quote was only a reminder of what I learned back in 2013. That was the year I finally broke down and showed the prequels to my son Timmy who was 8-years old at the time. It took Timmy about 10 seconds to tear down all of the bitterness I had developed over the previous 16 years. It turns out that all it took was a question uttered from the lips attached to tiny little face looking up in wonder as Anakin and Obi-Wan battled on a lava covered planet.
What was the question you might ask?
"Dad, did they film this in a real volcano?"
Timmy saved me from my dark side.