Steemit Garden Journal Challenge - My August Garden...
What a wet year we've had! Which was good in a sense for I was away from the gardens for a good part of August and never had to worry about watering the outside gardens, Mother Nature took care of that for me.
The Engleman Ivy is Creating a Wall with the Honeysuckle Bush in the Courtyard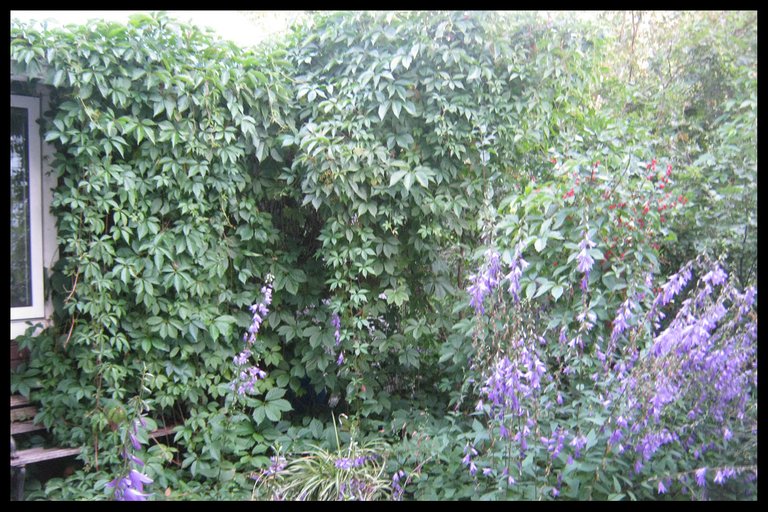 Things that loved the moisture flourished like my mints that I wrote about in a previous post here but others like my Aloe Vera rotted off and I nearly lost them (luckily I was gifted with a couple of other plants for I like to include the gel from inside in my morning toner drink!) And just like the rain kept my crops growing it also kept all the weeds growing too and I wasn't around enough to keep on top of it.
The chickweed I had mentioned in my last month's garden journal post here has taken over the the middle garden beds. I had left it as a living mulch in some areas where I never got a chance to spread the mulch which works wonderfully unless you have extremely wet years like this year and you can't keep it under control. It was wonderful in the salads but competed with some of my plants in their smaller stages.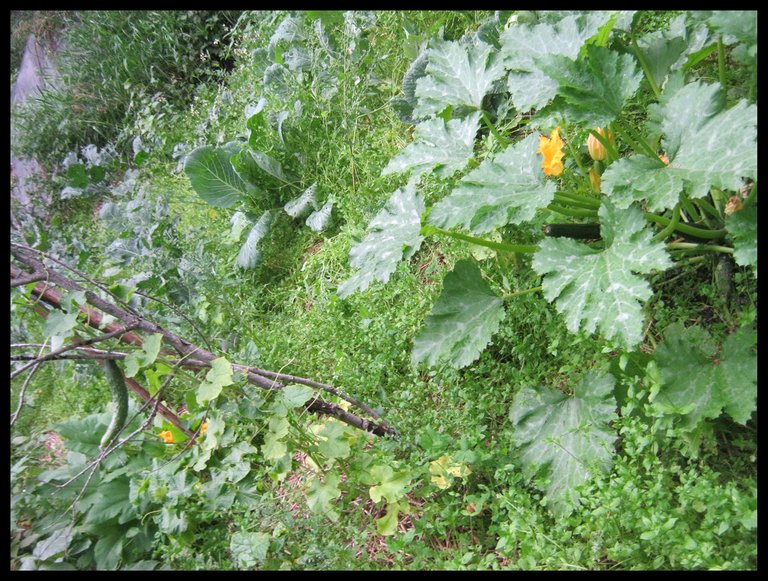 We finally had some warmer weather to get the zuchinnis producing but with all the moisture many of them are rotting in the early sages of growth.
Really it didn't matter for I kind of took on the attitude that I would get what I get done and I'll get what I get and I was okay with that! I find with gardening you have to be flexible and adapt to the changing seasons for each year it is different, bring it's challenges and surprises!
I got most of my broccoli picked before the worms started eating them but they are now moving into my cabbages and cauliflower. The cauliflower doesn't seem to be producing much plus the cabbages that were planted later but I will get a couple of nice cabbages.
Cabbage and Cauliflower Plants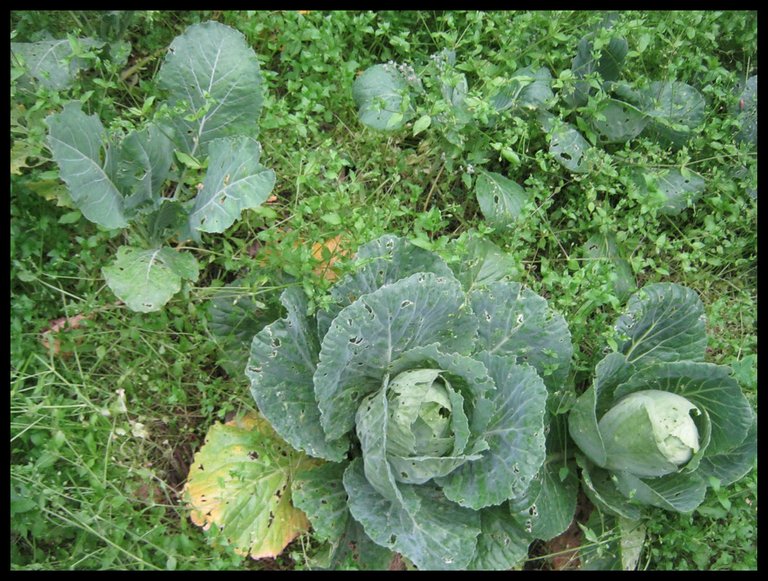 There was quite a difference between my outdoor garden and my covered garden/greenhouse.
This month the cucumbers in the greenhouse are starting to produce well but outdoors where it has been cool and wet I only have one coming.
Cucumbers Growing in the Greenhouse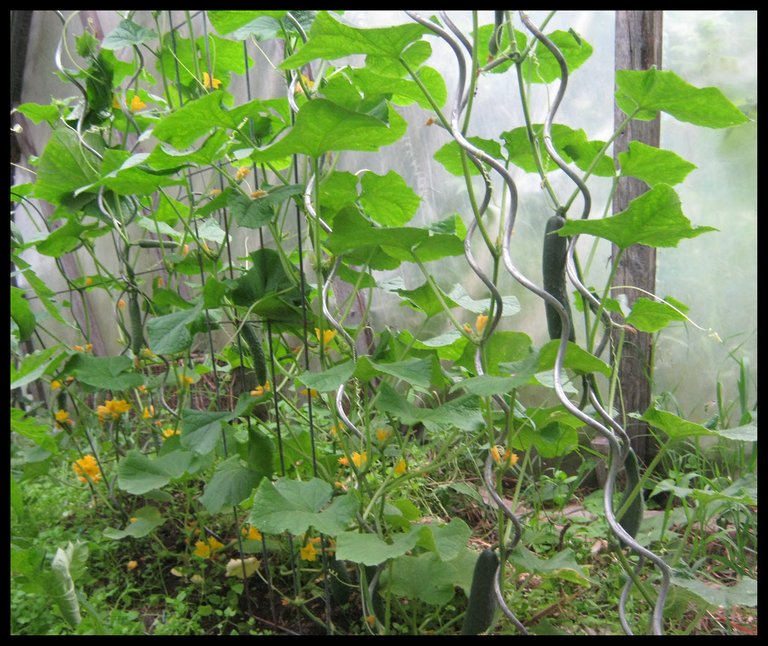 Cucumber Growing Outdoors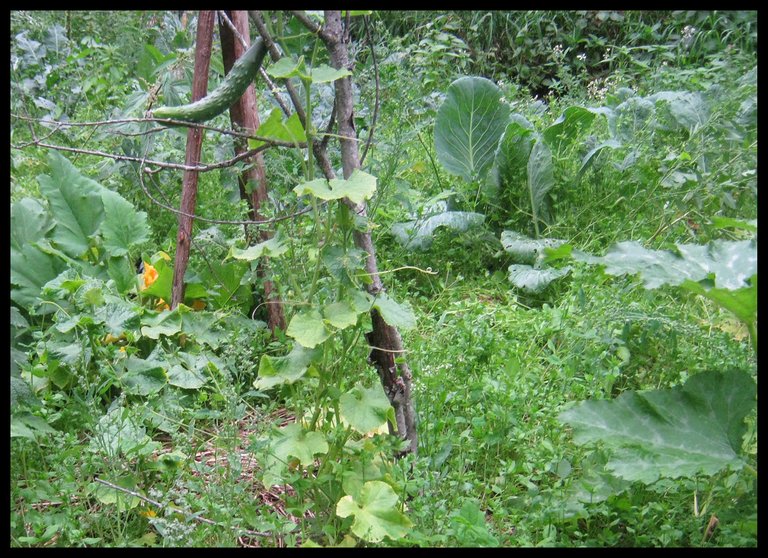 The tomatoes are finally setting fruit but it is rather late in the year and I don't know how many will get to ripen on the vine if we get an early frost. Oh well! They ripen fine in boxes in the root cellar. I keep the tomato plants well pruned, stripping off the lower growth of leaves so all the energy can go into producing the fruits instead of the leaves.
Tomatoes Setting Fruit in Greenhouse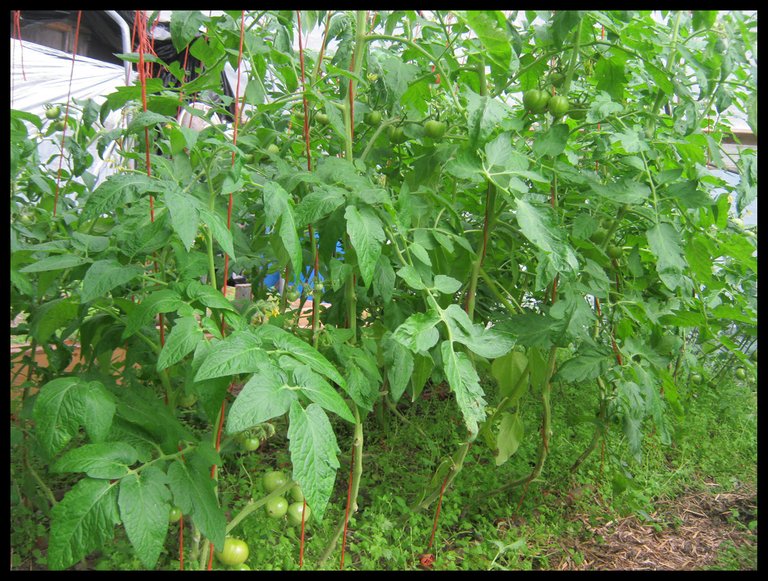 Our Cannabis plants started to get mold on them so they had to be harvested early to salvage what we could. We got some nice oil from them but next year I think we will just grow them indoors in the more controlled environment of the sun room.
JJ Sacked Out in the Garden Bed Where the Cannabis Had Been Growing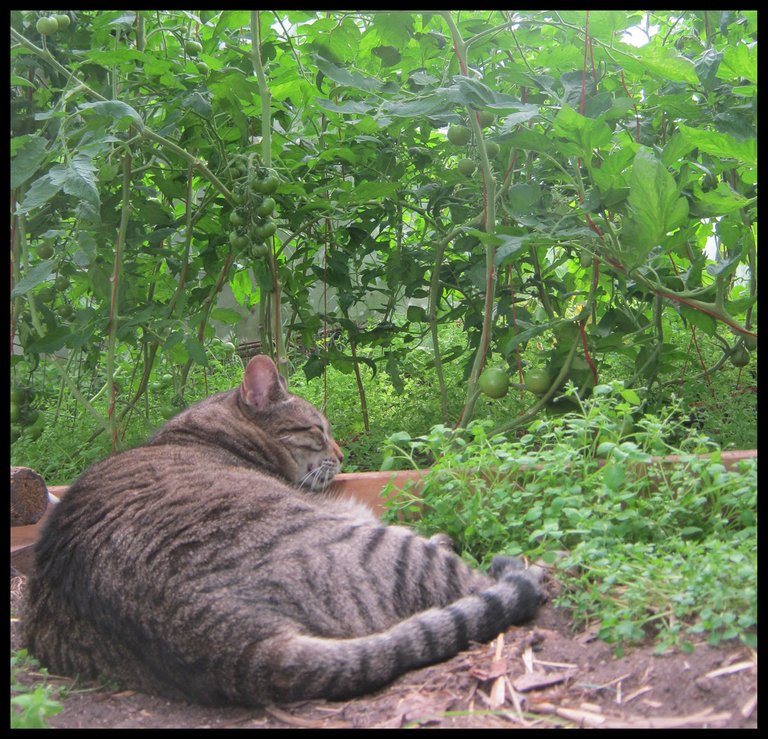 Some of the fruit trees are producing well, although my main apple tree that was so full of fruit the other year is taking a break this year with just a little fruit.
Nanking Cherries Ready to Pick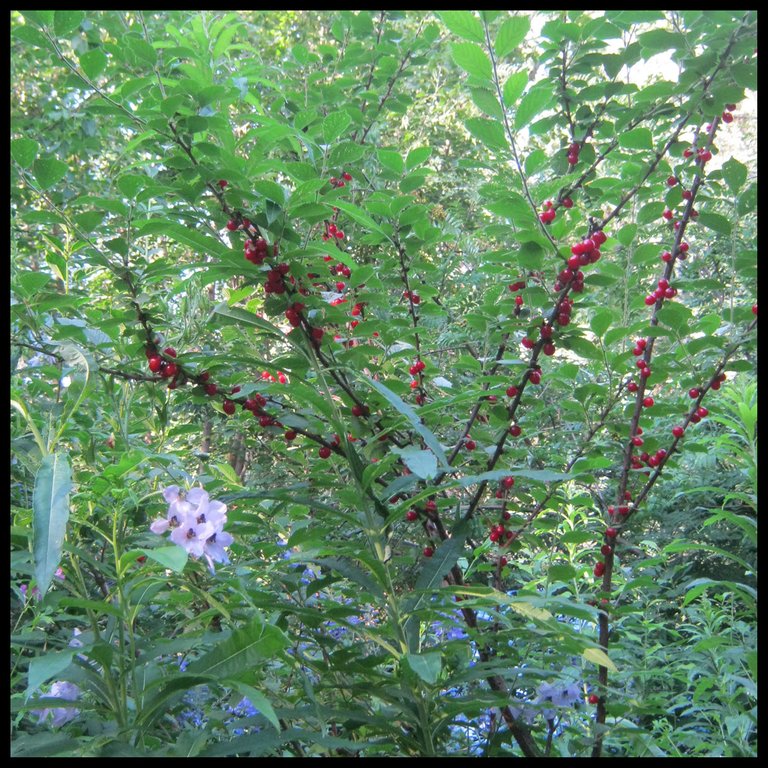 The apple crab and the rescue crab are loaded with fruit!
Apple Crab Loaded with Fruit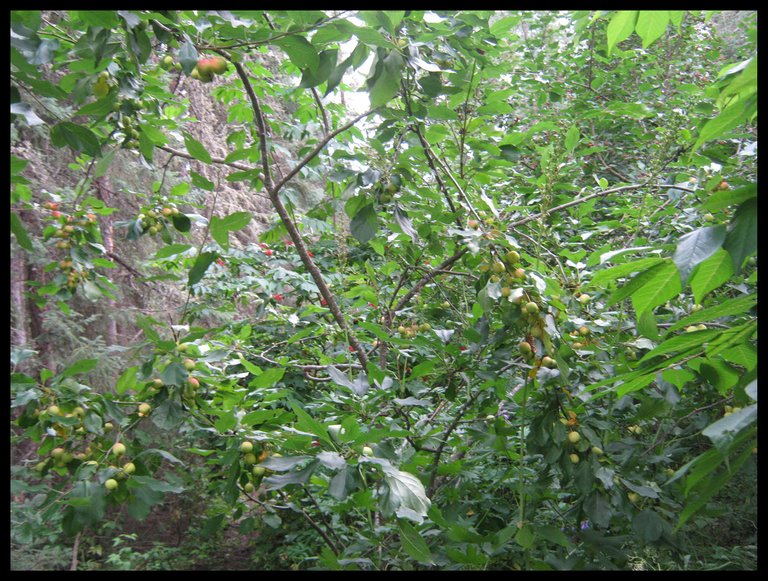 Towering Plum Tree Behind the Carmen Jewel Cherries Ready to Pick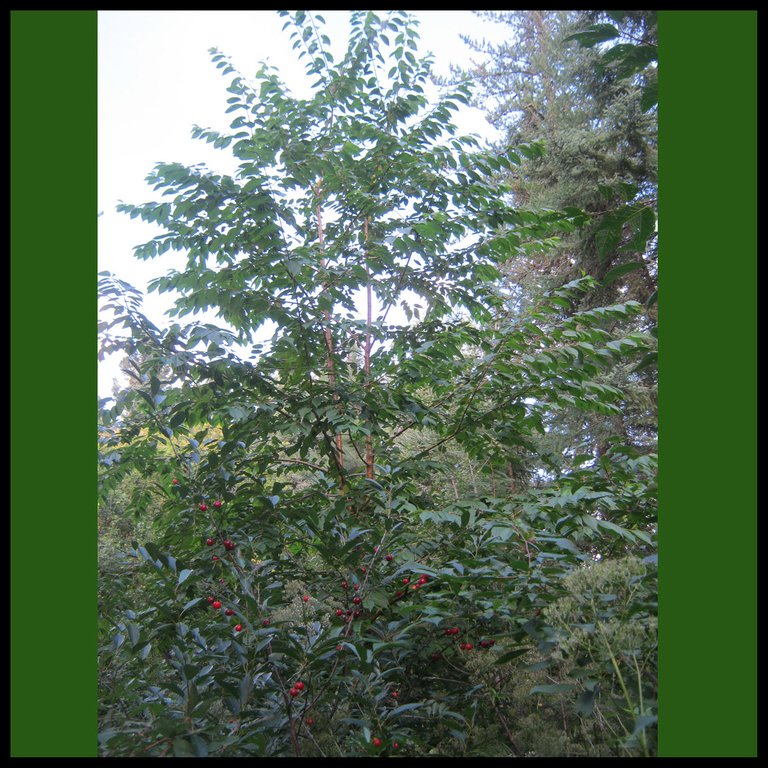 That plum tree I got from the University of Saskatchewan Horticulture Department plant sale as a good pollinator for my other plum trees - it grew huge! It is a beautiful tree with some very interesting bark.
Interesting Bark on the Plum Tree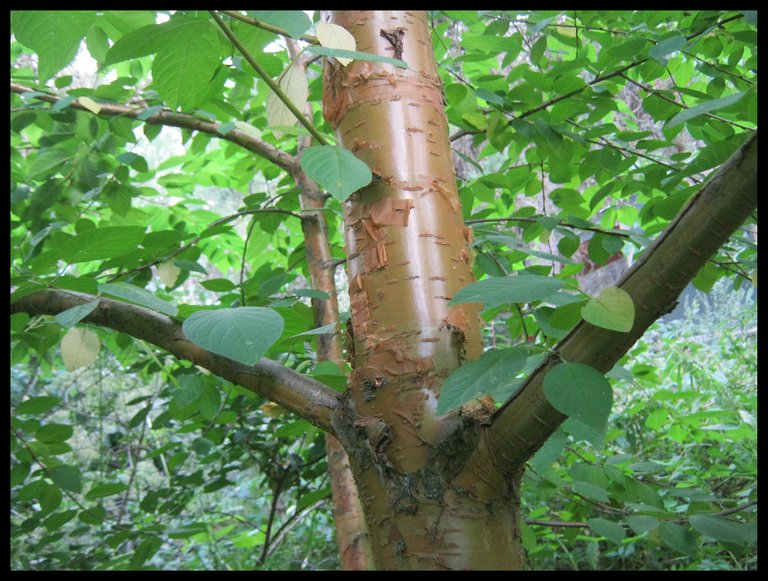 I have a good crop of plums but they are slow to ripen this year and so I might not get much off before the frost.
I got a good picking of saskatoons, raspberries and now the blueberries are coming on so I have had lots of berries plus a local creamery supplies us with that thick whole cream - M-m-m! Berries and cream!
I've got some beautiful flower blossoms in my garden this year.
The Himalayan Inpatients has been taking over a section of garden by the deck and it is just humming with bumble bees - I love it! Funny thing, the honey bees do not come to these plants, it is just the bumble bees. My bee keeper friend said the honey bees have certain preferences for types of plants they visit.

I have a beautiful nasturtium plant that I tried out this year which is a keeper!
Different Colored Nasturtiums Growing With the Caladium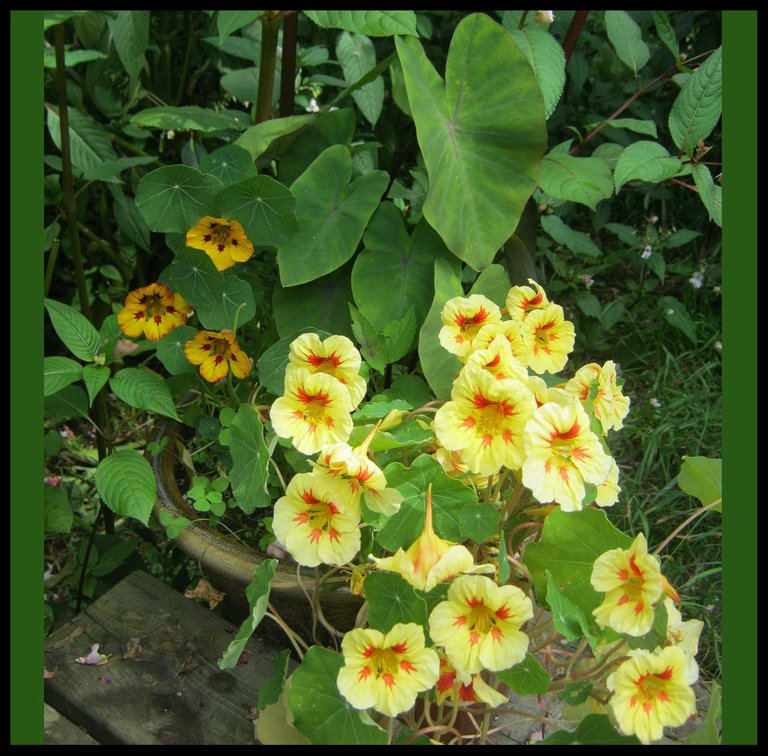 I'm getting some beautiful blooms on my delphiniums which the flowers dry really well to keep for a winter bouquet!
Delphinium Blossoms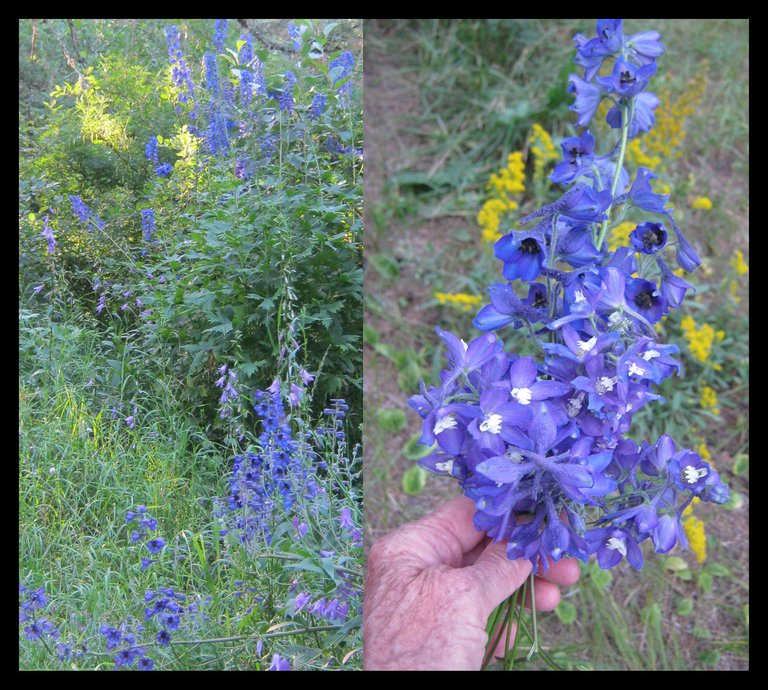 There are plenty of wild blooming asters growing in the garden this year adding beautiful fall color for they last late into the season.
JJ with Wild Asters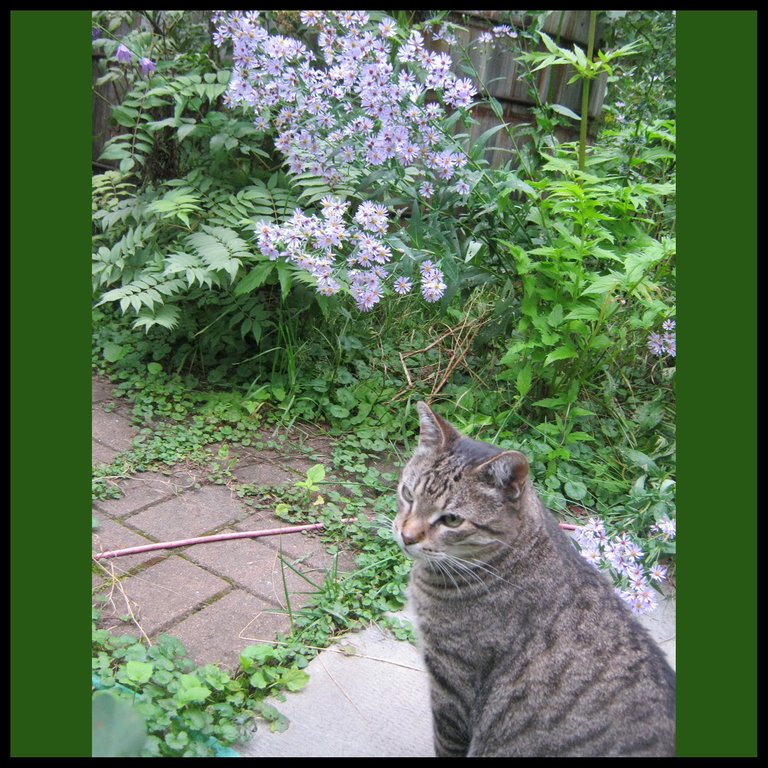 Aster Blossoms Make a Beautiful Combination with the Johnny-Jump-Ups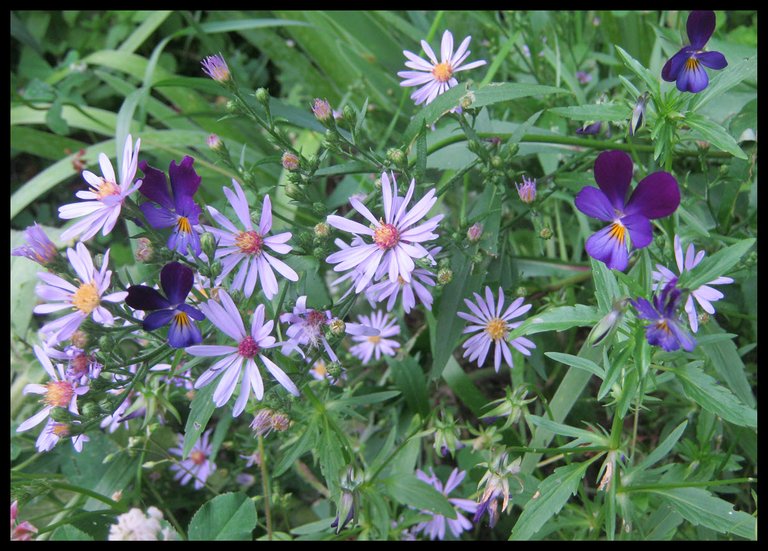 I was gone while the lilies were blooming but I caught the last of them in bloom.
Last of the Asiatic Lily Blossoms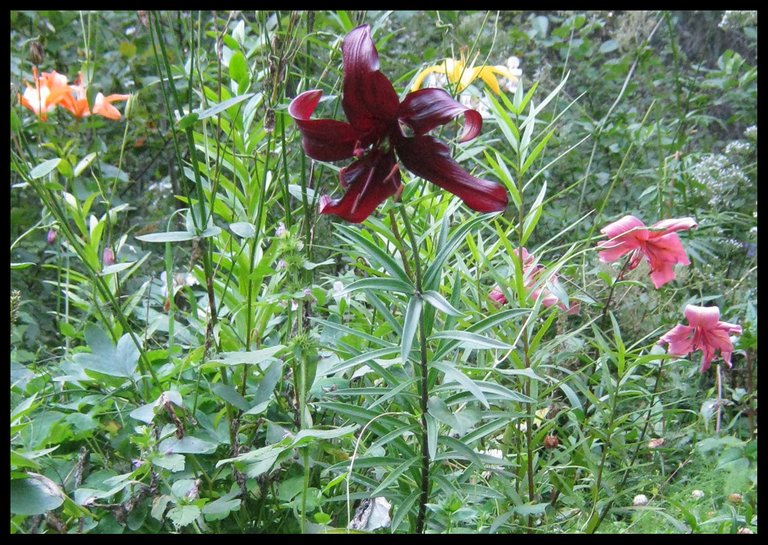 The pots on my deck were doing fine except the basil, it was too cold and damp so the leaves were rotting and I tok what was remaining of them indoors to the sunroom to see if I could salvage some of it. I never had to water any pots which was a good thing! I like to grow some herbs - rosemary, lemon thyme, stevia, basil, lemon grass, lemon verbena along with some vegetables - tiny tim tomatoes, peppers, celery, swiss chard, green onions, and kale plus I have my flowers - geraniums, nasturtiums, petunias, dahlias and verbena. My deck was quite full this year!
JJ hanging Out on the Deck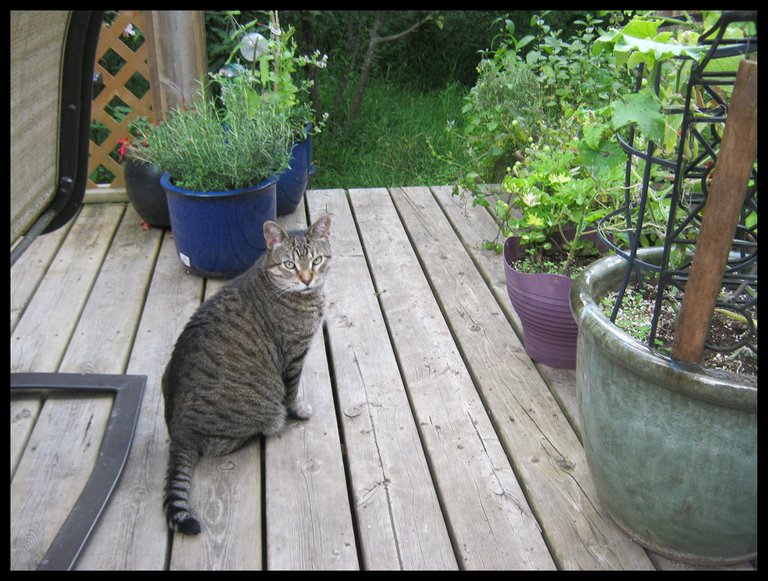 @simplymike has a wonderful initiative - The Steemit Garden Challenge! Where folks from all over the world share about their gardens. I find it fasinating to see the different gardens in the changing seasons. If you want to check it out or join in go here
All pictures were taken with my Canon PowerShot A495
Thanks for stopping by!

Proud member of @naturalmedicine, @homesteaderscoop, @tribesteemup, @ecotrain, @freedomtribe, @earthtribe & @steemitbloggers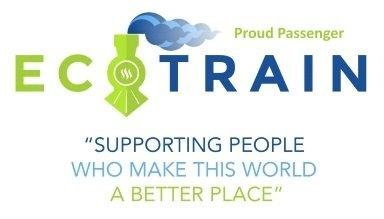 Discover previous ecoTrain magazines at @ecoTrain

Discord
About



Grateful for the curation and support of
@tribesteemup
---
---