If you've been following my balcony garden updates thus far, then you might remember the lovely pepper blooms I published here just a few weeks ago. Yesterday we finally harvested the ones that have turned red and had them in a salad.
Though I cannot share the flavor, here are some photos: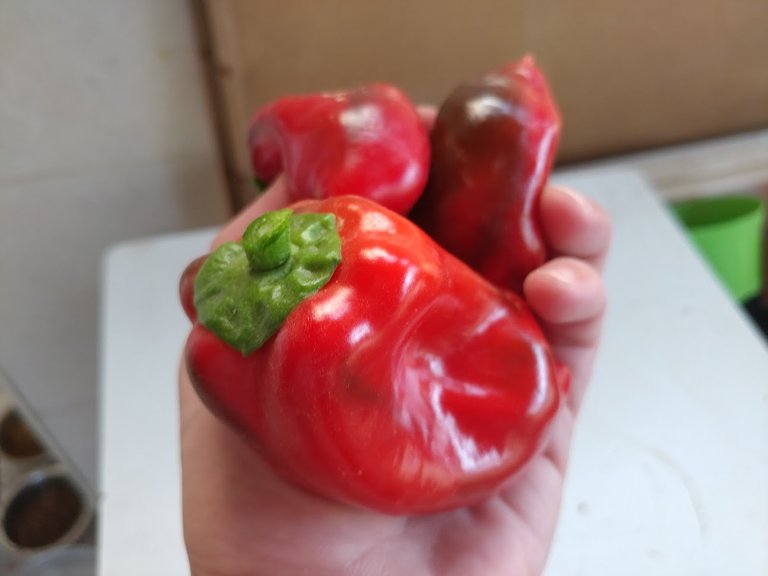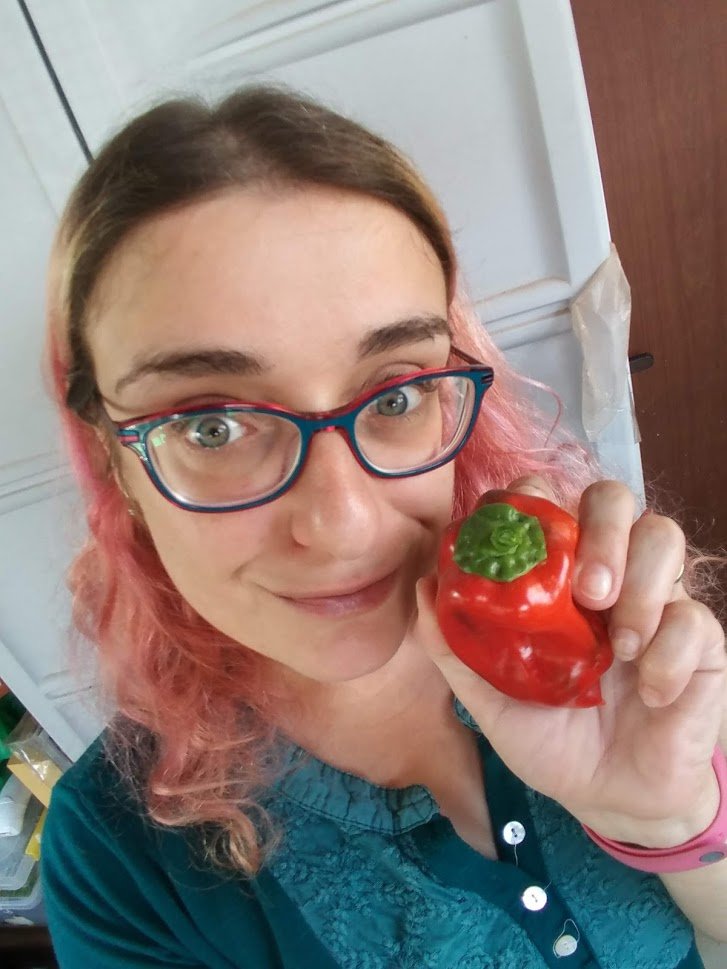 (Proof of pepper and the fact I need to re-dye my hair)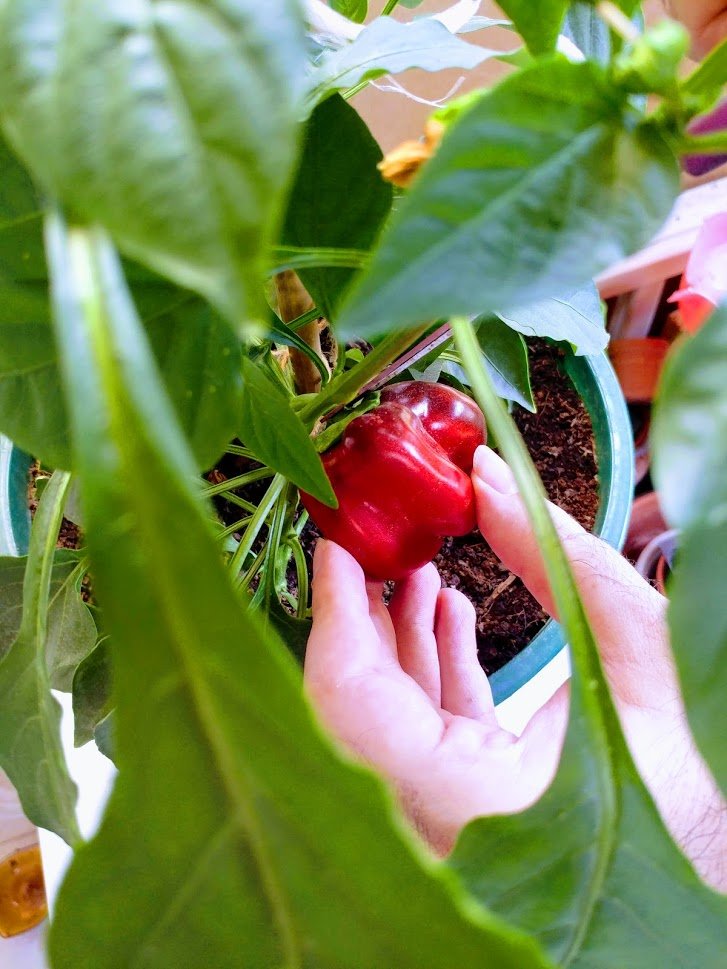 (@mrlightning harvesting a ripe red pepper)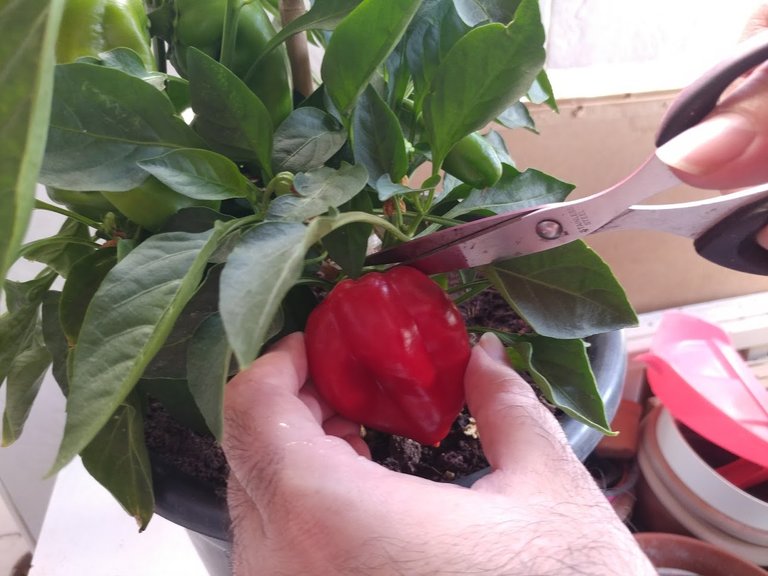 (Same @mrlightning , different pepper)
Between a crazy load of work and a sick cat (yup, another one is showing signs of wear), I haven't had much time to write or publish anything to the blockchain. I miss my book and I miss writing fiction. Soon. Soon? Soon.