Over the weekend I finally got the opportunity to visit Joe's Connected Gardens. This is a small, but expanding, community of houses in suburban Adelaide who are growing food and heading towards a more sustainable life.
It started with Joe, planting fruit trees in his garden and when he ran out of room he approached his neighbours to see if they would be happy to allow him to carry on planting in their yards. Roseanne jumped on board to help with the planting and upkeep of the trees and a gate was put in for them to access each other's gardens. Another neighbour let them plant in an unused part of the garden, then when a neighbouring house came up for sale, Joe bought this and it was rented out to more people interested in growing. Other houses on the street also joined up with the ethos. This clip from Gardening Australia will tell show you a bit more about the community than I can really explain:
https://www.abc.net.au/gardening/factsheets/community-connections/11590902?fbclid=IwAR2OVY7TfWxvnhMsQfX3w3C9eErQz21x-mkSK87iIY1j9aKgzeuCiwAiMQ4
We walked in via Joe's house, to a veranda surrounded by pots of seedlings and cuttings. Leading off into the gardens is bridge over what was once a swimming pool, but is now a pond festooned with lilies, like an old Roman bath reclaimed by nature.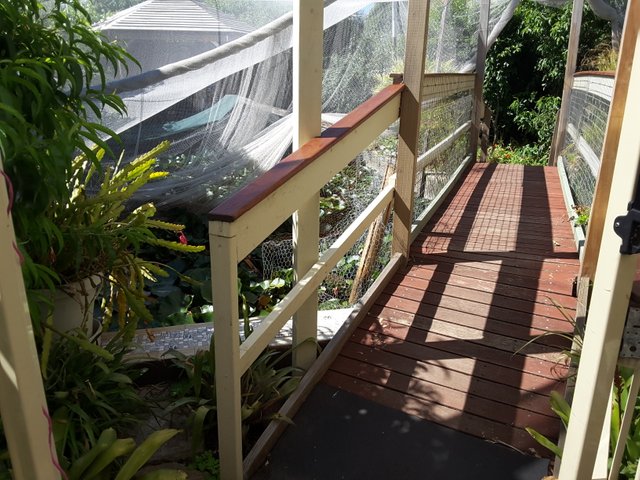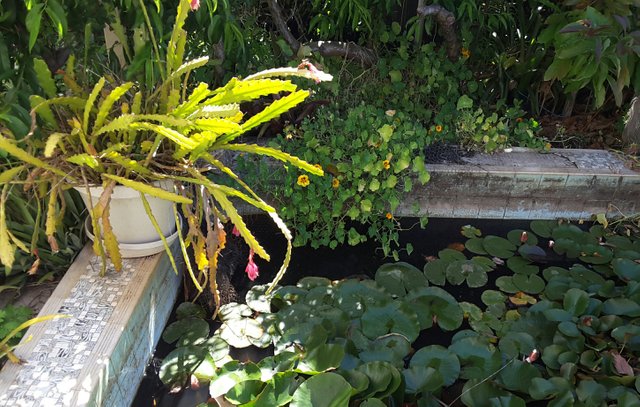 We were quickly in amongst the fruit trees and grapevines, meandering through paths amongst a veritable woodland, ducking and weaving under and around the new spring growth.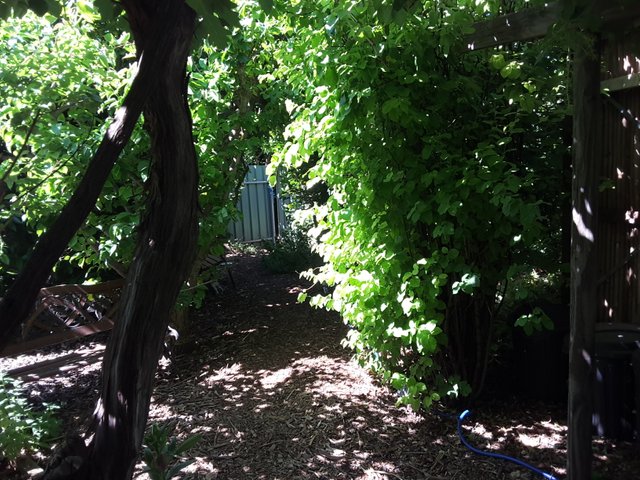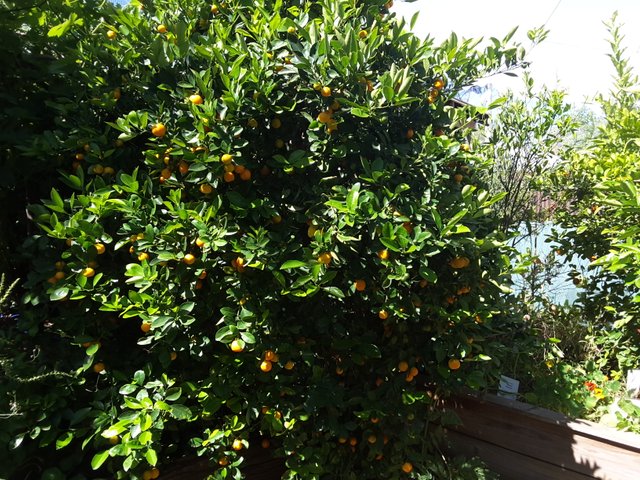 Benches make the most of the shady spots, so you can relax and enjoy the quiet. I quickly discovered that mosquitoes also enjoy the shade when I felt the first stings of their bite. Protection is definitely advised.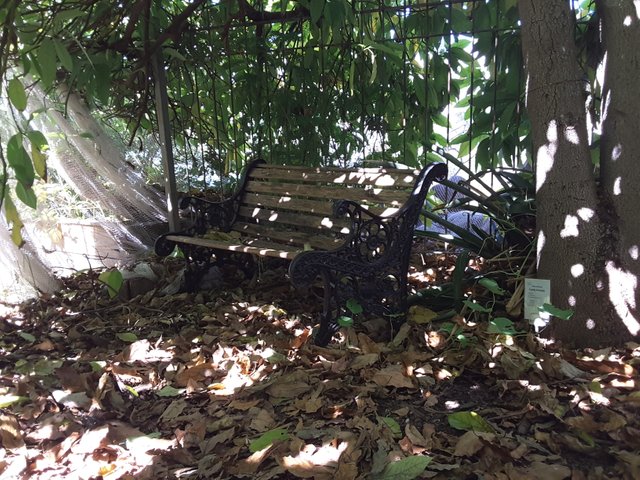 The occasion for the open gardens was the celebration of Joe and Roseanne's birthdays, so our eventual destination was through the gate to Roseanne's house. The winding paths and amazing variety of trees and fruiting plants help to add an illusion of a larger space than actually exists.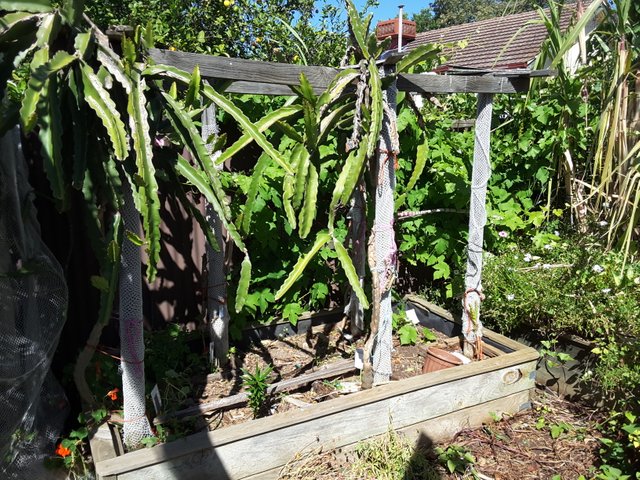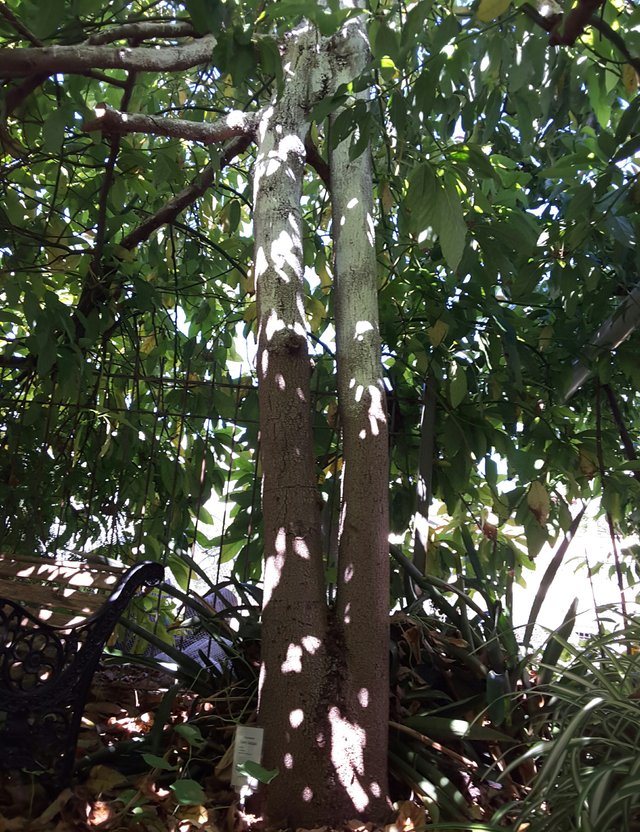 I love how this avocado has split apart and, at some point in time, reconnected higher up.
Once in Roseanne's garden, which is actually a tiny bit longer than Joe's, there is a clear path straight through, which gives the appearance of a smaller space.
Throughout the gardens there are informational signs identifying plants and giving gardening tips and ideas. I love that they have trees growing where once the was a path.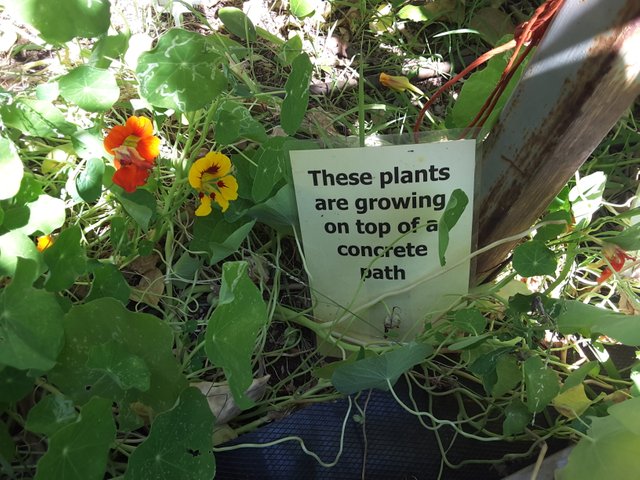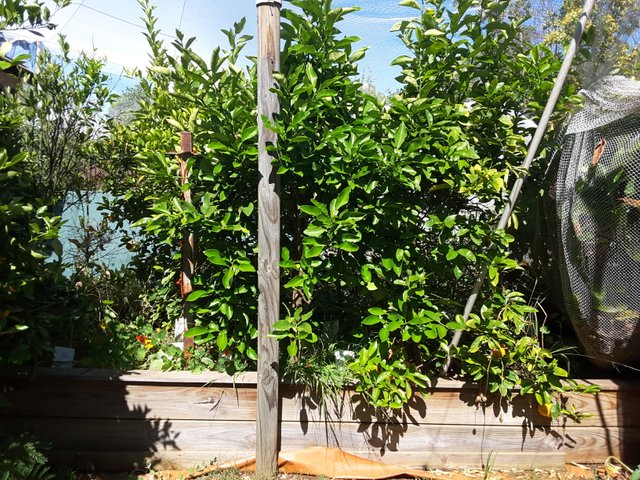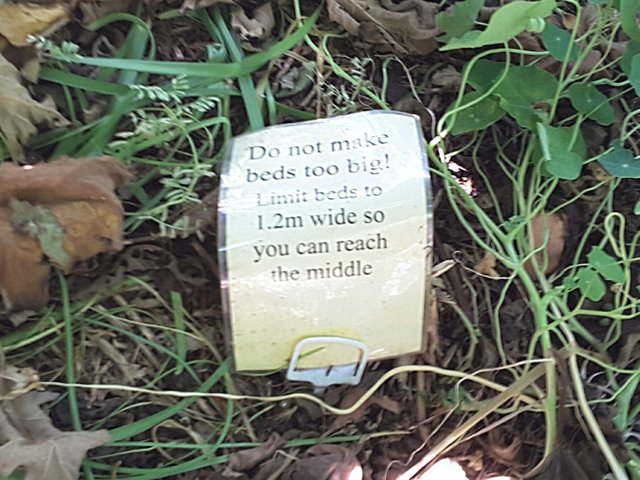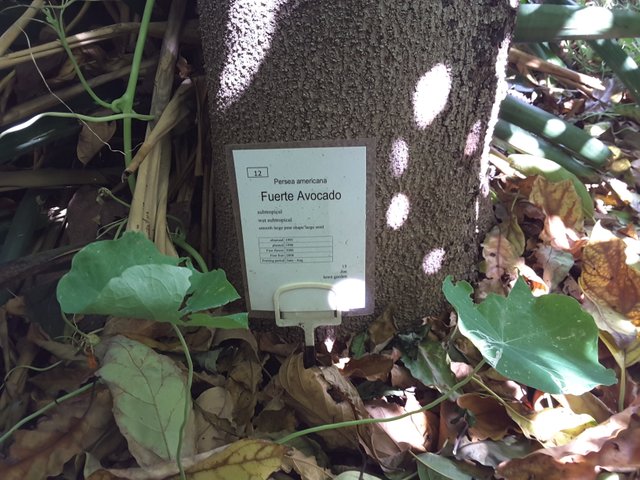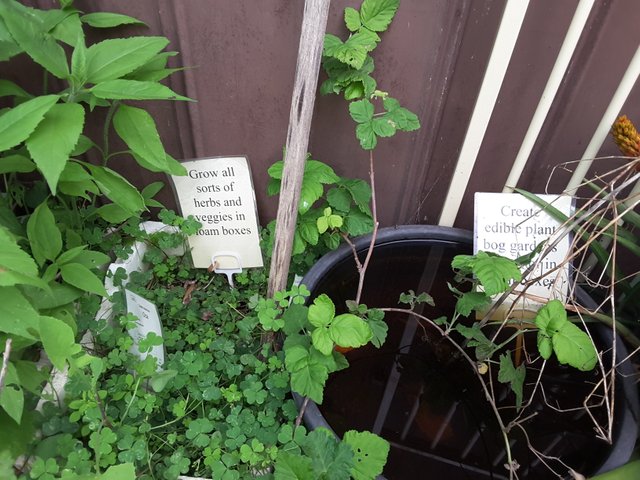 Create edible plant bog gardens In points or in foam boxes.
It's a real learning experience and a great example of how a gardening and sustainability community can be brought into suburbia. It's wonderful that they are reaching out and sharing this with the rest of Adelaide.