Hello, and welcome to da garden, eh!
My housemate, Teresa, has been picking her popcorn over the last few days, as the weather allows. Since the corn patch is pretty large, there's a lot of stalks that need to have something done with them. Corn stalks take a long time to decompose, several years usually, and we don't have enough room in the yard for a pile, so we used to haul them to the city compost drop off site. I've been wanting to get a chipper/shredder for many years, but just never seemed to have enough money that didn't have to go toward something else until this year. I found a decent used chipper/shredder for sale at a bargain price last month, so I bought it. It's a smaller machine, 5 horsepower, but that's enough to do the things that I want to do with it.
Here's the machine. It's an older Craftsman, but it's in good condition and runs well. The output doesn't have a diverter chute, so it blows the shredded stuff pretty far. I tilt the machine down a bit so that the material doesn't fly as far. Also, I made a backstop of sorts for the material coming out of the machine.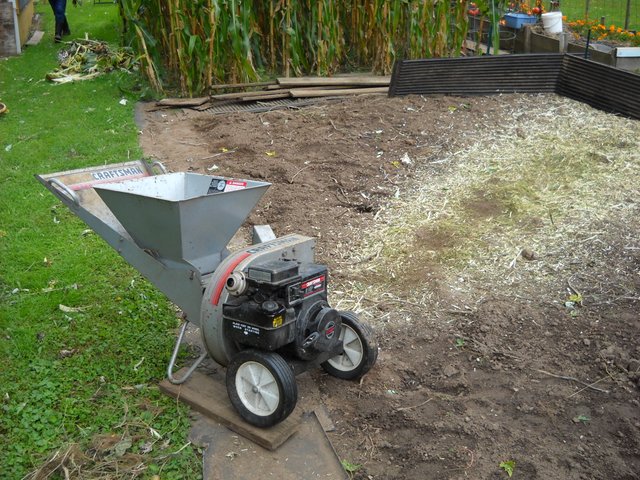 I started by shredding a pile of stuff that I had been saving for garden compost. There were small branches and leaves from the tree that had been cut down last month, some sunflower stalks, and the corn shucks.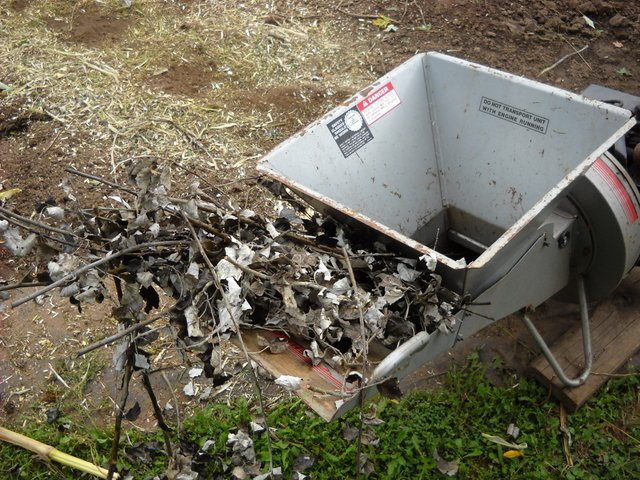 Teresa started cutting down the corn stalks while I was running the machine, so I started shredding them. I was using my hearing protectors because the machine is pretty loud. It probably needs a new, bigger muffler.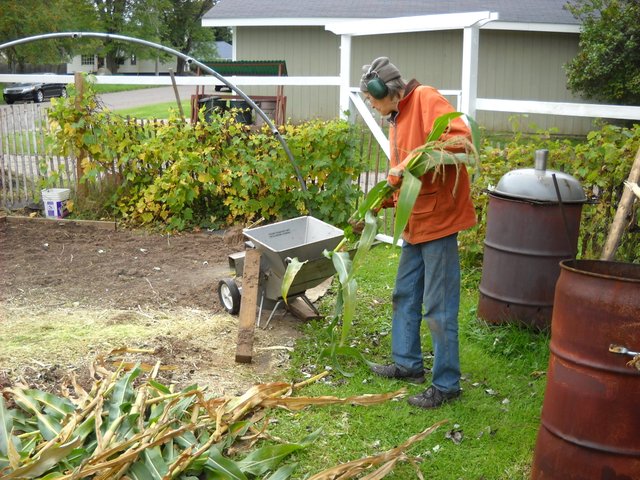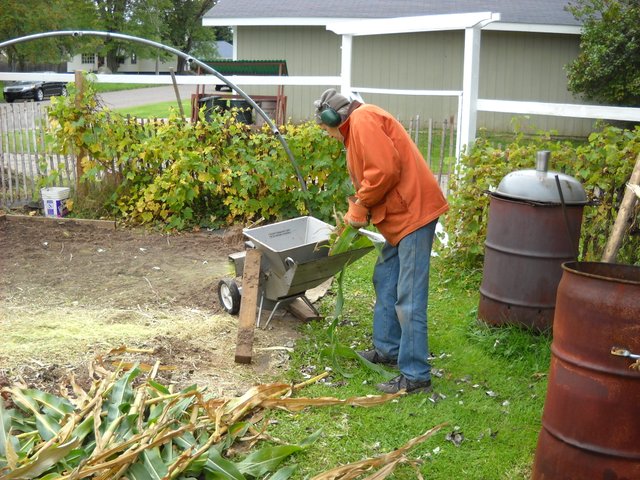 One of the problems that I found with shredding green corn stalks is that the output chute gets clogged up fairly regularly and has to be cleaned out. I was using a broomstick for that. If you push the stick in a bit too far trying to unclog the chute, the machine eats the end of the stick. Needless to say, that stick got a lot shorter from repeated unclogging. You can see the shredded stuff hanging out of the output chute here.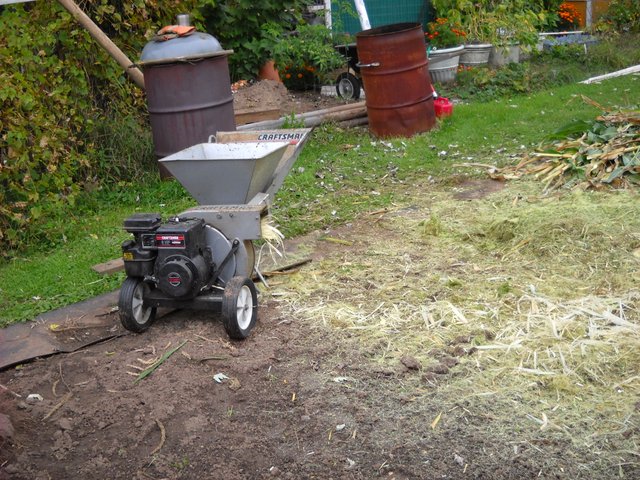 I kept shredding corn stalks until the machine ran out of gas, which took quite a while. I quit for the day when the machine ran out of gas. When I was done for the day, I had a nice pile of shredded cornstalks for garden mulch. The pile is spread out quite a ways because of how the machine blows it out, but it's a pretty decent amount of shredded stuff.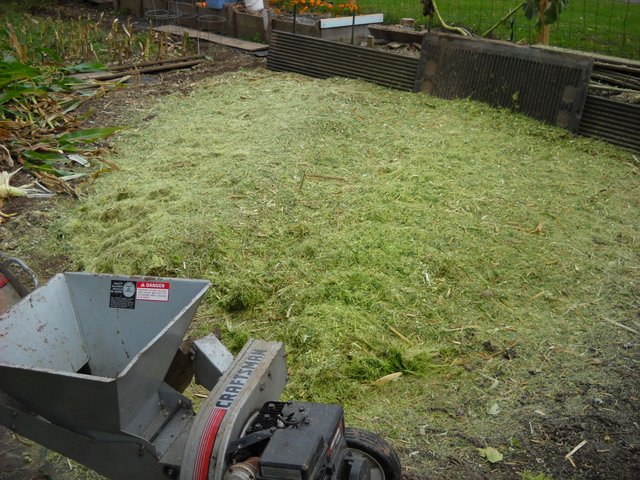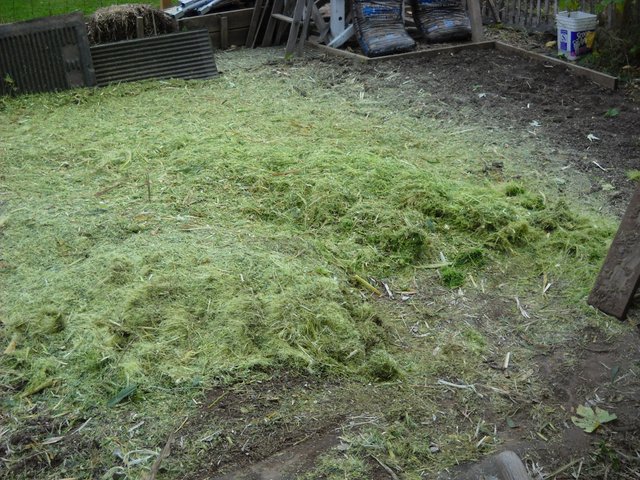 I still have a large pile of corn stalks to deal with, several tanks of gas worth. The trade off is that I will have a lot of good garden mulch when I'm done, and the corn stalks won't go to waste this year.
That's all I have for this post, thanks for stopping by to check it out, eh!