Hello, and welcome to my garden!
It seems that we got an early frost this year. Usually a killing frost doesn't happen in this area until about the end of September, but then, the weather just isn't the same as it used to be.
I took a ride up to the community garden to check my plots to see how much frost damage I got there, this is what it looked like.

The squash and pumpkins were about the only plants in my garden that were still growing, but the frost took care of that.
On the previous trip up there, a few days ago, I had dug 2 more rows of potatoes. I got about 3/4s of a bucket of blue potatoes from each row.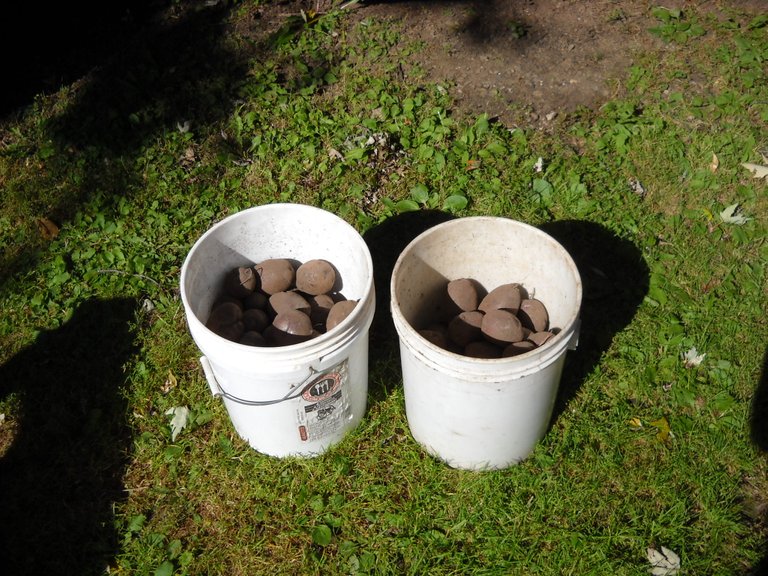 Here they are, spread out to dry so that I can brush the dirt off them easier before I put them into storage.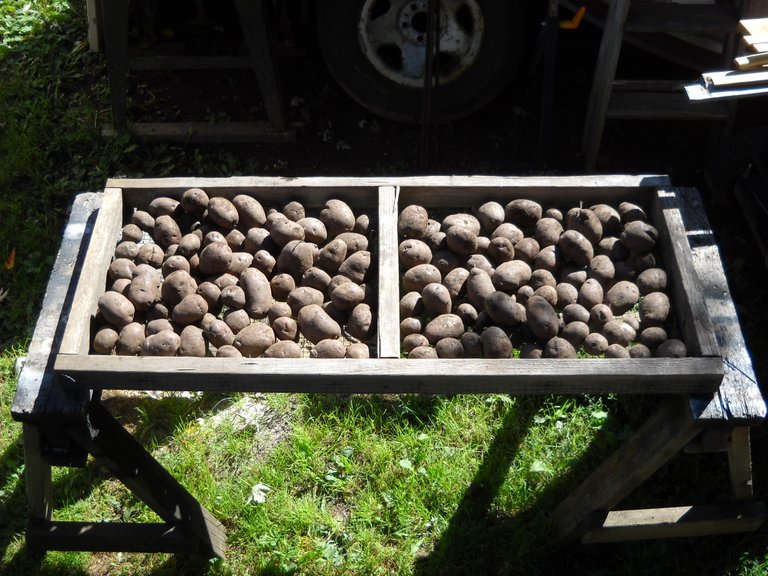 I'm going to be changing out the dirt in the big pots in the greenhouse for next year, so I decided to dump the old dirt on my plots at the community garden. I started with the 3 pots that I had moved out of the greenhouse to make room for the winter pond fish tank. I loaded the 3 pots into the trailer with the handcart and my ramps to take them up to the garden. I brought the wheelbarrow with in case I needed it.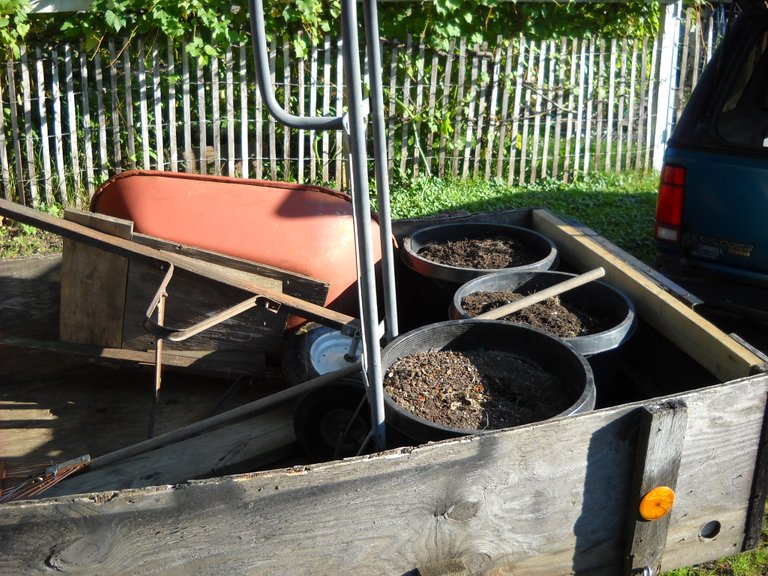 Once up at the garden, I unloaded the pots 1 at a time, and dumped them onto where the potatoes had been dug.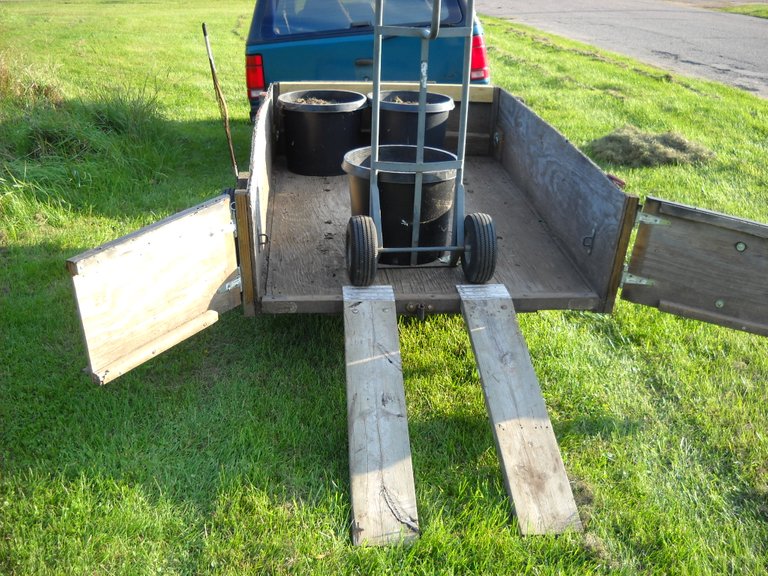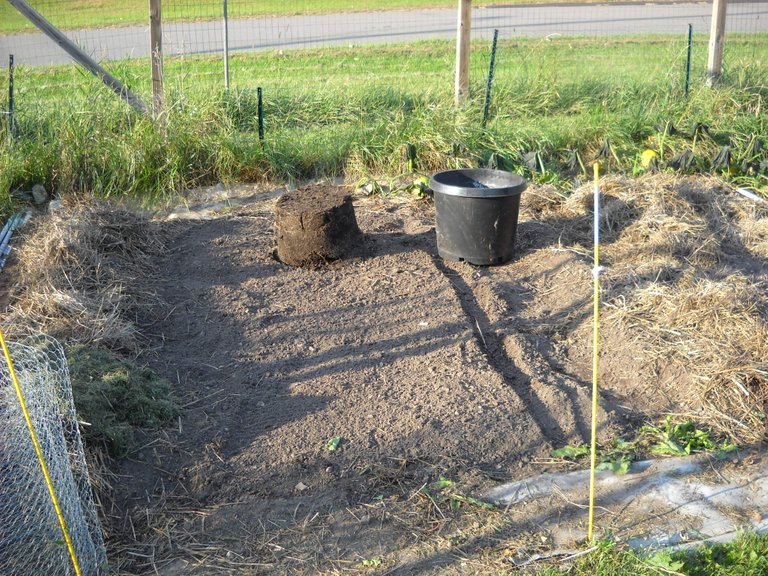 I forgot to take this picture yesterday, so I did it today...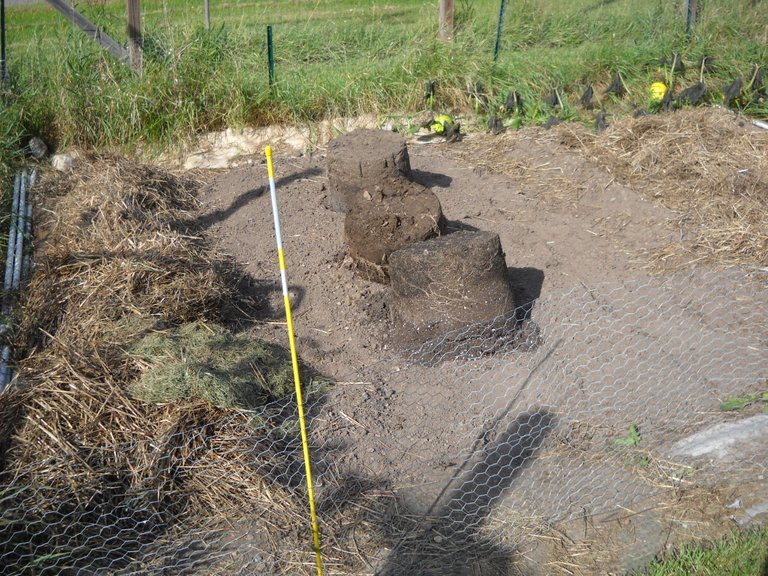 While I was there digging potatoes a few days ago, I noticed that the city had mowed the grass around the outside of the garden fence and left rows of cut grass, so I decided to rake up a bunch of it to use as garden mulch.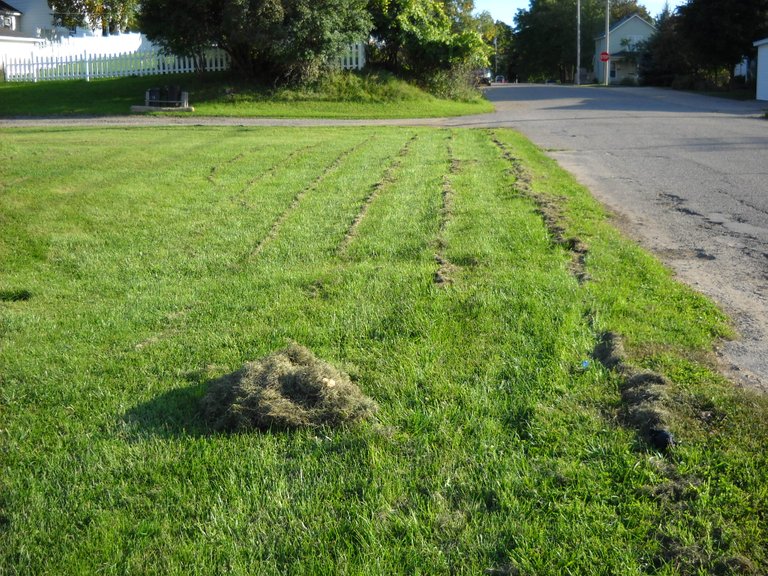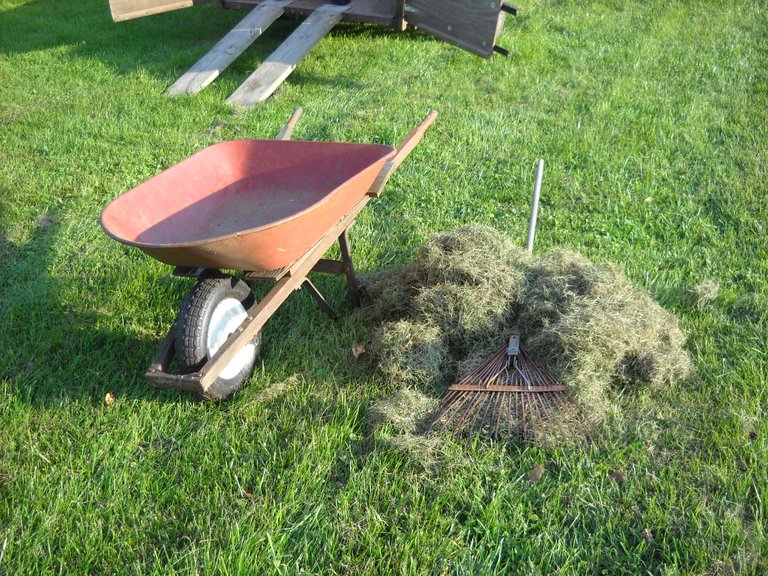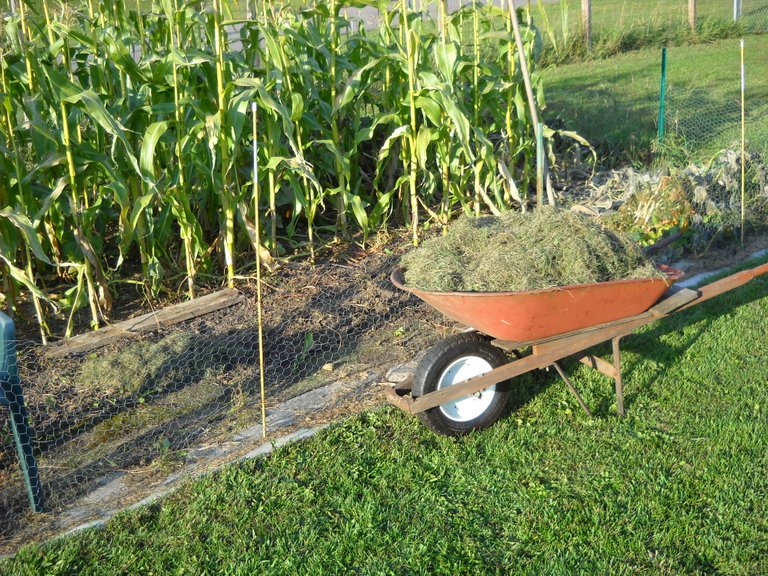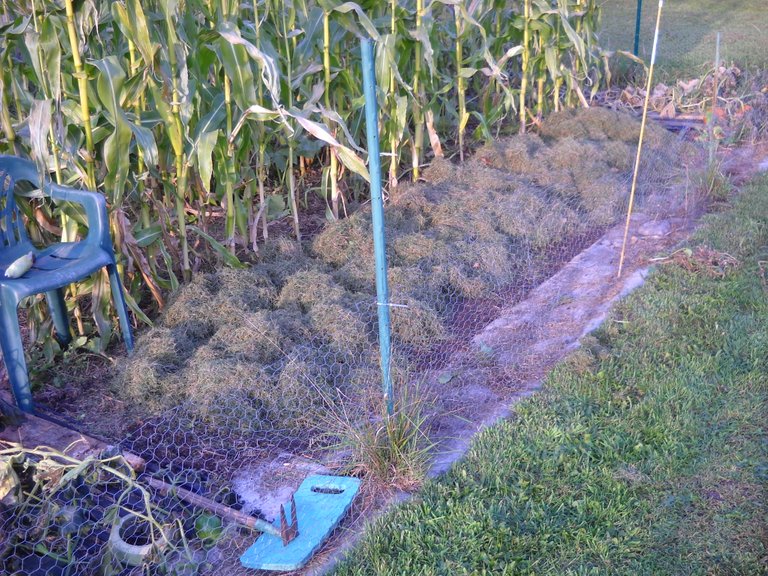 I managed to get a pretty good amount of grass clippings raked up and put into the garden. Once I pull out the corn stalks, I'll spread the grass piles out a bit more. I'm going to need more mulch to put into the garden plots before winter, but I'll shred the corn stalks for some of that.
That's all I have for this post, thanks for stopping by to check it out!