We guessed how many pounds of Potatoes before we started, vastly underestimated the yield. We thought we would get three to six pounds since only one Sweet Potato was planted in early spring. But as soon as we started digging we quickly past our estimations.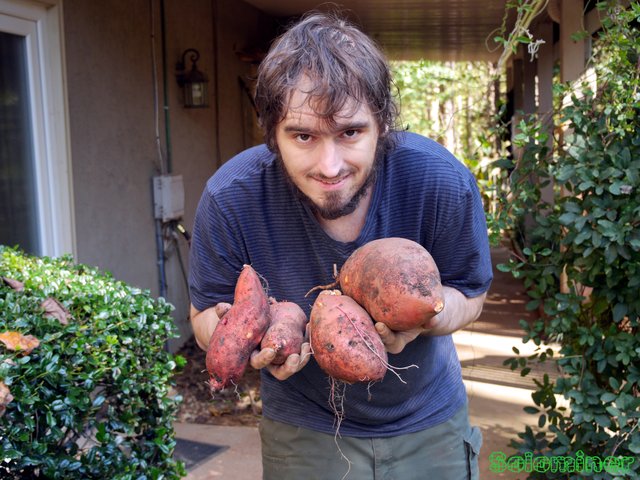 | Camera Model | Lumix GH3 |
| --- | --- |
| Lens | Olympus M.ZUIKO DIGITAL ED 12mm-50mm |
| Filter | none |
| Aperture | f/4.5 |
| Shutter Speed | 1/60 sec |
| Film Speed | 320 |
| Spectrum | Visual Light |
| Wavelength | 380 through 700 nanometers |
| Location | North Georgia USA. |
Lovely Logic holding the largest spud I dug up, Ive never seen such a large Sweet Potato.
Next to all the vines we pulled up, and our buckets of Potatoes.
Just holding them we pretty surreal, the weight that was produced was quite amazing.
A close up of the vines growing on top of the Sweet Potatoes. Frost damage can be seen on some of the leaves, so it was the perfect time to harvest.
They grew for over six months, from end of frost in April till November.
Later on I learned I could eat the vines, but did not keep them at the time.
The bed, empty after I pulled up all the spuds and removed the vines. I placed the yanked up vines back in the bed to break back down into the soil. It would seem a mix of hay and soil worked quite well for the Sweet Potatoes. Maybe it also has to do with the logs Ive buried into the raised bed making long term fertilizer.
Im planning on starting with three beds for Sweet Potatoes next year and one for White/Yellow Potatoes. Excited to grow them again next year.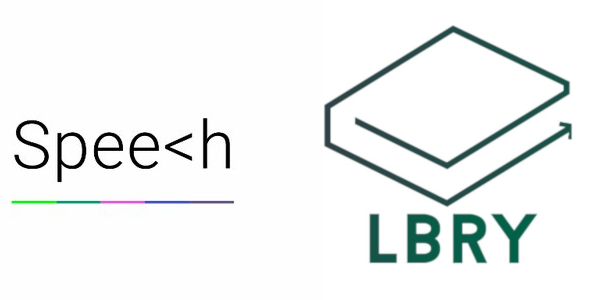 These images are being hosted by Spee.ch
An image hosting service on top of the LBRY protocol.
---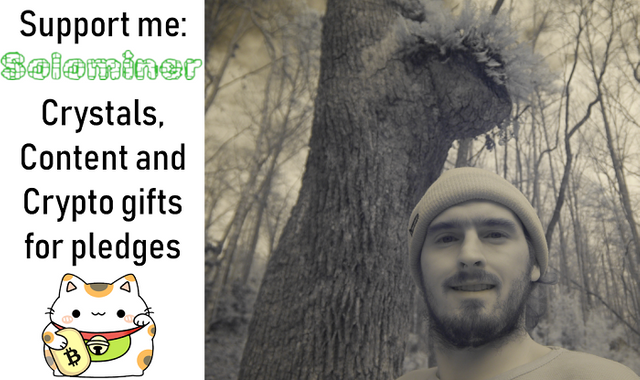 Addresses below to help me buy better camera equipment and support me to travel to locations to do photo and video and overall great blogs in new places. I would be happy to list some of the contributors in my posts for donations that help me along the way.
| Coin | Address |
| --- | --- |
| BTC: | bc1qhfmvd2gywg4fvrgy2kkkkyqta0g86whkt7j8r7 |
| LTC: | ltc1qdyzm5cwgt8e2373prx67yye6y9ewk0l8jf3ys9 |
| DASH: | XkSqR5DxQL3wy4kNbjqDbgbMYNih3a7ZcM |
| ETH: | 0x045f409dAe14338669730078201888636B047DC3 |
| DOGE: | DSoekC21AKSZHAcV9vqR8yYefrh8XcX92Z |
| ZEN: | znW9mh62WDSCeBXxnVLCETMx59Ho446HJgq |
For more information on how I do my photography I have a short video on that: https://steempeak.com/photography/@solominer/vqgcrs3x
---
---