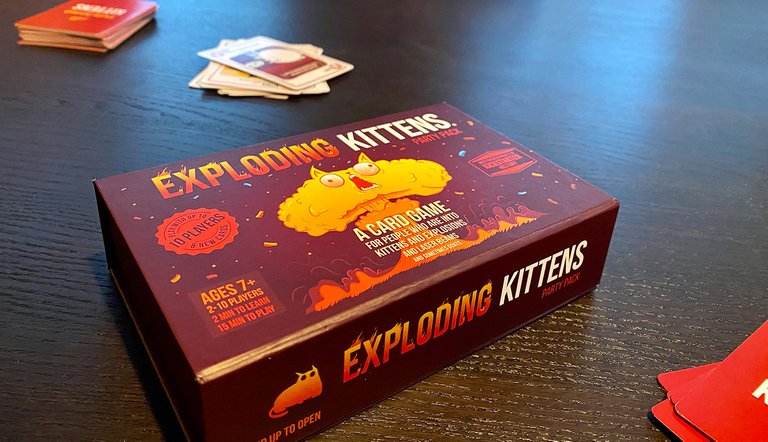 This is a fun game that our family loves to play when we're in the mood for something quick and entertaining.
Whereas a game like Catan can take a solid couple of hours, Exploding Kittens takes maybe 15 minutes. The rules are simple and easy to pick up. In fact, most of the finer points of the game are described right there on the cards. So no need for a thick rulebook!
Like many card games, there's a draw deck and discard pile that sits in the middle of the table.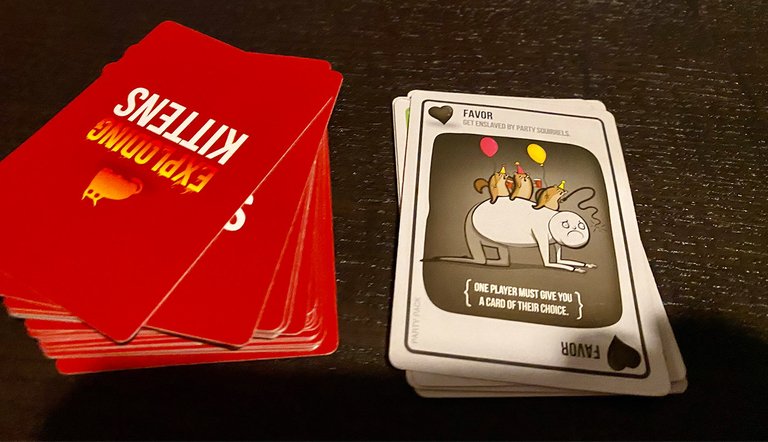 Everyone starts off with a hand of 8 cards. The more cards that are drawn from the draw pile, the higher the probability that you pick up an Exploding Kitten. If you do, that's very bad! Kittens that explode can obviously kill you, so you MUST use a defuse card to prevent an untimely end.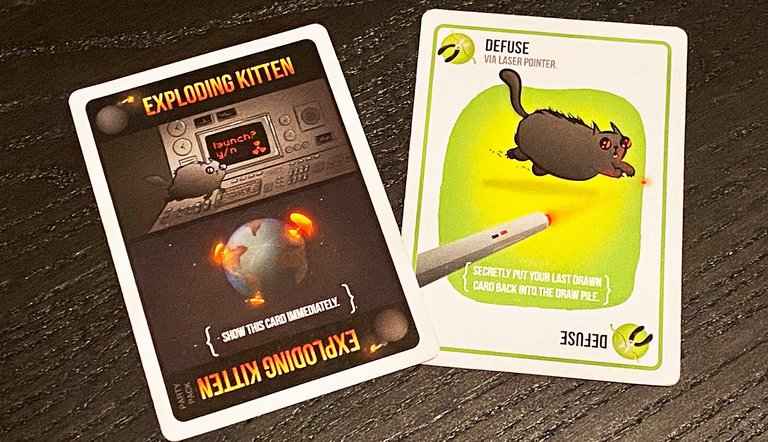 If you don't have a Defuse card, you die. Since dead people don't play games, that means you're out of the game. The game continues until there's only one survivor remaining...that person is the Winner!
All the other cards in the game are used to avoid exploding kittens or increase the likelihood of your opponents drawing one.
Although the game is very straightforward, a good portion of the entertainment value is derived from taking time to appreciate the quirky and funny artwork.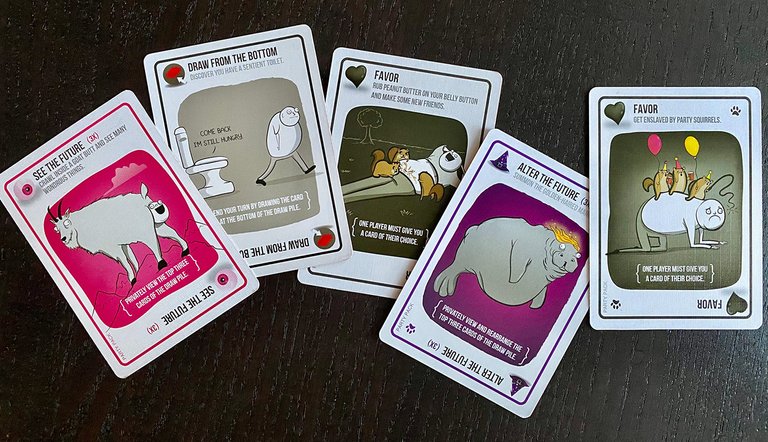 So the next time you want to play a weird, oddball card game that is more creative than UNO but not so complicated that it requires a lot of setup or explanation...
...try Exploding Kittens!
(For those who take social distancing seriously, there's also a mobile app!)