I've been waiting for this update since the day the latest expansion came out in October.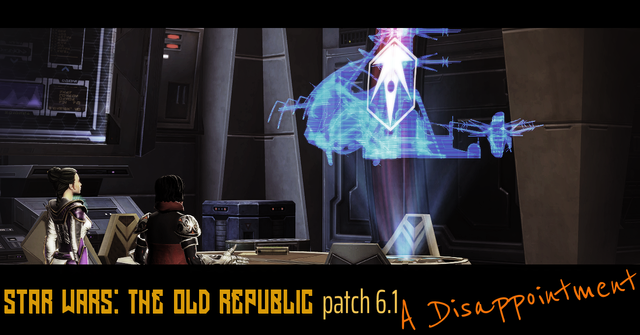 In true SW:TOR style, they decided to unleash the story aspect of the expansion in teeny tiny specks that get you into the story then dump you out of it just as quickly by finishing it too damned soon.
I miss the days of gaming companies releasing FULL expansions. Not this ten minutes at a time hoo-haa. Even WoW expansions are released in substantial chunks that actually give you something to do for a few months.
Or I could just be irritated right now. I had a bad weekend and decided to try and wash it all away by immersing myself into another world in another galaxy far, far away instead of screeching at my own writing.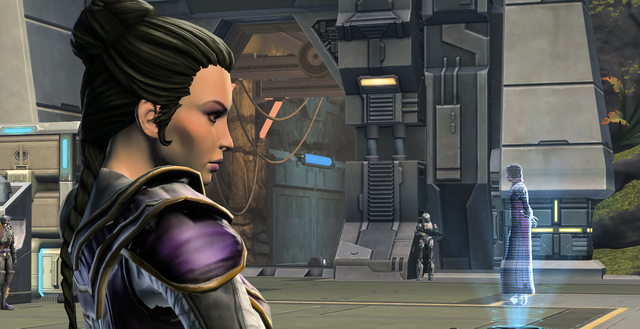 I started with my beautiful Aethya the Sorcerer as I always do. Though I really wish I could remake her, but she has titles that I'll never be bothered to get again. She was the best Healer in PVP at one point and has all of the related titles... but with no Australian servers anymore PVP is a thing of the past unfortunately.
Why remake her? Because she flirted with KHEM VAL and now they're apparently TOGETHER and she's LIGHT SIDE and ohmygod it's just wrong. Should've stuck with Andronikos the Space Pirate.
Anyway. Let's just never talk to Khem again, okay. She was drunk that day.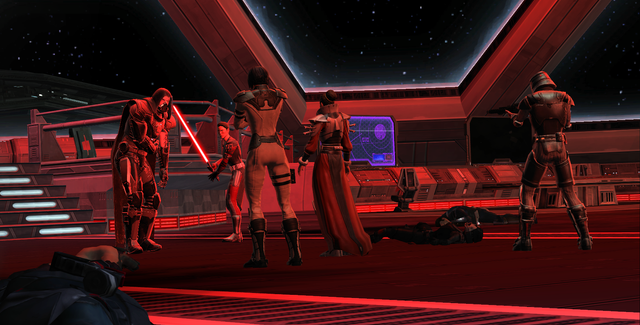 As though to intensify my disappointment, it was quickly discovered that the devs literally created only 5 minutes of story content.
Five. Minutes.
It seems they were too focused on creating a new player home this time around. That's great. Great. But I'm more interested in the story rather than spending millions of credits on decorating yet another house.
I get it, guys! You're out of money and you want people to throw their cash at the Cartel Market for over-priced furniture. I get it.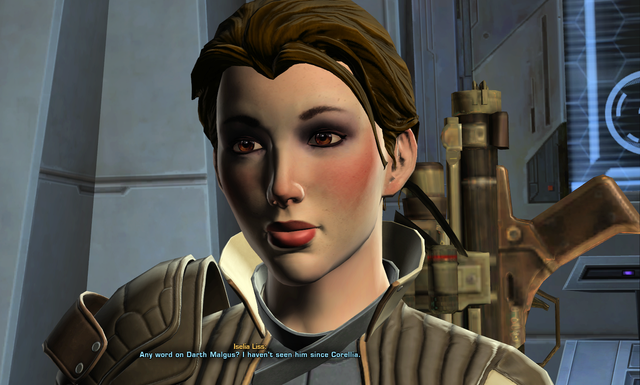 On the off-chance that my Sorcerer was bugged and that there was actually more content after the five minute mark, I leapt onto my agent and tried her out instead.
Nope.
Five. Minutes.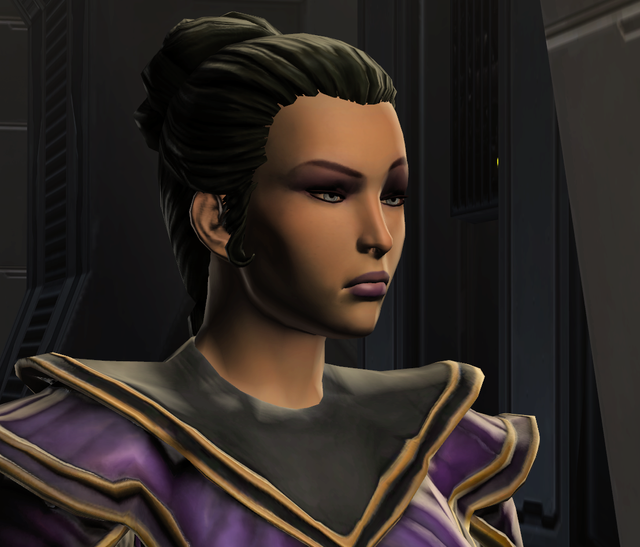 My sorcerer's face is accurate.
I am very disappointed.
There's not much else I can say.
So. Disappointed. Right now.
Until next time!
Thank you for stopping by!
---
All screenshots in this post were taken by me, @kaelci, and are from the game: Star Wars: the Old Republic