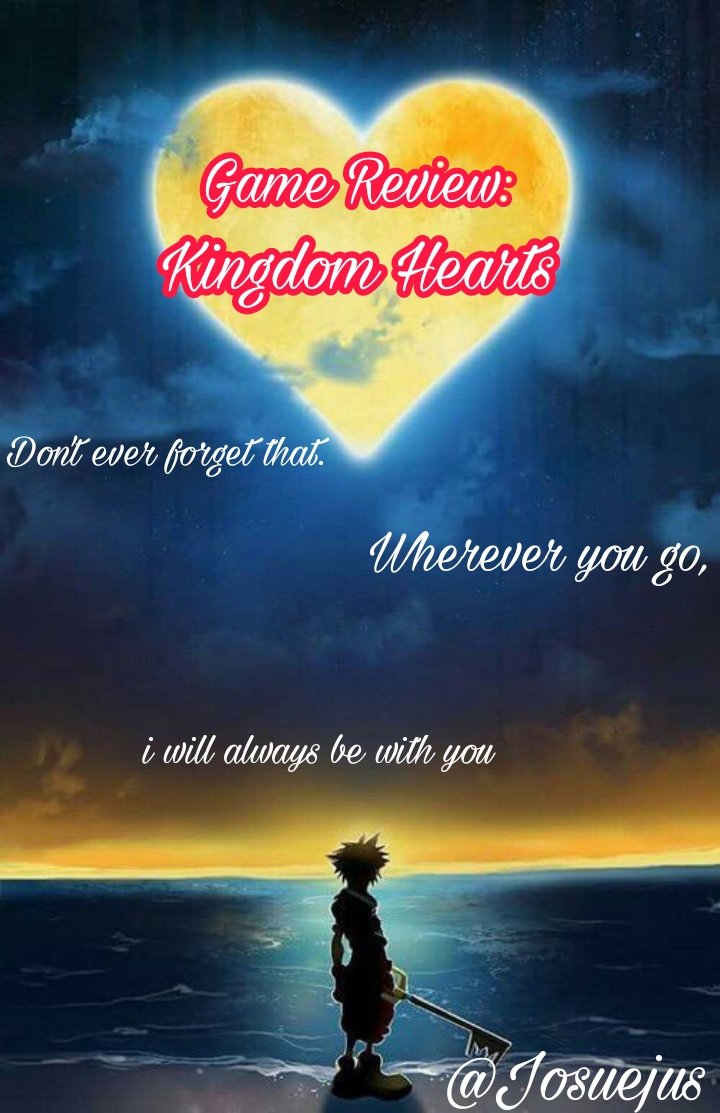 ---
Hello friends of Hive I hope you are doing great! today I bring you a review of the first installment of kingdom hearts, for those who already read the post of my introduction in Hive then you know that this game is my favorite, for those who have not yet read my introduction I invite you to see it, here you can find it (My Introduction in Hive).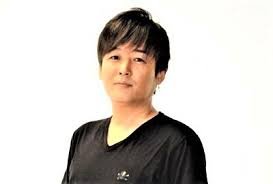 This game is of the action role-playing Game genre and was created by Tesuya Nomura and was created thanks to the collaboration of Square Enix and Disney Interactive Studios, the game I will talk about today was released in 2002.

To begin with, I have to tell you that I did not know kingdom hearts, if I had seen its cover, but it had not caught my attention at that time, I bought the game by pure chance, one day looking for new titles to play on my ps2 I found it on a shelf and as I did not find any other title that caught my attention I decided to leave everything to chance, which that day did not disappoint me.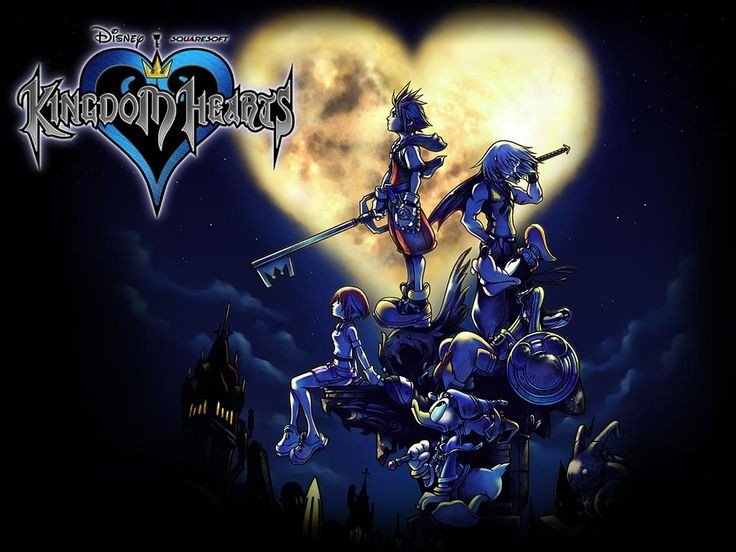 Game case
The first thing that caught my attention when I tried the game was the soundtrack of the main menu of the game, it is a very calm and beautiful tone that I fell in love with immediately, even today I still hear it from time to time.
The game was confusing at first and it was in English, I know some English, but it was still difficult for me in certain parts, but I still managed to understand the story,

It all starts on an island with the main character (called Sora) and his two best friends Riku and Kairi who are children with the dream of exploring what lies beyond that island, because inside they know that the world is bigger than they imagine and that there are even more worlds apart from theirs.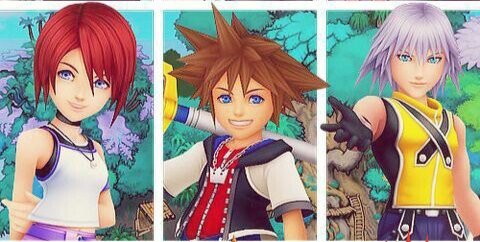 Kari, sora (protagonist) and riku
Since our characters want to know what lies beyond, they begin to plan the construction of a boat to start their adventure, the protagonist, already in our control, is entrusted to seek a variety of materials for the trip,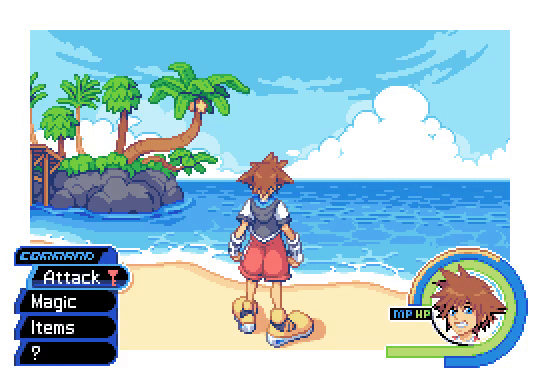 in the course of the search meets Riku which is his best friend and at the same time his rival, because both are in love with Kairi, After collecting all the materials, the boys each go home to get ready for their dream trip, but that night something changed the life of the trio of friends forever, something that will make them fulfill their dream but different from what they had planned, and if you want to know what happens I invite you to try this wonderful game I recommend it 100%.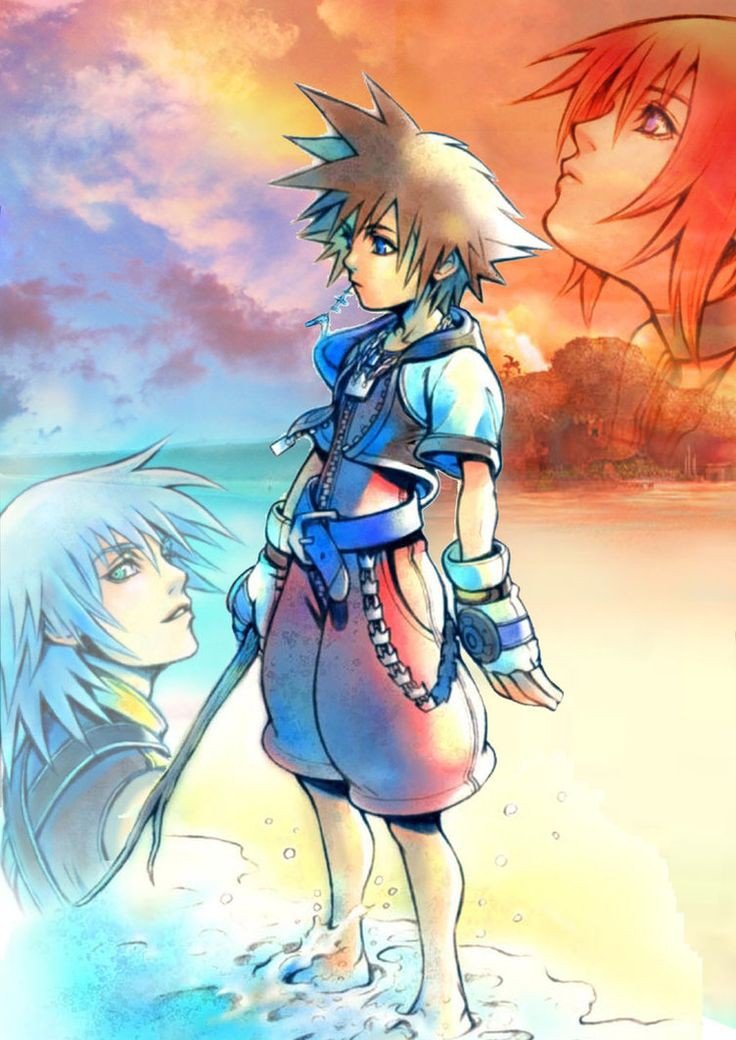 The truth is that I love everything about this game, its characters, its story and the friendship that creates the protagonist Sora with 2 characters that we will remember from our childhood, I would like to talk more about this game but the truth would make spoiler and it is not the idea, I hope you liked my review of this game that I enjoyed so much and I have nothing more to tell you but to try this wonderful work of Tesuya Nomura.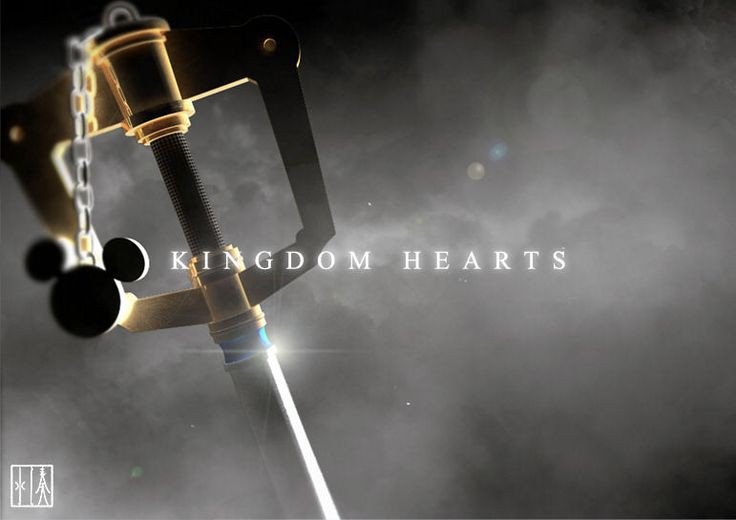 In this post I have used images and gif that do not belong to me, so I will give them the credits they deserve.
1)get it here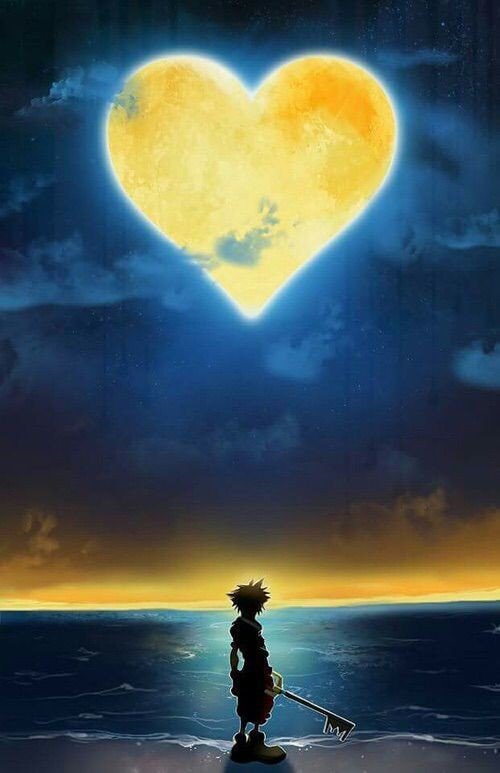 2)get it here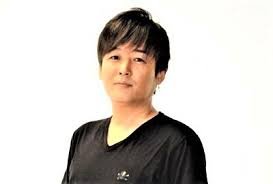 3)get it here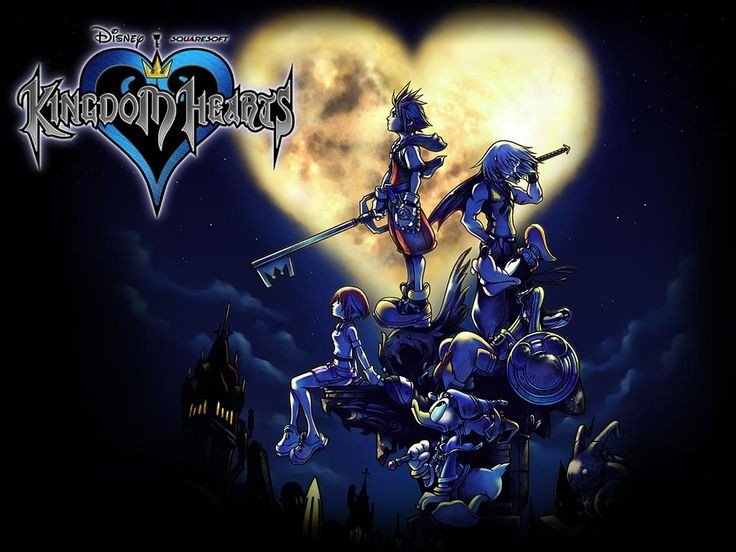 4)get it here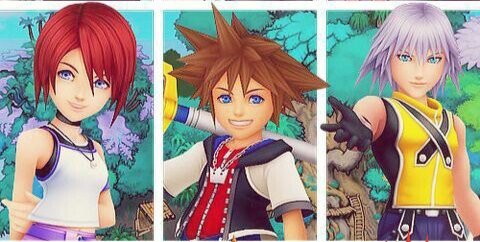 Kari, sora (protagonista) y riku
5)get it here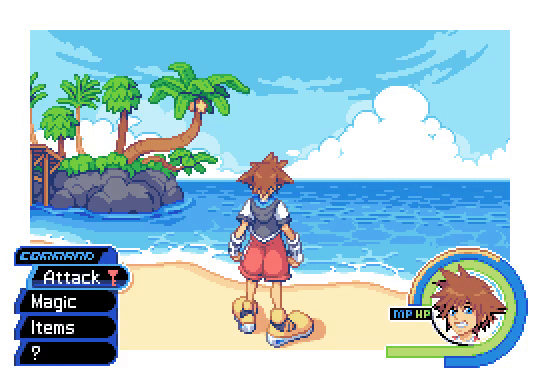 6)get it here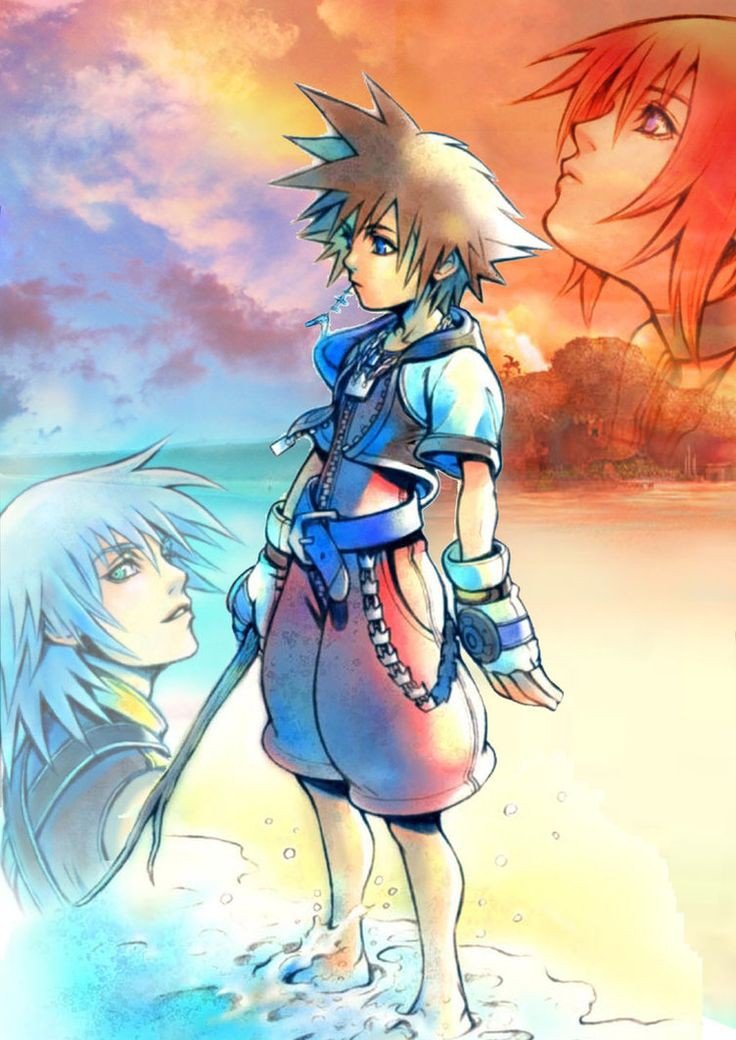 7)get it here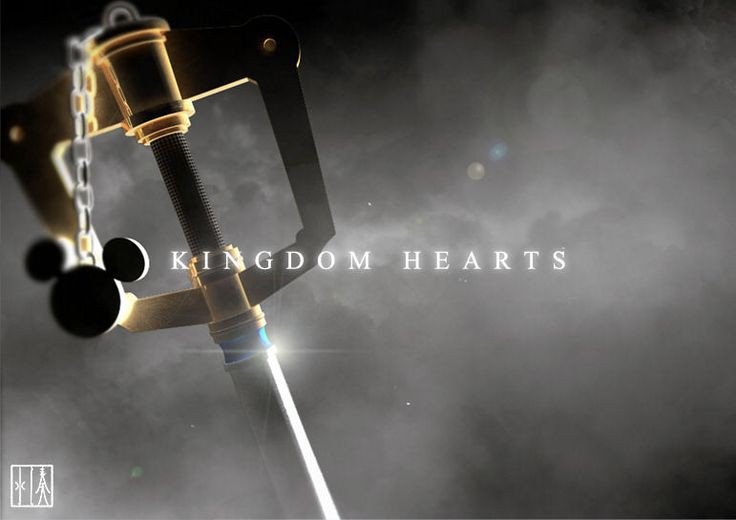 8 )get it here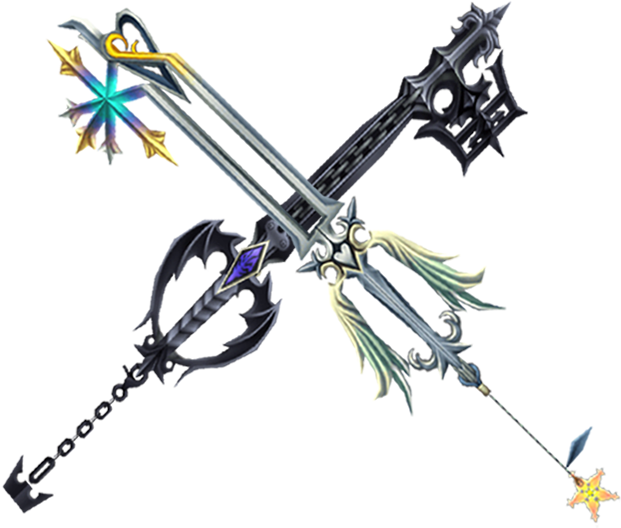 ---
Que tal amigos de Hive espero se encuentren de lo mejor!! el día de hoy les traigo una reseña de la primera entrega de kingdom hearts, para los que ya leyeron el post de mi introducción en Hive entonces saben que este juego es mi favorito, para los que aún no hayan leído mi introducción les invito a verla, aquí pueden encontrarla (Mi Introducción en Hive)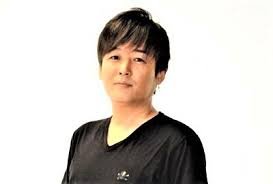 Este juego es del género rol de acción y fue creado por Tesuya Nomura y surgió gracias a la colaboración de Square Enix y Disney Interactive Studios, la entrega de la que les hablare hoy salió a la luz en el año 2002.

Para empezar, les tengo que decir que yo no conocía kingdom hearts, si había visto su portada, pero no había llamado mi atención en ese momento, yo compre el juego por pura casualidad, un día buscando títulos nuevos para jugar en mi ps2 lo encontré en una estantería y como no encontraba algún otro título que me llamara la atención decidí dejarlo todo a la suerte, la cual ese día no me defraudo.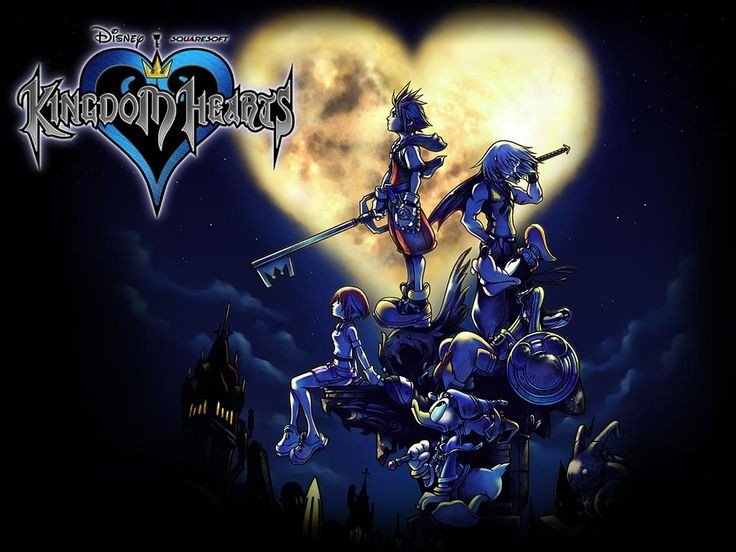 Carátula del juego
Lo primero que llamo mi atención al probar el juego fue el soundtrack del menú principal del juego, es una tonalidad muy calmada y bella que me enamoro enseguida, aun al día de hoy la oigo de vez en cuando.
El juego se me hacía confuso al principio y estaba en inglés, yo se algo de inglés, pero igual se me dificultaba en ciertas partes, pero aun así lograba entender la historia.

Todo comienza en una isla con el protagonista (llamado sora) y sus dos mejores amigos Riku y Kairi los cuales son niños con el sueño de poder explorar lo que hay mas allá de esa isla, porque dentro de ellos saben que el mundo es más grande de lo que ellos se imaginan y que incluso hay más mundos aparte del suyo.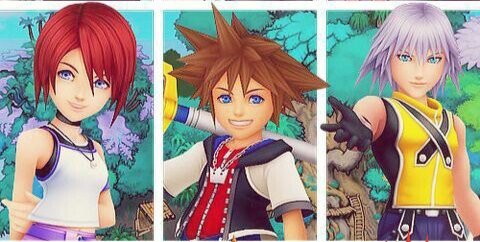 Kari, sora (protagonista) y riku
Ya que nuestros personajes quieren conocer lo que hay mas allá, estos comienzan a planear la construcción de una barza para empezar su aventura, al protagonista, ya en nuestro control, se le encomienda buscar variedad de materiales para el viaje,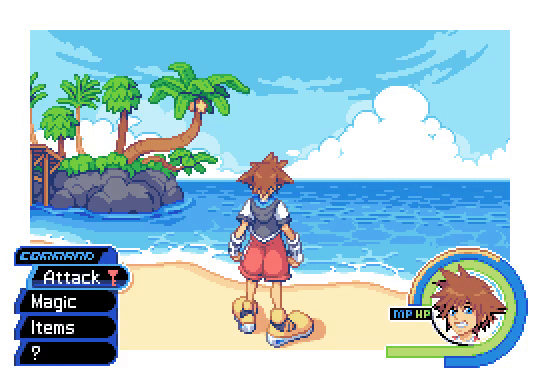 en el transcurso de la búsqueda se encuentra con riku el cual es su mejor amigo y al mismo tiempo su rival, debido a que ambos están enamorados de kairi, luego de recolectar todo los materiales los chicos se van cada uno a sus casas a prepararse ya que pronto realizarían su viaje soñado, pero esa noche algo cambio la vida del trio de amigos para siempre, algo que lograra que cumplan su sueño pero diferente a como ellos lo tenían planeado, y si quieren saber lo que sucede les invito a probar esta maravilla de juego se los recomiendo al 100%.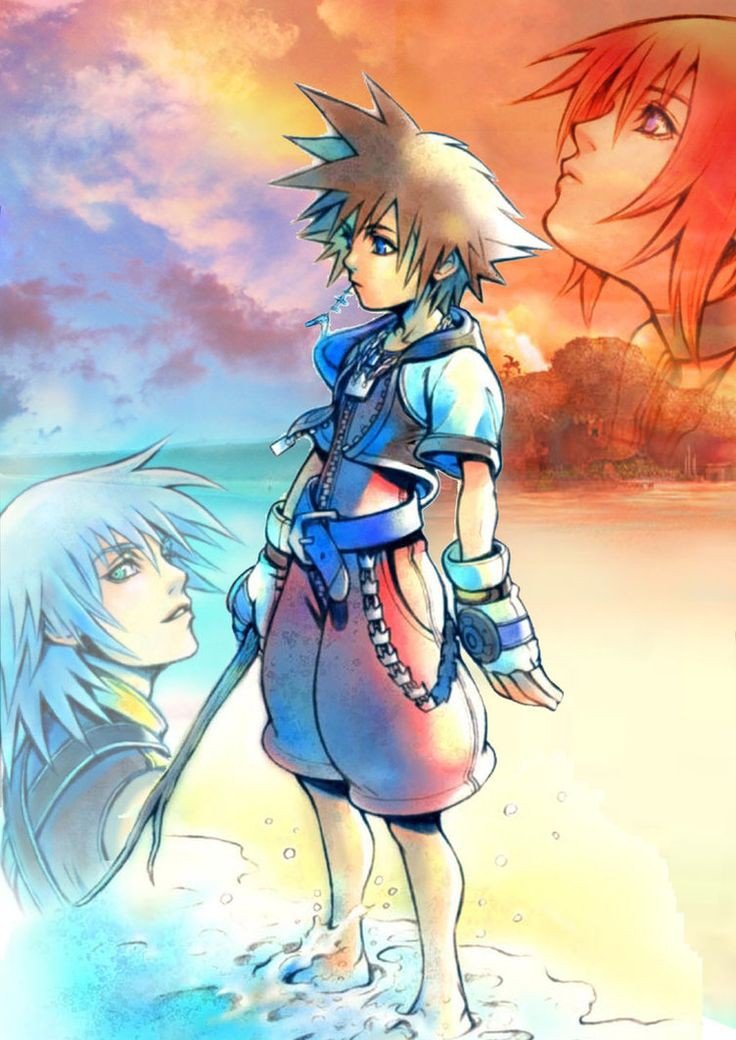 La verdad es que de este juego me enamoro todo, sus personajes, su historia y la amistad que crea el protagonista sora con 2 personajes que recordaremos de nuestra infancia, quisiera hablar más de este juego pero la verdad les haría spoiler y no es la idea, espero que les haya gustado mi reseña de este juego que tando disfrute y no me queda más nada que decirles más que prueben este maravillosa obra de Tesuya Nomura.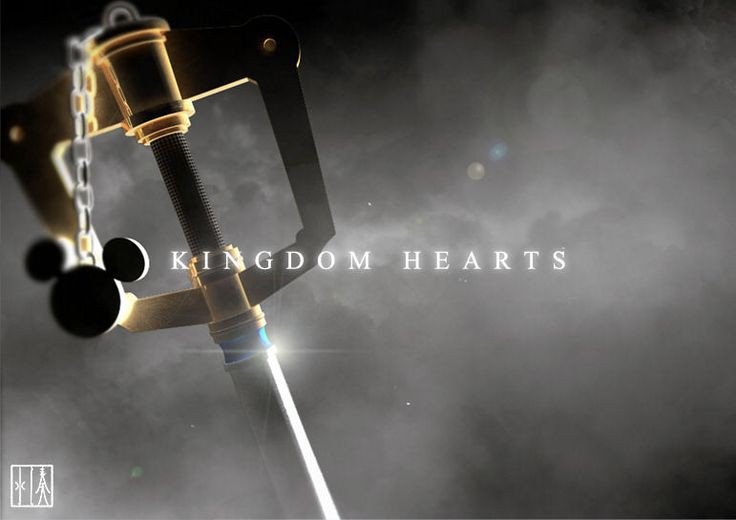 En este post he usado imágenes y gif que no me pertenecen así que voy a darles los créditos que se merecen.
1)consíguela aquí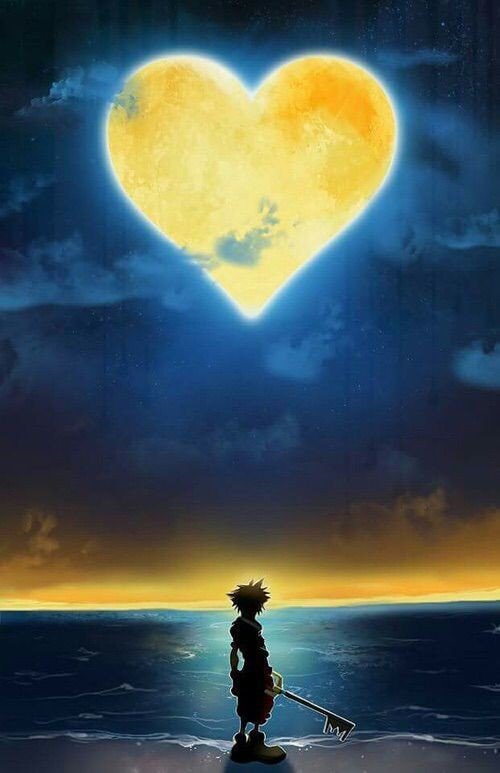 2)consíguela aquí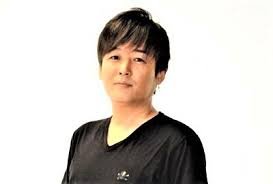 3)consíguela aquí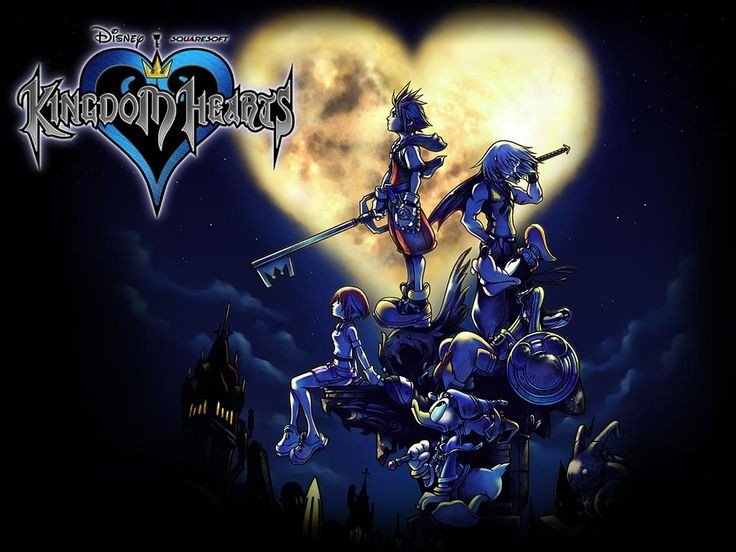 4)consíguela aquí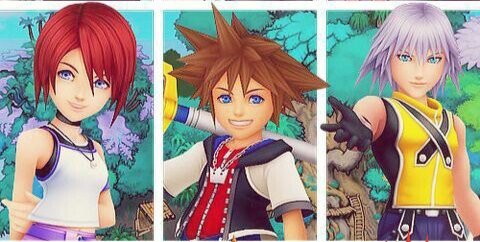 Kari, sora (protagonista) y riku
5)consíguela aquí
7)consíguela aquí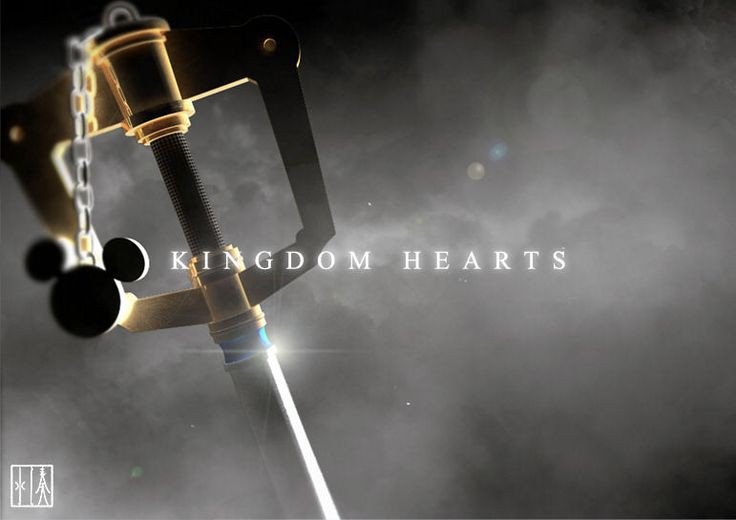 8 )consiguela aquí