Here's the story: I'm generally not a fan of any first-person shooter games because, well it just isn't really my thing. I find a lot of them a bit more "intense" than I need my games to be and the more I watch people like @deadspace place FPS games I realize that I am definitely a casual gamer and wouldn't be terribly welcome in multi-player.
So I suppose you could say that I have a lukewarm relationship with FPS games and if this one hadn't been "free" with my PS Plus membership, I almost certainly would have never played it.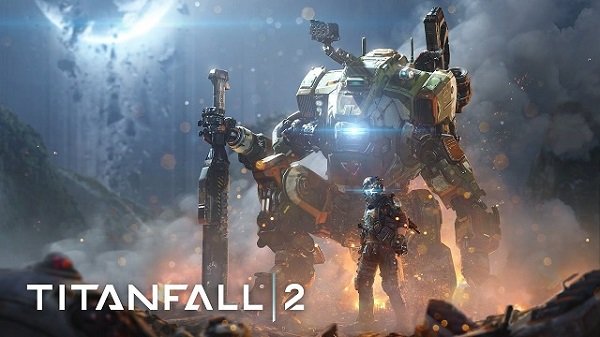 source
I find this FPS game to be a bit different from others that I have played in a couple of ways: A lot of it is platforming, you get to jump inside of your "mech" and really beat the crud out of any human or smaller mechanical opponents.
This is quite balanced as well because there are certain scenarios that are constantly created that necessitate you getting out of the mech and carrying on, on foot - where you are obviously far more vulnerable.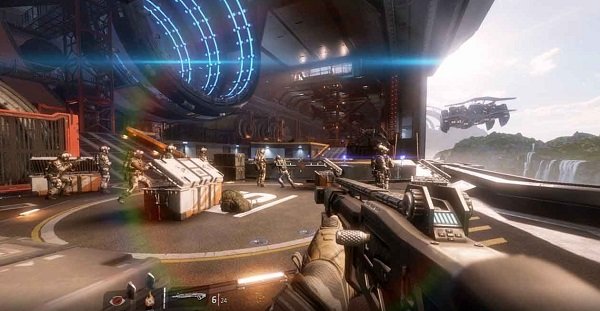 source
The story is actually pretty engaging as well, which is pretty important to me in a game. On the other hand, they don't take away from gameplay too much by having massive cutscenes that take you out of the action. This is a big pet peeve of mine and when it happens to much in any game, even otherwise great games, I quickly get frustrated and simply skip the story altogether.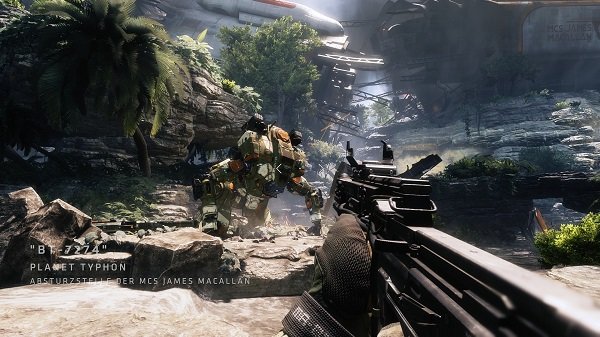 source
Another aspect of the game that I really appreciate is the variety of rifles that you can pick up. In my mind, there is just the right amount of them. In games like Borderlands there are so many different weapons that I feel as though I am spending more time maximizing the effectiveness of my inventory than I am actually using the weapons I acquired. Basically, I feel there are too many choices in games like that. I don't want to sort my inventory, I want to play the game.
Titanfall 2 has a wide enough variety to keep things interesting and have me trying out new weapons that I find, but for the most part, this is a relatively minor part of gameplay for me. I find it perfect.
from the official GameSpot channel
Although this game is a bit old, and this is why it was ever offered to us for "free" with our PS Plus membership, it is a pretty solid game. I haven't played multi-player and honestly I am unlikely to do so.
Oh, and the best thing about this game that I haven't mentioned up to this point is that when you do die, you are "respawned" in 5-10 seconds and this is an absolutely massive factor for me. A great game can be reduced to average really quickly in my mind when the devs don't sort this crap out and this is a really big part of why I have such a high opinion of the game overall.
It is possible at the moment to pick this game up on Steam for under $5 on most consoles and PC and I think it is well worth it.