Holy Video Game Score!!! NINTENDO Edition!
We don't sell video games in our shop. It's something we've never delved into as it's an entirely new world from the usual comics, toys, and statues that we are used to moving. Buuuuuut today we are going to make an exception, as a stupid ridiculous collection just fell into our laps. I'm still working out the details, so I'll pop up a proper write up as soon as it's all inked...but man is this a sweet score.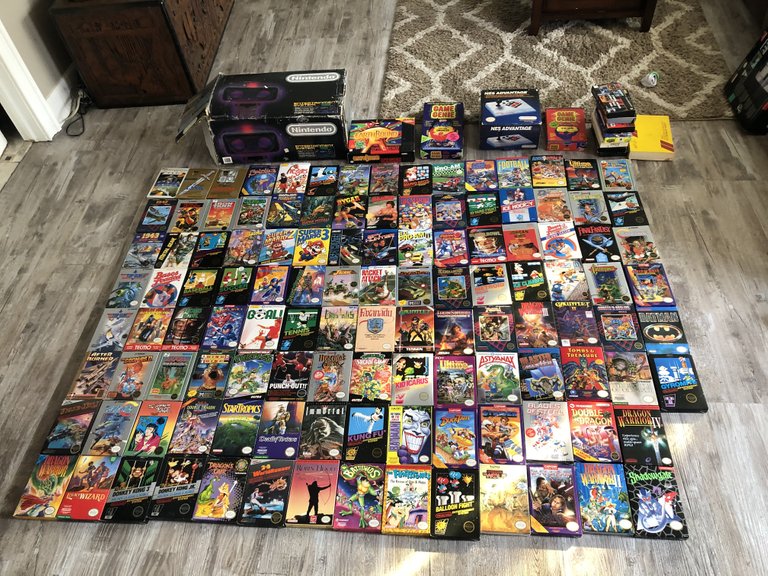 Over 100 different NES games. All in original boxes with instructions. All in near perfect shape. That along with the system and robot, game genie, and a few other odds and ends. I believe we will be doing a consignment for these which allows us to make some tasty funds while not shelling out a dime. I'll post more as soon as it's done, but for any of my nerdy friends here who know about this crap...they will be able to point out some gems besides the obvious Earth Bound for Super NES.
Speaking of SNES...he has these as well but wants to hang onto em for now. Something tells me that when I start sending him his cut of the first batch, he will move these as well. Especially since these were all found in the fucking garbage!!!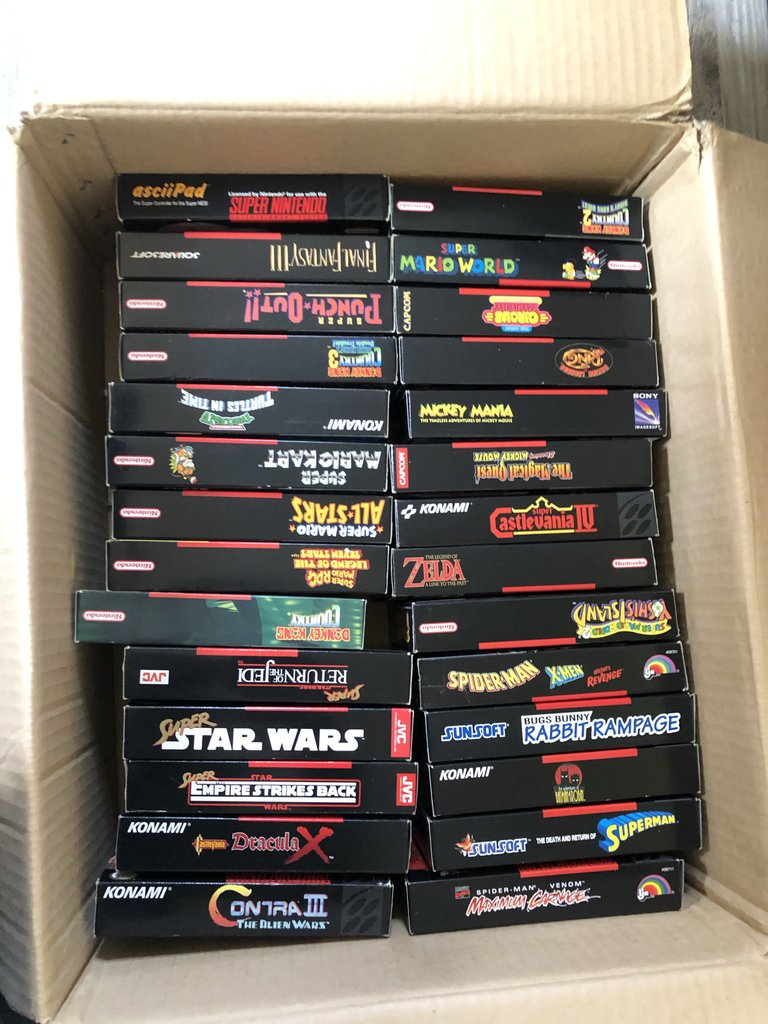 Back soon...
Blewitt
---
---