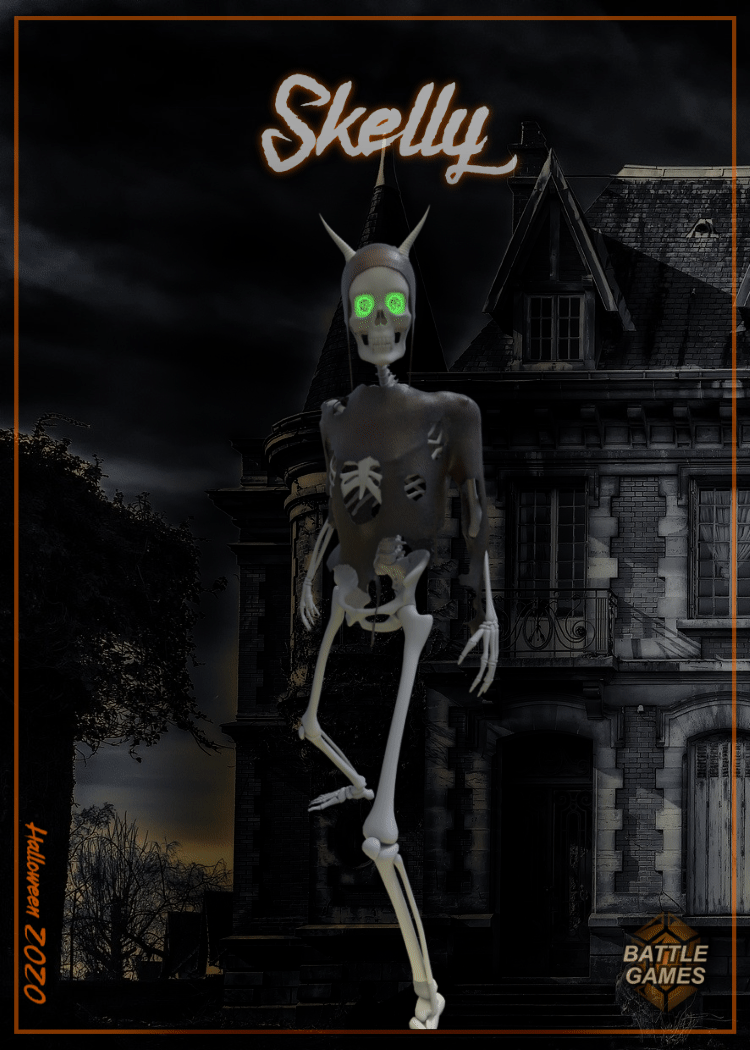 Giveaway is on NOW in our Discord server for another 50 minutes.
This weekend we airdropped our Halloween collection into nearly 100 WAX wallets! To celebrate our first mini collection drop we've minted this rare "Skelly" NFT.
Only 10 in existence! and we're giving one away right now in our Discord.
The remaining animated NFT's will be available on Atomichub.io, just search "battlegames".
Stay tuned for more NFT in the near future, we're just getting started!
Future Airdrops
Holding a Battlegames NFT in your wallet will give you exclusive access to future Airdrops. Our way of thanking the blockchain gaming and NFT community for your continued support over the past year plus. In compliance with Atomic Hub guidelines our NFT's are never airdropped into accounts that haven't demonstrated prior interest in receiving our drops.
Artists
If you're an illustrator interested in publishing digital collectibles let us know! We're looking to work with a few talented artists as we dive deeper into the NFT collectibles space. You can connect with us through our Discord here.
---

25% of All Account Rewards Distributed To Delegators!
Read about our Delegation Rewards Pool program here, and how you can earn by delegating to @battegames!
You can help us reach our goal of curating gaming content with 15,000 HIVE Power!
100HP | 250HP | 500HP | 1000HP | 2000HP | 5000HP
Big thank you to our current delegators 👊
---
---
🕹️ Follow @battlegames for Gaming News, Curation, and Community.
---
---