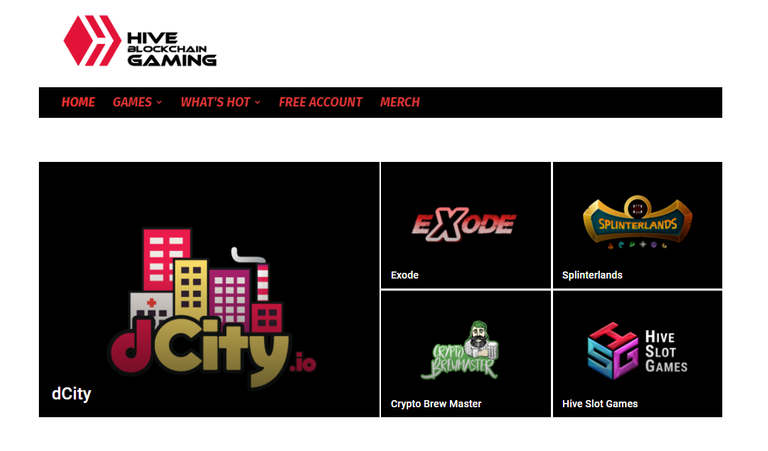 The Hive Blockchain is Going Through an Explosive Rate of Growth in the Blockchain Gaming Space.
We believe strongly that supporting Hive Blockchain Gaming will be one of the keys to the Hive blockchain reaching it's full potential.
Introducing: Hiveblockchaingaming.com Our latest offering in support of the Hive blockchain.
Project Goals
Implement the SEO tactics needed to gain a share of "blockchain gaming" search traffic. Blockchain gaming is poised to experience incredible growth over the next 5-10 years, as the space grows so will the search volume and traffic. We want Hive to be front and centre when gamers are looking to get into blockchain gaming.

Promote Hive Blockchain Gaming to the outside world. By building this portal we aim to give Hive games off chain promotion. The games on offer are growing with each passing day and will continue to do so into the future. We want the world to think of HIVE as a destination for Blockchain gaming.

Onboard new users to the Hive blockchain. By implementing an SEO strategy and building a portal to let the world know about Hive Blockchain Gaming we aim to convert these visitors into full time Hivers. We have integrated a free account creation service via https://hiveonboard.com to do just this. After a user has created their Hive account they can receive additional support through our friendly @battlegames Discord community.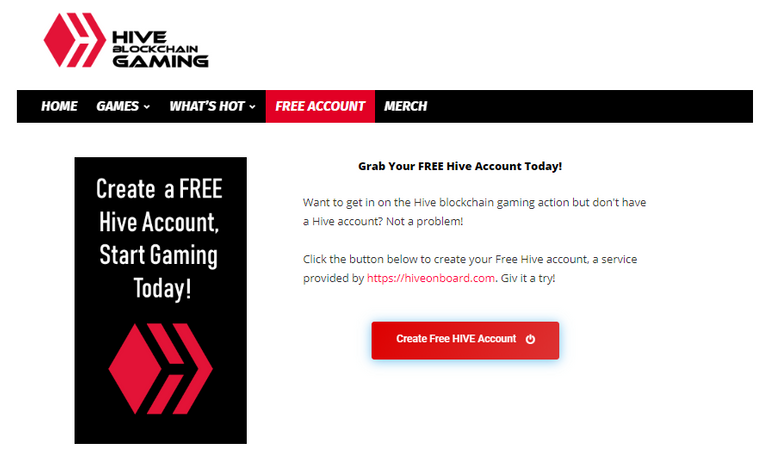 Website Features
Prominently display all Hive blockchain games in their various states of development.
Featured News section that will highlight the latest Hive gaming updates.
Free Hive account portal allowing visitors to get setup with a new Hive account.
Access to our merch shop with Hive and Battlegames swag.
Promotion opportunities through sponsored content, and display
advertising.
https://hiveblockchaingaming.com is work in progress, and I'm happy to hear any suggestion or ideas you might have. We'll continue to add games, and create editorial content to let the world know about Hive.
Thank you for the continued support in our mission to make Hive the destination for Blockchain Gaming.
If you like what we are doing please consider voting our witness. Every vote counts! 💖
---

---
🕹️ Follow @battlegames for Gaming News, Curation, and Community.
---
---