The Remake of Resident Evil 3 was just announced in Sony's December State of Play.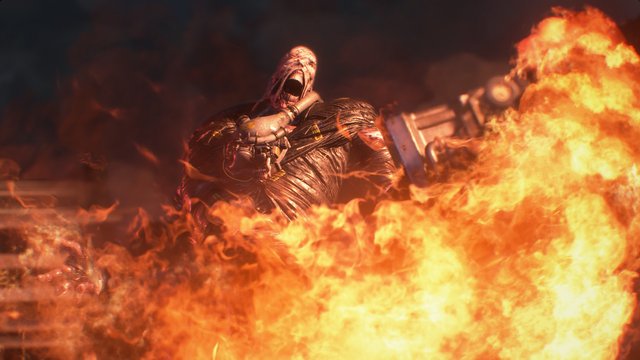 Resident Evil 2 Remake was released earlier this year. Gamers and Critics rated the game very highly, praising the mix of the new content and gameplay while still keeping the spirit of the original PS1 game. With the success of that game, fans everywhere demanded a similar remake for the final game in the PS1 trilogy. Capcom listened to the fans and announced the Resident Evil 3 Remake for PS4, PC & Xbox One!
You can watch the trailer below:
From the trailer, Resident Evil Resistance, an online 4 vs 1 Co-op game will come with Resident Evil 3! So we'll get two games in one!
RE3 story follows Jill Valentine, the protagonist of the original Resident Evil as she escapes Racoon City after it was overrun with Zombies. Resident Evil 3 takes place around the same time of Resident Evil 2 and explores the events that happen around the city.
The favorite thing about RE3 for me however, was Nemesis. The dreadful monster who follows Jill everywhere trying to kill her. He's the manifestation of the game's tension and horror.
After the brilliance of RE2 Remake's Mr. X, I have high expectations (and dread) for Nemesis fights. Though he seems oddly absent from the trailer or should I say wasn't the main focus of it. (There are few glimpses of him if you paid attention.) We got a screenshot of him though. Nice!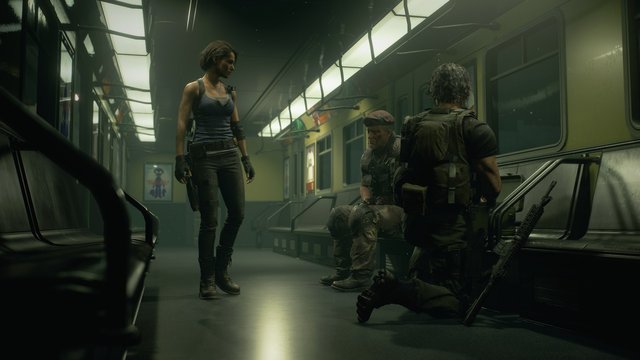 I have yet to play Resident Evil 2 Remake, but it's one of the games that I want to buy next for my PS4. Knowing that they're remaking RE3 excites me more.
With Monster Hunter, Devil May Cry & Resident Evil,
Capcom is going for the title of the best publisher in 2019! At least for me~
What do you think?
Are you excited about the Remake?
Did you play the original RE3? What about RE2?
Please put your thoughts in the comments section!
---
The video is a Youtube link. Screenshots are taken from here.