Hi EXODIANS,
why wait for rewards to be released, when we can challenge us!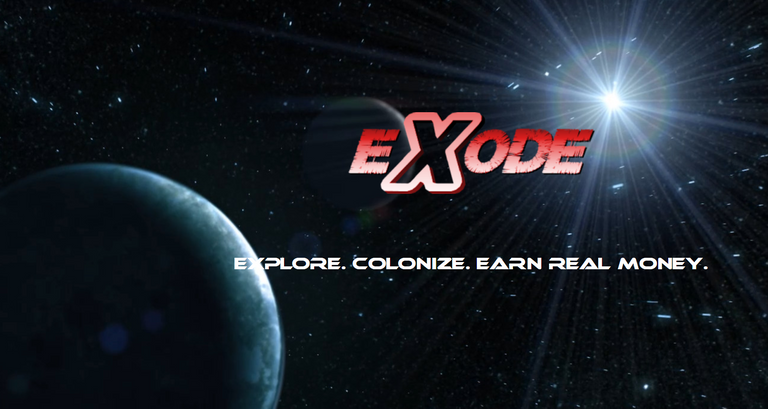 I think you all heard of the incredible upcoming game EXODE (https://exodegame.com/index_ready.html).
Every day the development of the game goes on continuously. Elindos works hard to bring us a unique gaming experience closer.
Recently the starter packs could be opened and in the next days we eagerly await the opening of the contracts, until we can finally open the boosters and play the game with our own cards.
Currently the first part of the game (EVACUATION-Scene) can be played in an Alpha version with a premade crew.
So - why wait for rewards to be released, if we can't start a competition right now!
Therefore I challenge you:
The player who posts the highest score in the comments will win 5 HIVE!
The contest will run for 7 days after release of the post.
So show me your scores!
I will start with 1893 points. (This shouldn´t be very difficult to beat ;-) )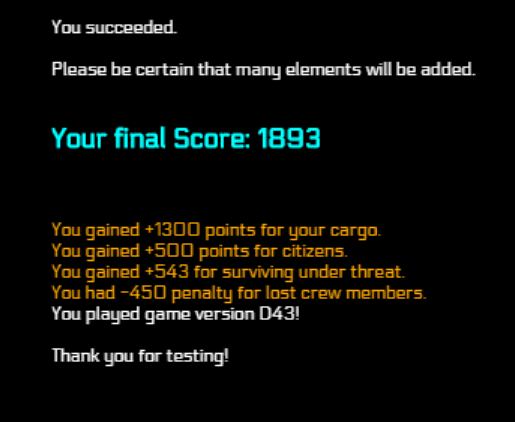 My starting conditions were not the best and I had to get 6 crew members back, which took quite some time.


After upgrading the hyperdrive 2 times the jump failed for the time being, so I thought that was it, but on the second try I was able to take off and with some cargo and 5 saved Cititzens I made the jump into the unknown.


And how about you?
If you want to know more about EXODE, check out the Discord: https://discord.gg/8qNwku
or look at the posts from @elindos or the community:
https://peakd.com/steem/@elindos/exode-a-space-colonization-game-coming-to-steem
https://peakd.com/hive-174578/@balticbadger/adsnkbry
Or follow @exodenews
https://peakd.com/@exodenews
Get your 2 additional Boosters and 1 EPIC-Card:
If your interest is aroused and you want to become part of the Exode universe, you can use my referral code when buying in the shop: 6696587
Or follow the link: https://exodegame.com/?ref=6696587
Using it will bring you 2 additional boosters and - since I have already reached 11 referrals - ADDITIONALLY 1 EPIC-Card!
Thanks to my referres:

See you in EXODE!