This is our first update at the end of Day 1. Luckily, the market picked up while I was asleep - maybe I should sleep more!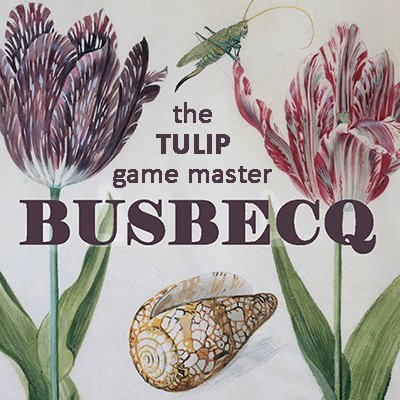 Firstly, as I posted in a comment earlier today, I have now placed the last batch of TULIP tokens onto the market. So the Dutch auction phase is officially over and no more new tokens will be released - what is left in the price-point distribution is all that there will be.
As of writing, we have about 1190 STEEM in this TULIP fund; if we sell those new tokens up to the 4-cent price-point then we will have about 1590 STEEM to play with.
Let me layout the way I shall present the data in this game, as it will be a bit different to previous games.
Token sales = 1190
Fund value = 1193
Fund paid out = 0
Fund value = 100.2% (This tracks our profit and should be over 100%)
Fund paid = 0.0% (This tracks the token buy-back payouts as a percentage of the Fund Value and will max at 100%)
I hope this layout makes sense. The fund value percentage should slowly grow throughout the 15 days of the game, so one can also quickly see the percentage returns per day. The fund paid percentage is the ratio of the funds paid out as token buy-backs divided by the token sales.
I have put some numbers in just to fill the table but I don't think we will get a true sense of progress till Day 5 or so. However, some income is already coming in, and post rewards will kick in soon.
TULIPs Cash Basis Payouts
Just to stress this particular change again. Instead of paying out the total fund right at the end using an ABV, I will be paying out every day by creating token buy-backs at prices commensurate with our profits.
As we are only on Day 1, I think I will start doing this on Day 5, otherwise I'm just paying out the money that has come in from token sales, with no time for that cash to generate a profit.
These buy-backs will stop when we reach the 100% mark of the fund paid value. These mean that buying and holding till the end may not be so profitable if all the profits have already been paid out. There will still be a buy-back on the final day, but by then it will just be whatever cash is still in the fund. As such cash is what generates profits, it's up to me to manage this; my task here is to make the experience both profitable and enjoyable, it isn't to somehow trick players into mistakes.
All of this means that it is up to each player to ensure that they profit from the TULIP fund's own profits. It may well be that some players will be left with some tokens. These can always be used in the next round. Also, there is nothing stopping players trading beyond the official end of the game; there always seem to be scavengers eager to pick up bargain tokens.
TULIP Prizes
The other innovation I mentioned in recent posts was the introduction of some prizes. I waited till now to see what the fund size looked like. This is really designed to stimulate an end-game that is more than just sitting around waiting for the game to finish. The idea is to reward those who have the most TULIP tokens at the closing bell. This also involves a bit of calculation as to whether those tokens are worth more just sold onto the market or worth exchanging for a prize.
So, as a first experiment, I want to award 20 STEEMP to the player with the highest number of tokens left at the end of the game, and 10 STEEMP to the person in second place.
To claim the prize, the player must transfer to @Busbecq the tokens held and the STEEMP will be sent back. If any winner has, in the meantime, sold some of their tokens, they will forfeit the prize. Prizes will only be awarded to players who are participating in this round and excludes token-holders from previous rounds unless they are current active players.
The prize pool of 30 STEEMP shall come out of the fund profits. If any of the prizes are forfeited, then that money will be used for further buy-backs.
Any feedback appreciated.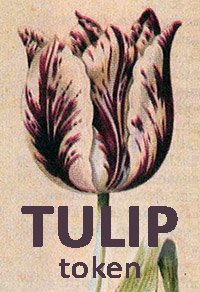 ---
---
Building Steem's Fintech

[BUY MAXUV] - [READ MAXUV]

[BUY MAPR] - [READ MAP REWARDER]

[BUY MAPXV] - [READ MAPXV]

Plus Some Serious Funtech

ONECENT: The First Strategic Token Investment Game (STIG)