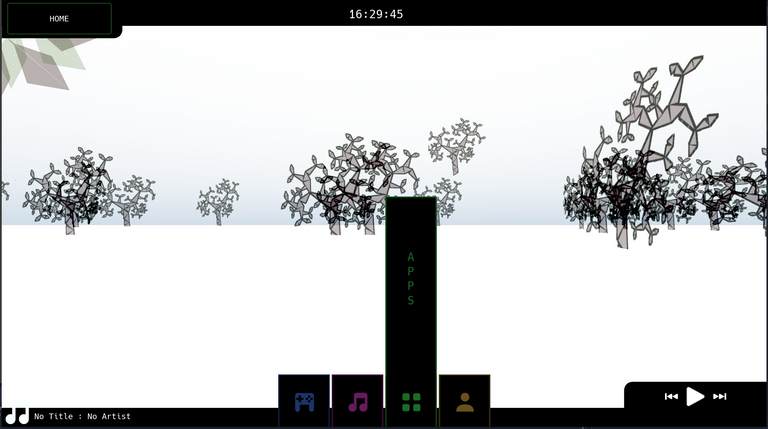 After a month of silence I can finally show off a little of the work I've been doing these last few weeks. As some of you may know the primary goal of Thicket is to highlight the amazing talent on Steem as well as giving indie game developers a new way to distribute their content to larger audiences and maybe, just maybe making a little profit as well.
There has been a lot of work on the back-end to make Thicket work as intended with the ability to create and share content directly from Thicket whether that be games or music. This back-end work will have to wait till a later day for its post, but I'm excited about the opportunities that are coming from the work I've done on this and other projects.
Though the standard Desktop version will be the standard way to interface with Thicket (you can find images of that version in earlier posts) the Console or "Big Screen" mode is targeted for devices and TV's. As you can see from the images below I am trying to keep as many of the aspects of the desktop mode with more touch friendly or controller friendly interface options.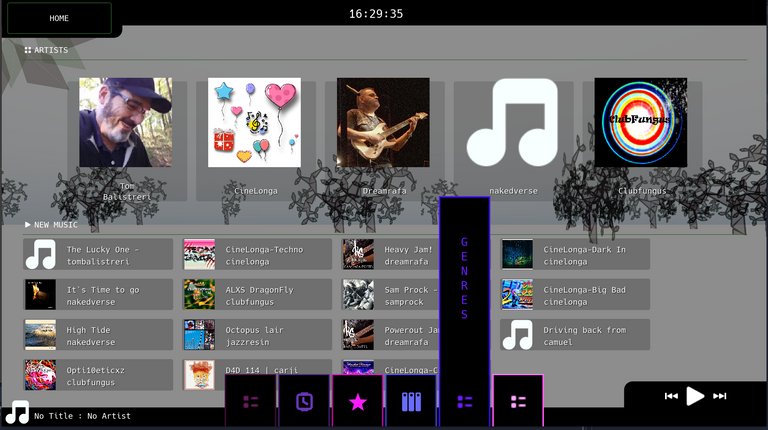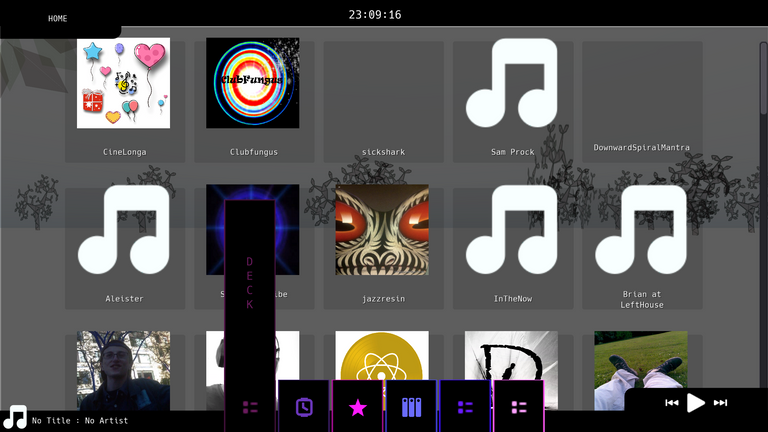 This mode will require a lot of changes beyond the interface to make sure that it is accessible on all devices supported. More about this an my other projects will be forth coming as I have a little more time to work on these and other projects.