Crypto - Embrace the volatility!
The newbs still have to learn...
Anyone that has been in crypto for any length of time knows how these things go...
Bitcoin goes up 20% and then down 20% in a matter of days, or even hours. Altcoins are even more volatile.
The veterans are used to this.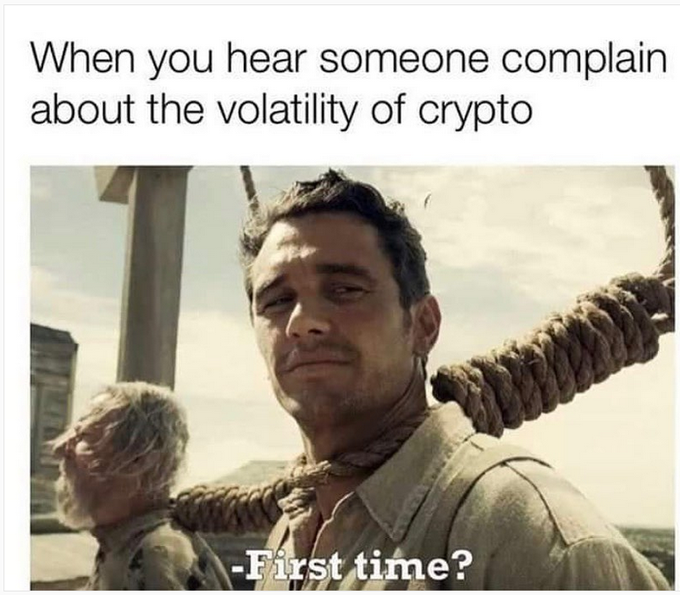 (Source: https://twitter.com/CryptoWolf69/status/1232996620486221824)
Don't worry, the newbs will learn soon enough.
Besides being positive for bitcoin, all previous halvings had a tremendous amount of volatility both in the several months prior to and the several months post halving.
I expect this halving is going to be very similar.
If they aren't used to it yet, they will be!
Stay informed my friends.
-Doc
---
---