It turns out Monopoly taught us about the current financial system more than we ever knew
The bank never runs out of money, it just prints more.
It's right there on the game!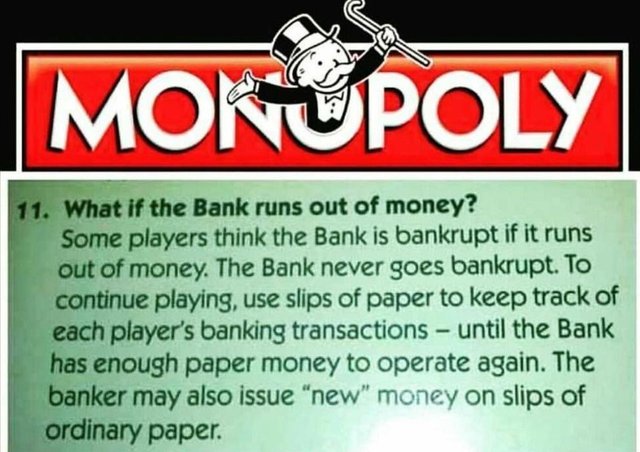 (Source: https://twitter.com/karma_krypto/status/1214132467017191424)
Mind you this was long before QE ever was implemented in the US.
Perhaps we should have expected it all along.