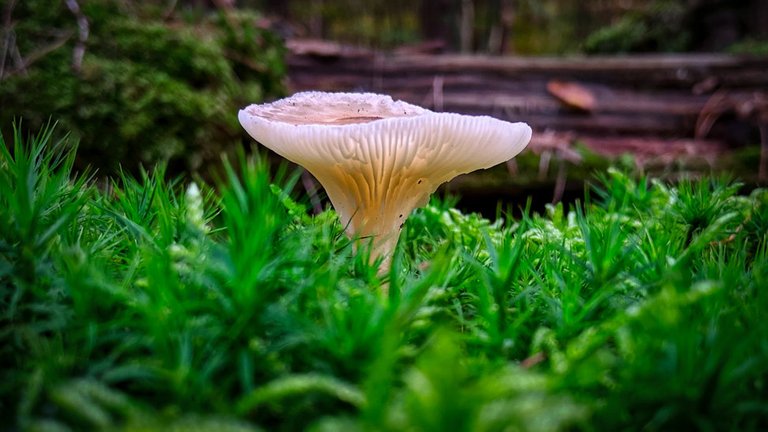 I've been wanting to join this tag for quite a while, don't know what took me so long, though.
I went for a long walk in the forest this afternoon. The mild autumn weather is perfect for these mycelial friends. They're everywhere.
Lets start with something completely "ordinary":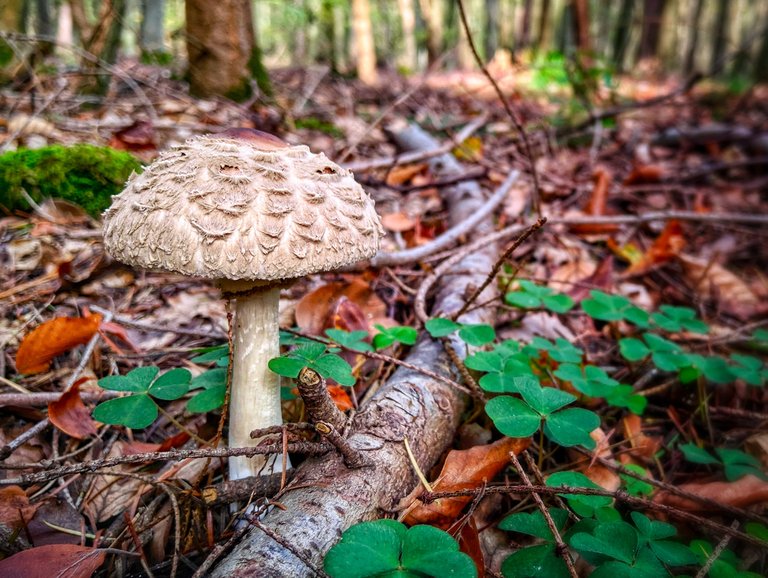 and here's another one of the same kind at a later stage of development: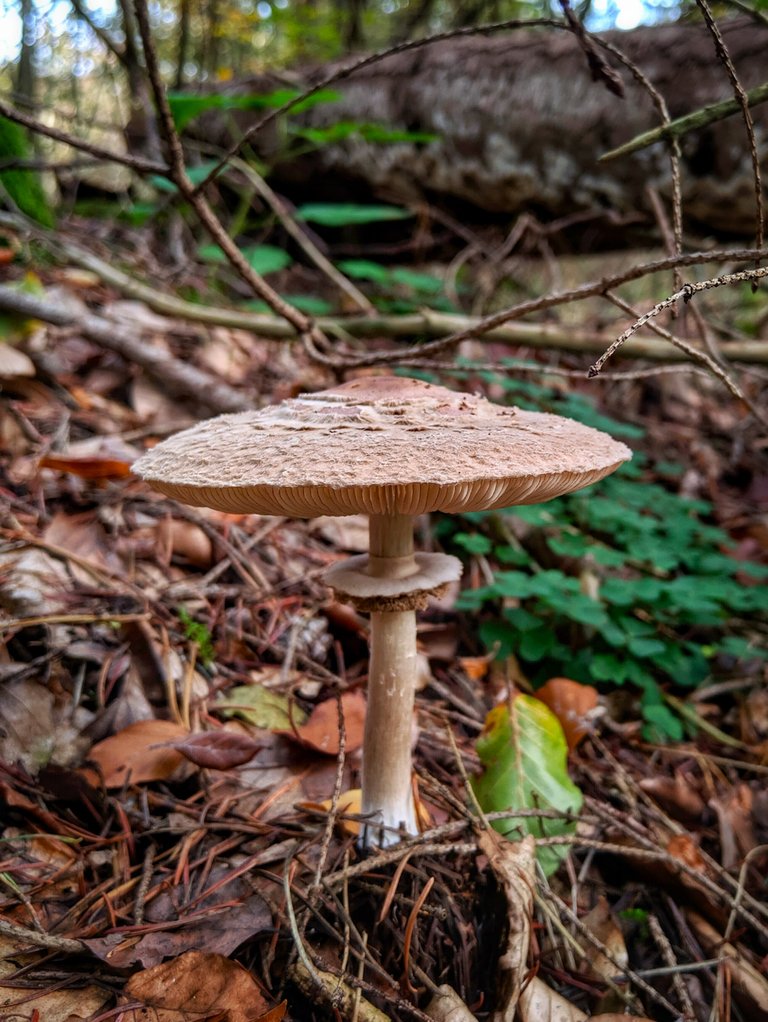 Now I say "ordinary" but actually I know almost nothing about mushrooms. Maybe it's special? But it looks very normal, exactly what you'd expect a mushroom to look like, to me.
This next one looks much more fascinating, real alien like. I think it's the same kind i saw in @dailyspam's actifit post yesterday.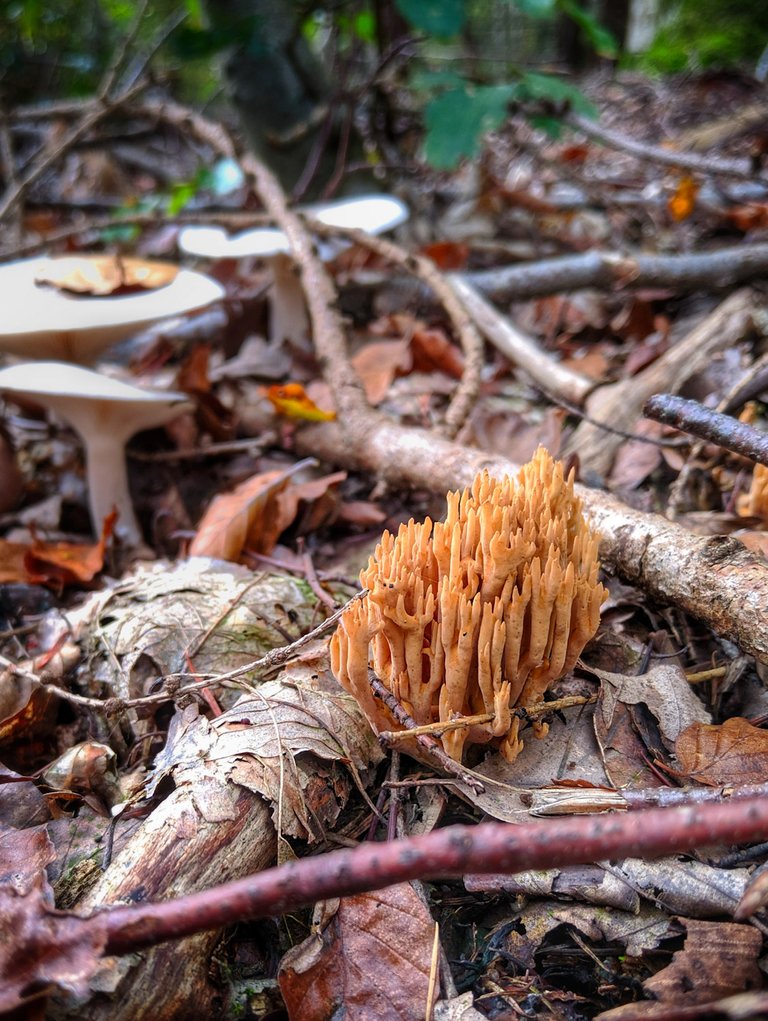 But most of the mushrooms do look rather normal.
I think this is the same kind again.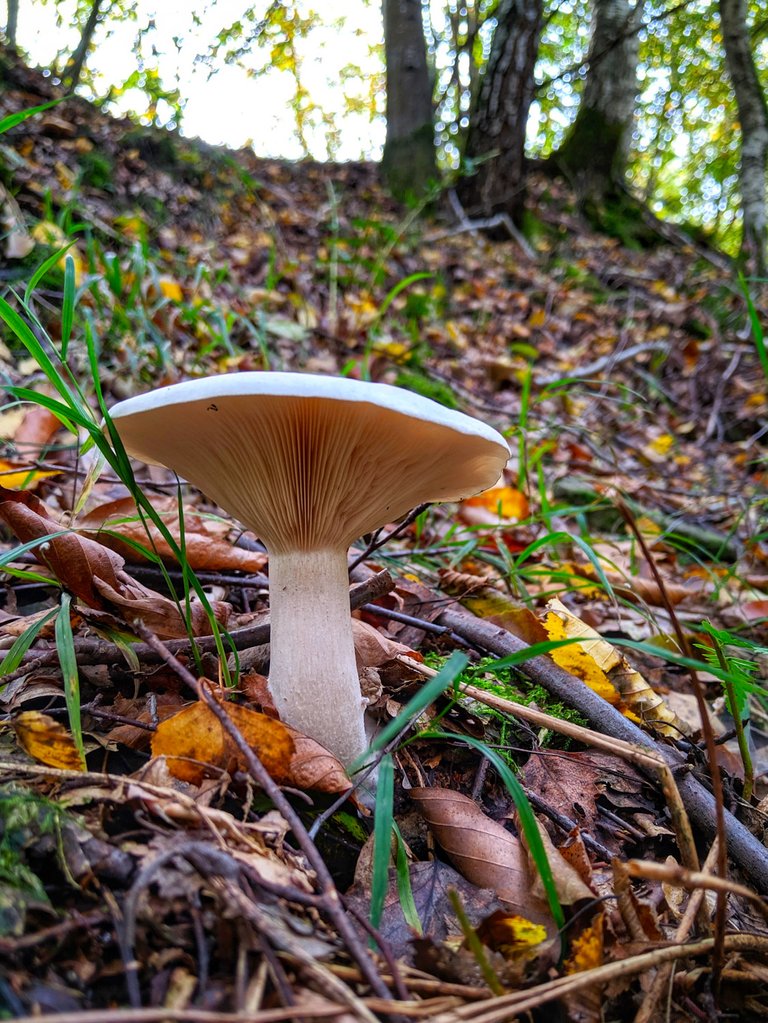 But no matter how "normal" a mushroom looks, they're always fascinating to look at.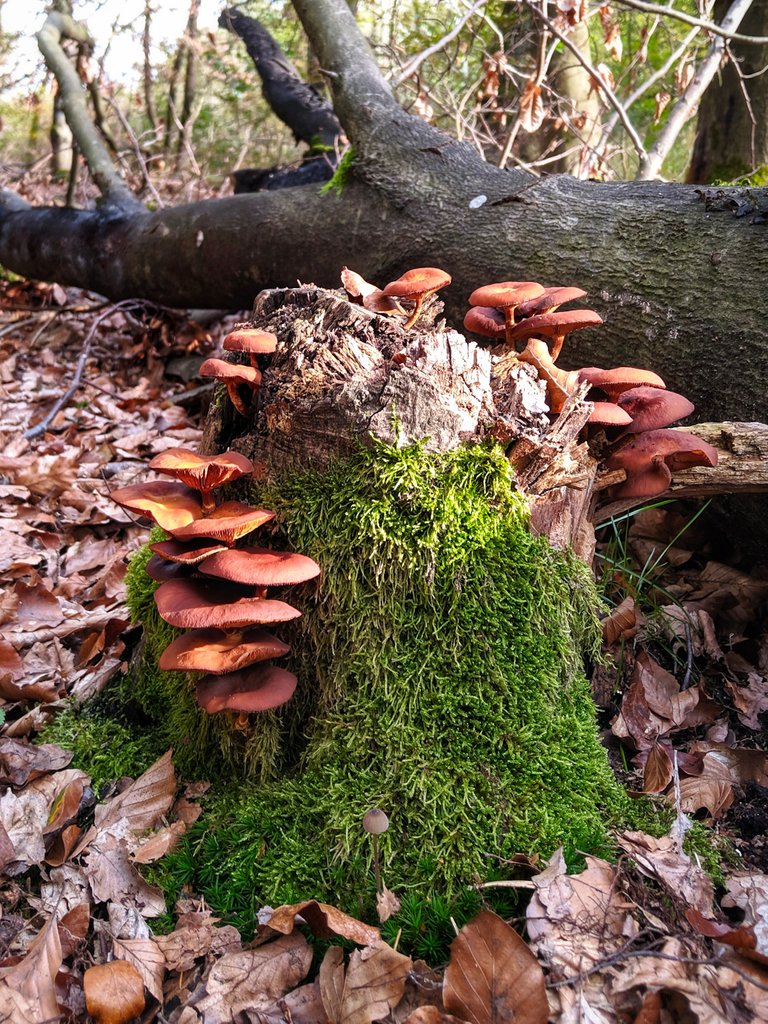 Even more fascinating to consider how they are at the center of the circle of life, turning decay into fresh nutrition for the forest that gives them a home.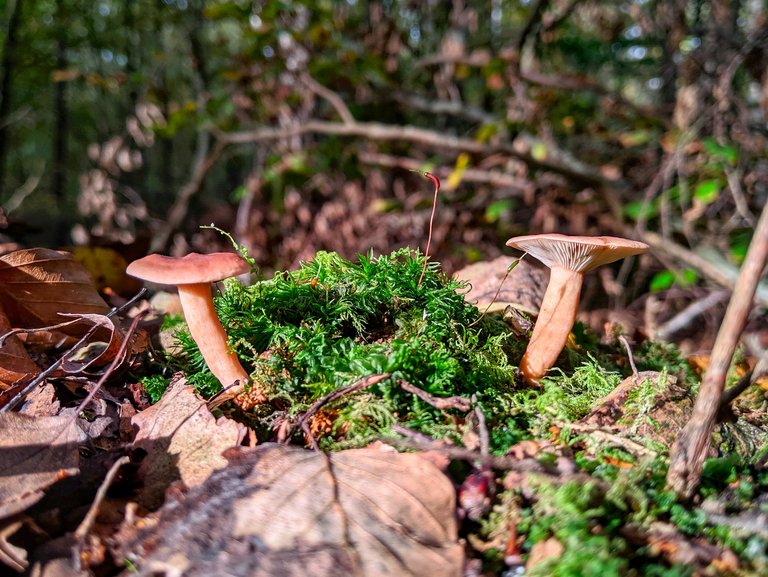 Which brings us to the money shot of this post. You've already seen it way up top and in the thumbnail.
A tiny mushroom growing in a bed of crispy green moss. With a delicate texture and a waxy translucent shine.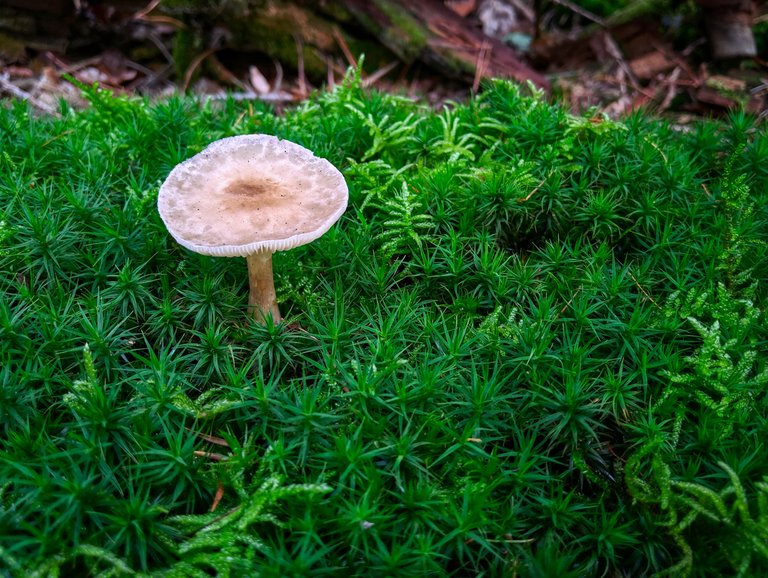 It's actually the moss that makes the picture here, but the mushroom is still the star on that stage.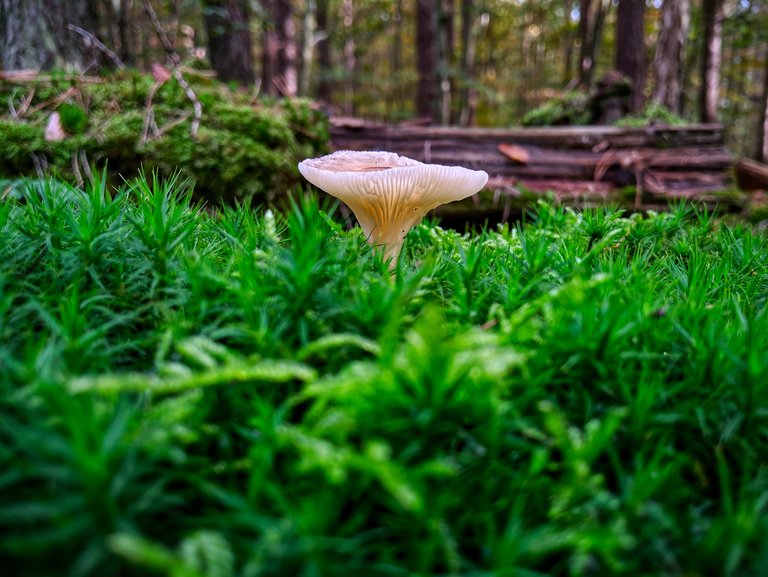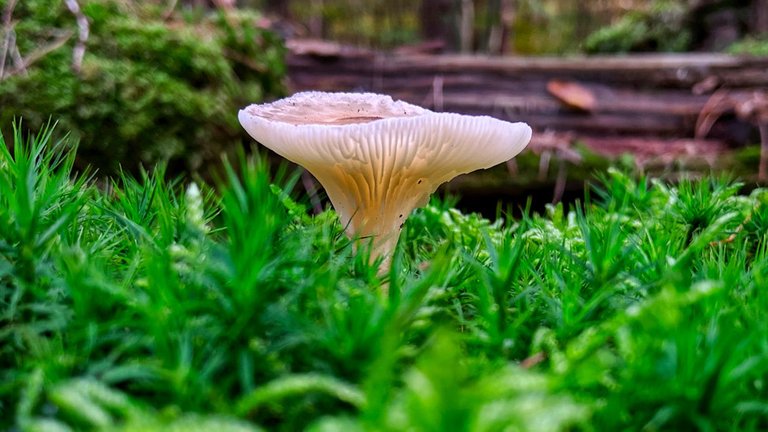 All images were shot and edited on my smartphone today. If you want to know more about how that walk in the forest went, I'll be posting about that in a moment for may daily #takemorewalks series on @actifraenk.
---
my name is @fraenk


Thank you for viewing my @snaepshots!