One of the great things about being a mycology lover and living in a temperate rainforest is that any time of year I can go for a short walk in the woods and find representatives of the fungus kingdom! I am always most excited if I can find something I know is edible or medicinal, but that doesn't keep me from being interested and attentive with all the other discoveries along the way.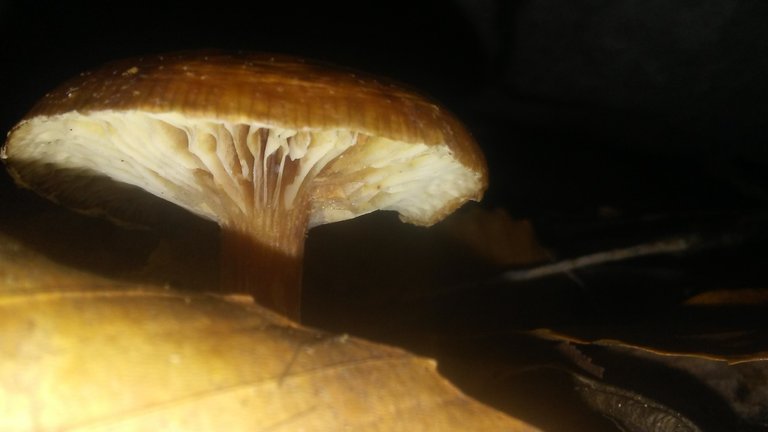 Depending on how you view a mushroom, they can look completely different! Above and below are the same mushroom. It was growing underneath a rock shelf, and was maybe 3 -4 inches tall. I have not identified it.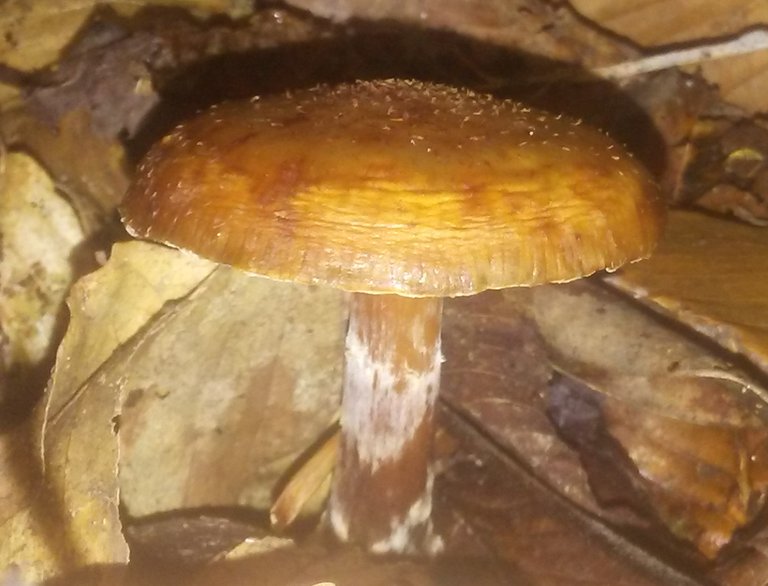 The log full of resinous polypore was very pleasing to the eye from every angle. While I do not know a specific use for this one (yet), no polypore is poisonous and they often have medicinal and edible value. Initial information tells me that this is going to be a great find, but still more research is needed since I don't take anything until I am 100% sure!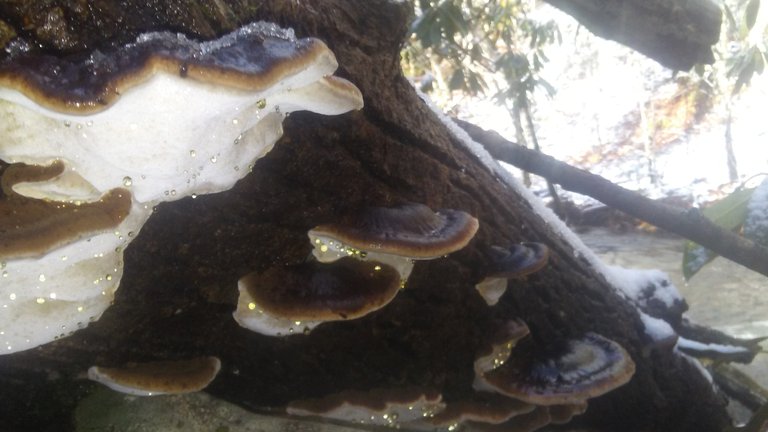 Once again, we can see how different a fungus looks from different angles.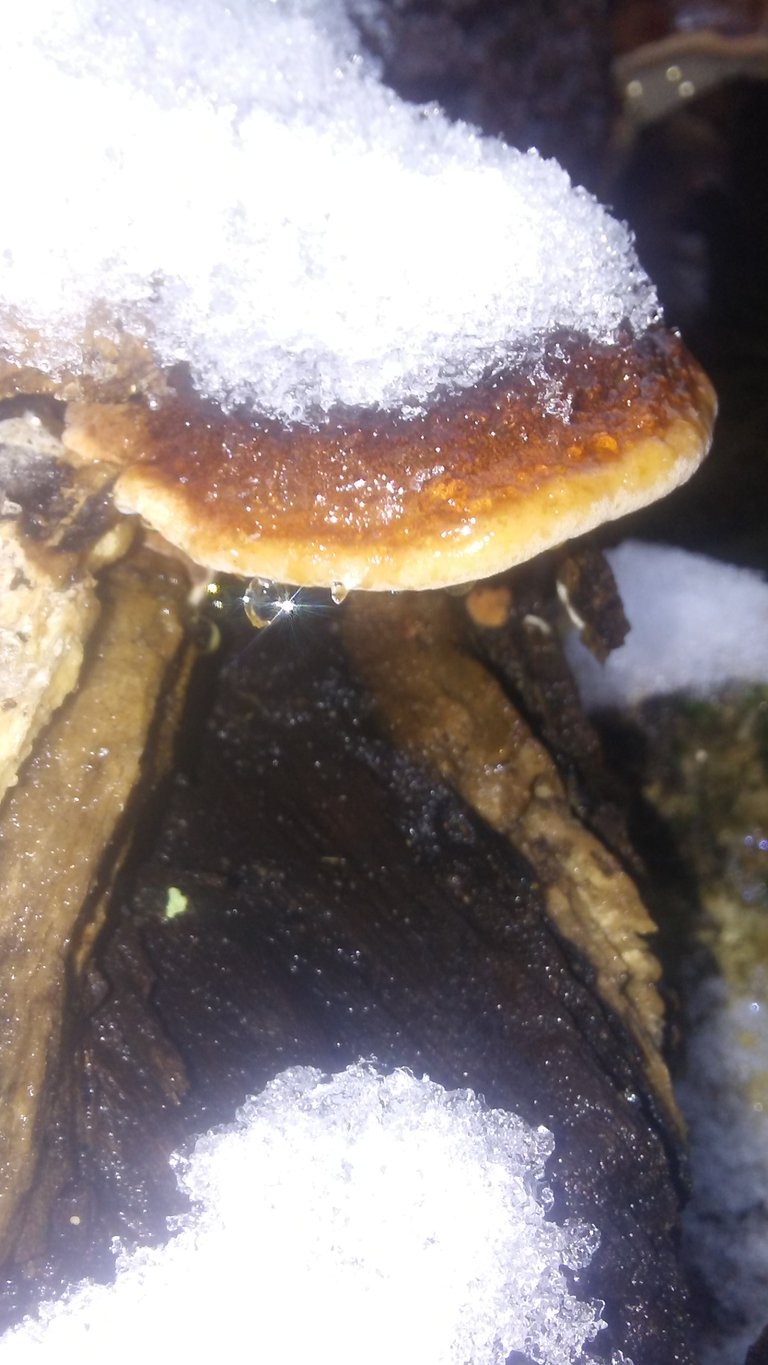 This is one of the resinous polypores with a nice coat of snow and water droplets on top...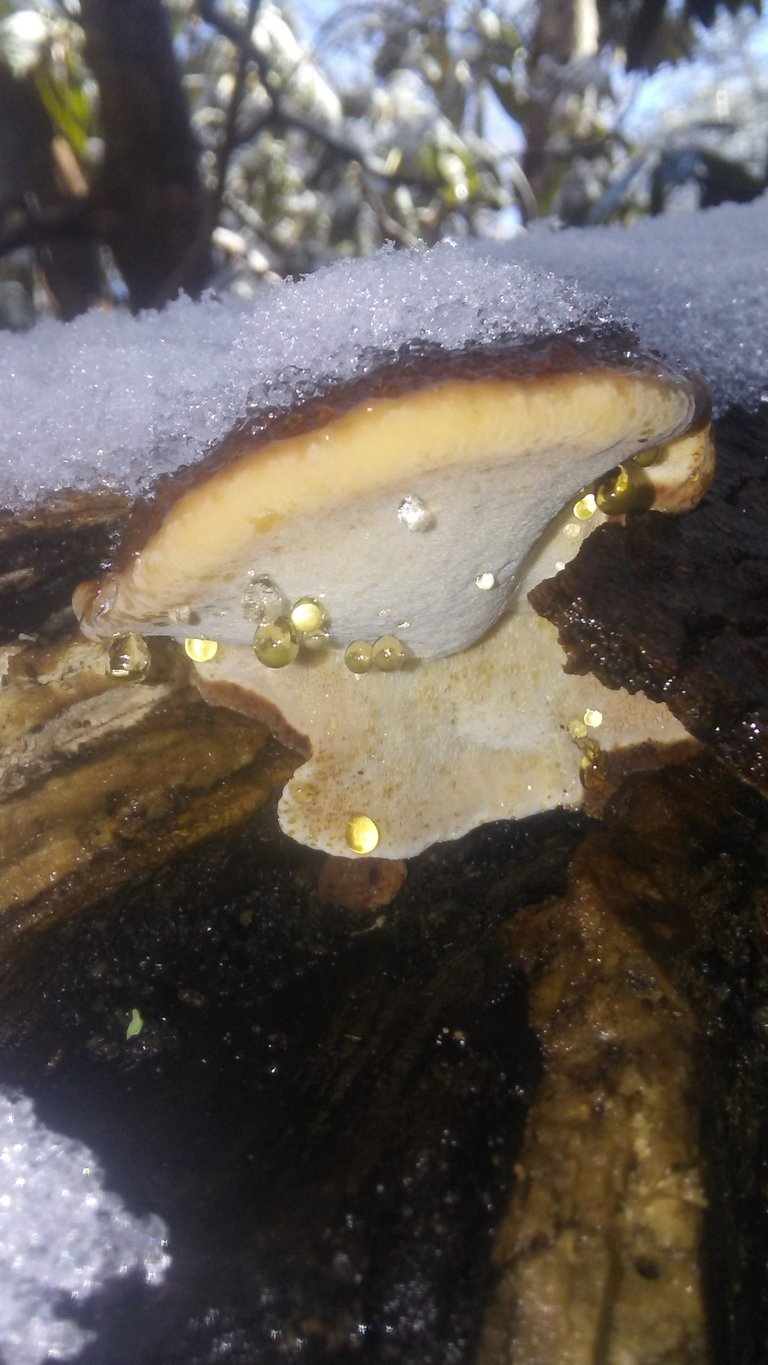 ...and the same polypore from below shows the reason for its' name. Those droplets are excreting from the fungus and are not water.
Let's play a fun game. Can you spot the mushroom in this photo?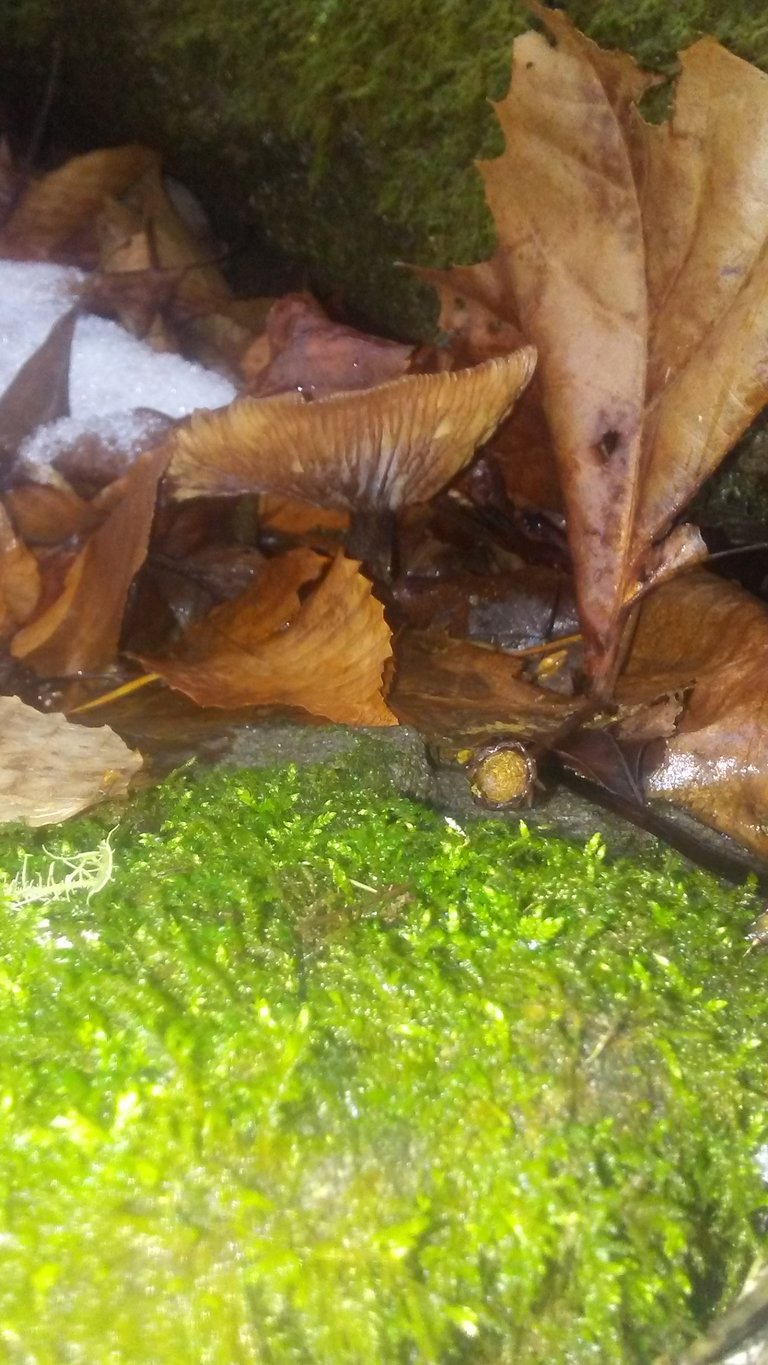 While I am unsure why it makes a difference, often the fungus kingdom is a master at camouflage. This specimen is in the decaying process and has made it through several freezes. The decomposition process has it nearly invisible in the leaf litter!
This particular find was interesting. I am unsure if it is going to grow into a full mushroom of some sort, if it is an abort, or what. It was in a nice dry spot under a rock shelf.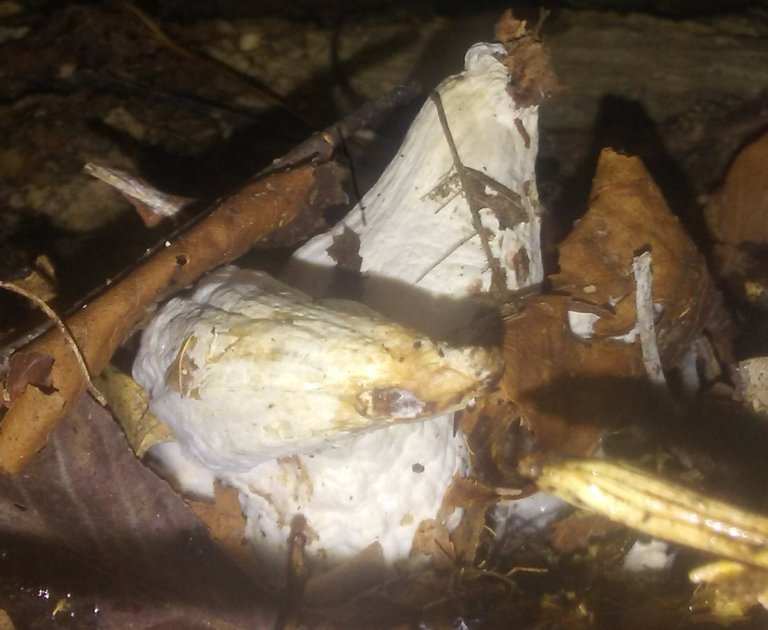 Sometimes finding an abort is exciting. We only just discovered that the aborted entoloma grows under the leaf litter near the creek a few weeks ago. Sometimes called "shrimp of the woods", before they started decaying (which is what you see here, these are at least a month old), the aborts have a pinkish tint under the white. However, through the frost and snow the lifespan on this particular mushroom appears to be fairly lengthy.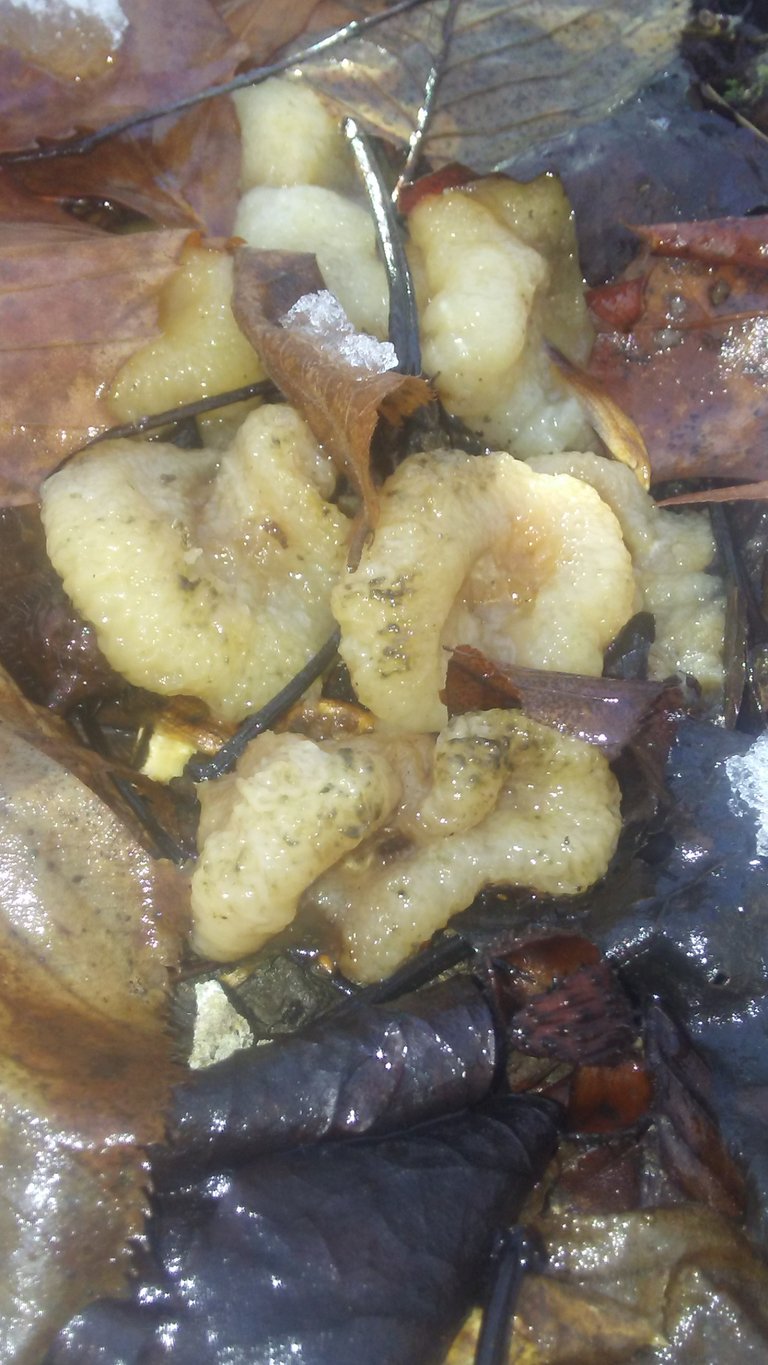 Now that I know more about them, the next time the aborted entolomas appear we will take a spore print for confirmation of our identification. Then we will be able to experiment with different recipes, because they are reported to be not only edible but also palatable as well!
One final bright discovery to share this wet and gray Friday here in the southern Appalachians ~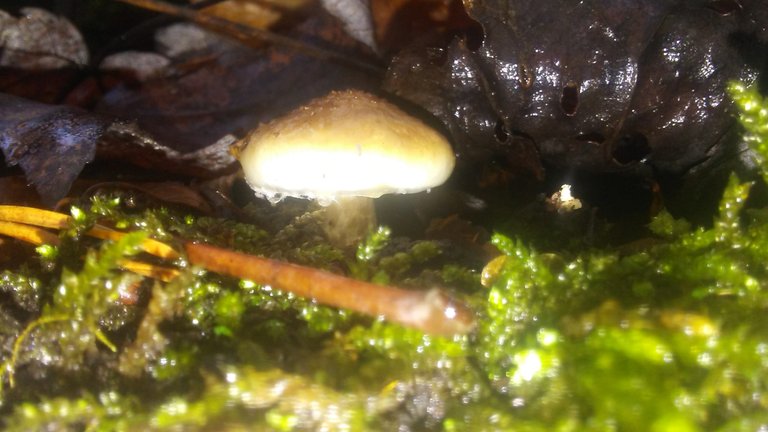 Sometimes the tiniest of mushrooms is inspiration to my imagination. I like to envision being small enough to stand under ones such as these, where the moss is a forest and the world is larger than life!
Thanks for reading! Happy steeming and may your weekend be vibrant and full of fungi fancies!