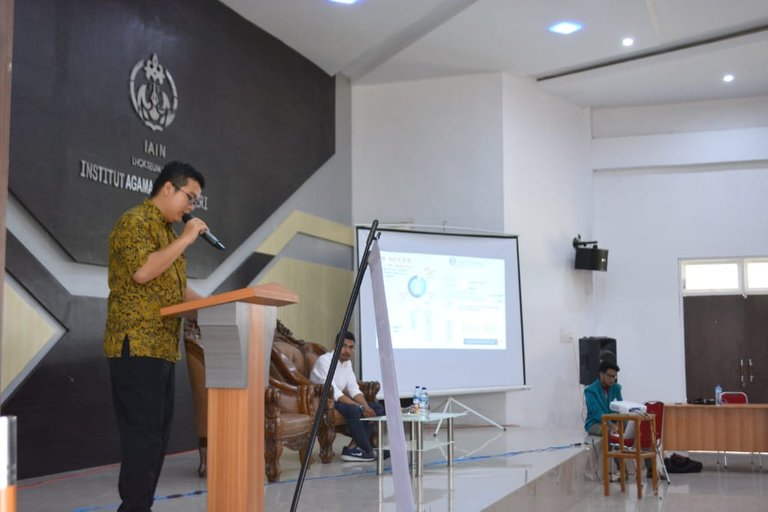 Hello steem community, This is an update on the activities of the National Seminar and Workshop for the third session. In this session we will focus more on learning about the use of technology to support entrepreneurship. In this implementation we build cooperation with the Bank Indonesia. After sending letters from afar, we finally reached a mutual agreement.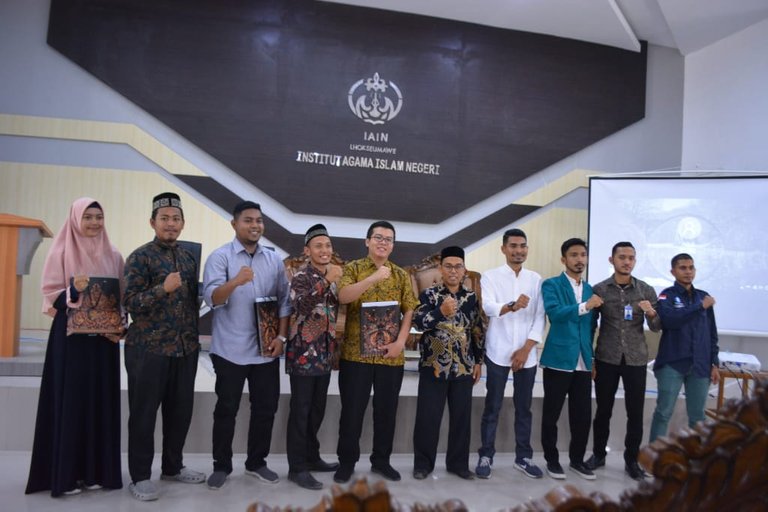 The following is the implementation implementation:
Sub theme: The role of Bank Indonesia in prospering MSMEs and looking at entrepreneurship opportunities for young people in the digital 4.0 era.
Schedule:
This session starts from 11.00 - 12.00 WIB
Venue:
Hall of FEBI Building, Lhokseumawe
a. Moderator:
Fahrur Razi
b. Speaker:
Akbar Hidayat Harahap (As staff of Bank Indonesia Lhokseumawe City)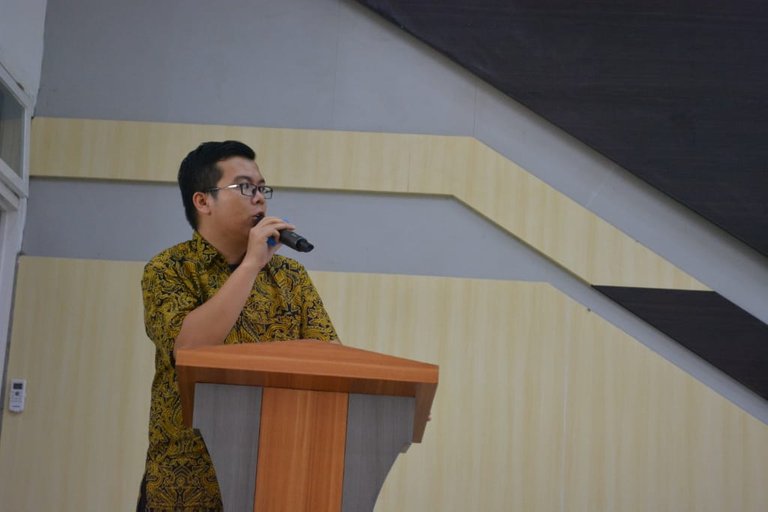 c. In his presentation :
The speaker said that in the increasingly advanced and sophisticated digital era, now it has provided many advantages for the industrial world, moreover in financial support. The digital age 4.0 is closely related to millennial youth, in practice technology also has an important role in helping to lighten human work. In the midst of technological advancements, business opportunities are increasingly apparent and millennials are the main part of the subjects that contribute to their progress. Even more so when millennials are able to plunge into the world of investment and utilize existing technology as wisely as possible.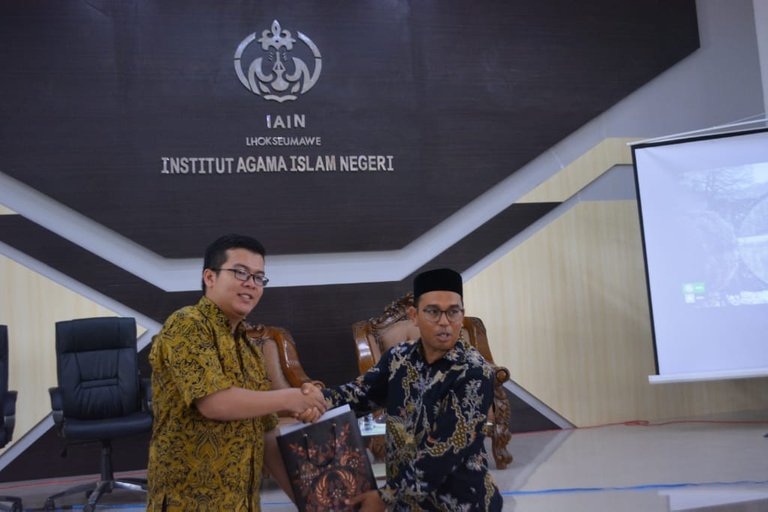 d. Question and Answer Session
1. Question
Students are identified with dry wallets, how to overcome them and are there investments that can provide more benefits in overcoming the financial crisis?
2. Answer
Millennials will need a good credit score to do the things needed to grow wealth. Like buying a house, getting a good credit card and loan, and getting a good job. In this case millennial generation must be able to utilize existing technology as wisely as possible. Investment can be an option in improving financially, but sometimes it's good to understand all aspects, especially the risks before choosing to invest.
It should be noted that this event has also been published through our official community account.
I also need to inform you again that I am acting as the organizer of this activity. At this event I acted as the committee secretary.
---
"Good things done will bring goodness, sincerity is a source of passion full of love and dedication, wings of birds fly, the people have dreams, people need you to help them, you will look great for the little actions you do but have an impact broad for everyone"
@ponpase